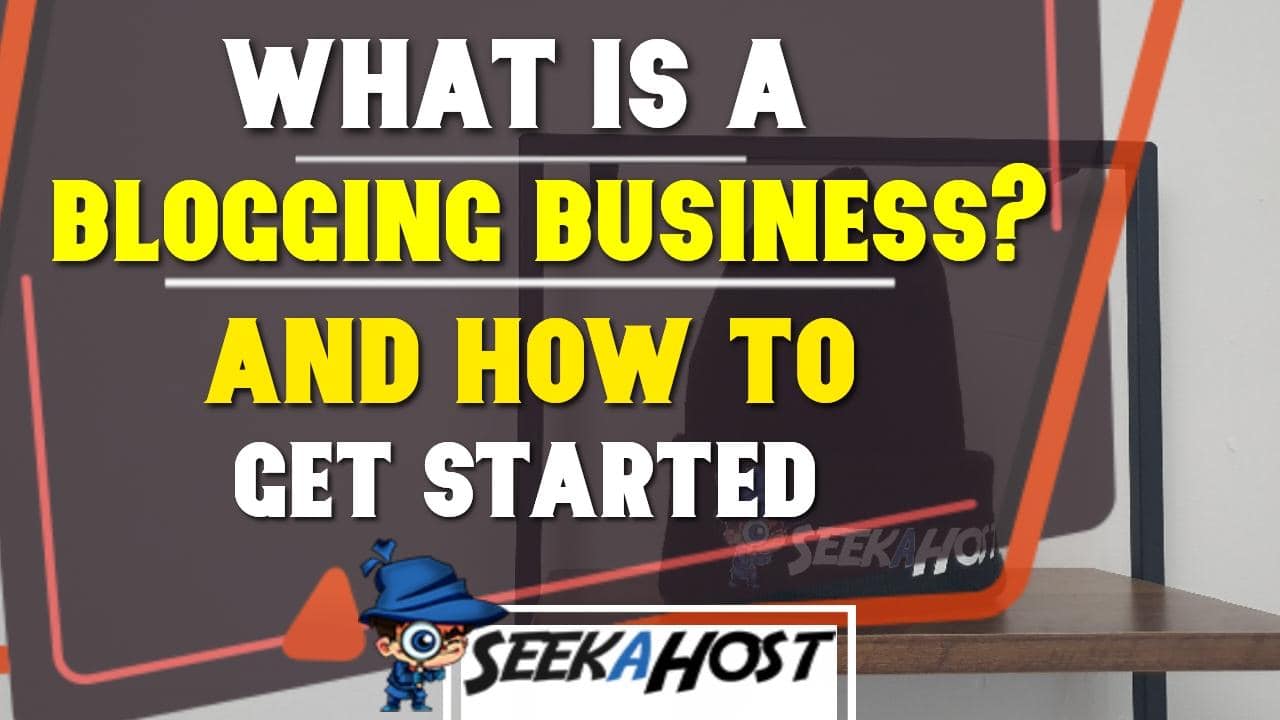 What is a Blogging Business and how to start doing it?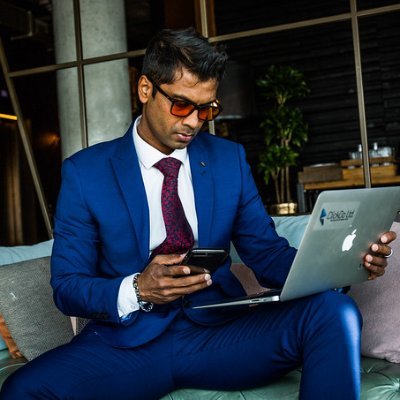 By Fernando | December 18, 2021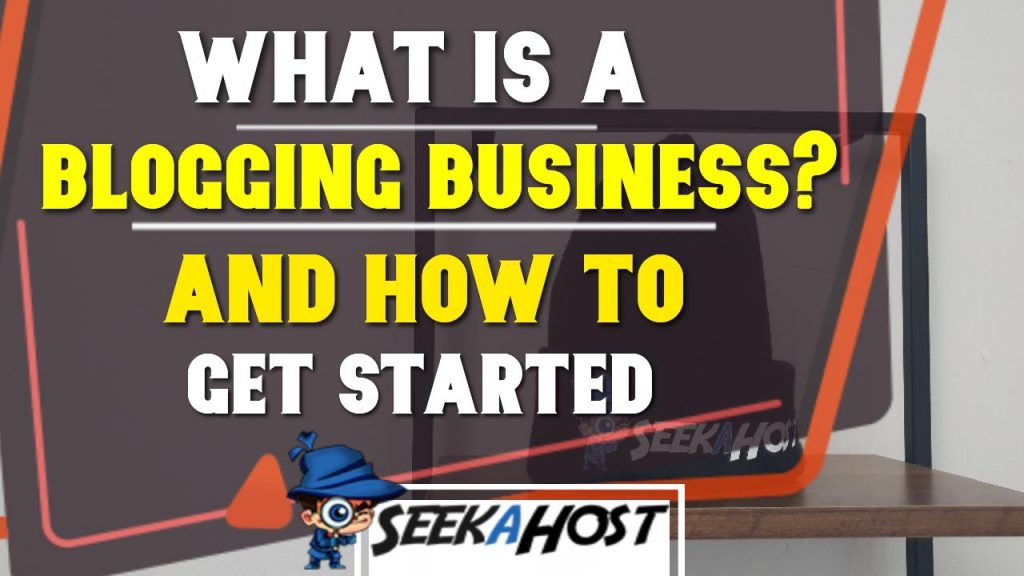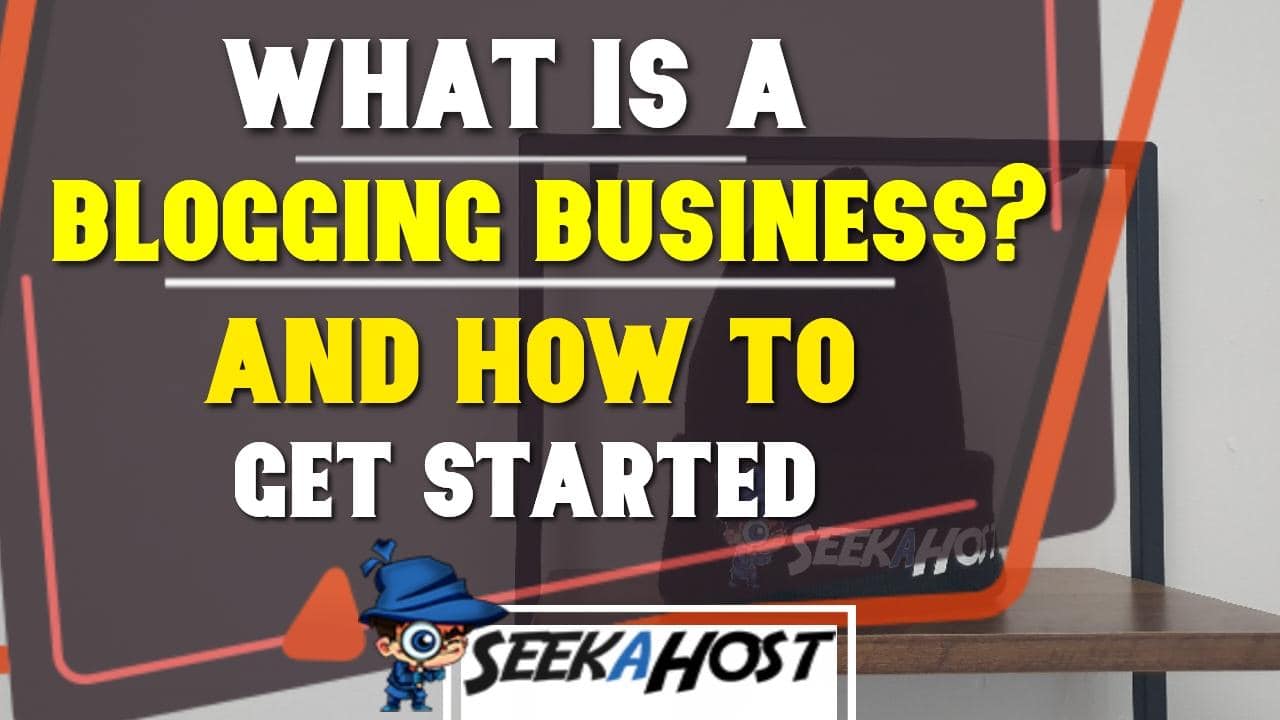 Since early 2002 many people have been doing blogging business and the rise of working from home created many people to start blogging for profits.
One of the reasons, we built the SeekaHost.app is to help anyone get online with a self-hosted WordPress blog site in the easiest and fastest possible manner.
In this guide let's dive deep about how to make money blogging for beginners and at the end of this guide you learn the easier process to earn.
Blogging is the truncated form of weblogging.
If you don't know what blogging is all about, no need to worry. By the time you finish reading this article, you will know all there is to know about blogging.
My Blogging business story
I have been a blogger for over 7 years and starting a blog was the best thing I did to improve my writing skills and share the knowledge with the world.
A Blog makes it easier to share your experience and then it comes to how to monetize.
In this guide, you will learn it all from a blogger who did it all the way to create one of the world's best Blogging resources and WordPress hosting platform to help millions of people get online easily.
To have things read, create an account at https://portal.seekahost.app/ so you can see inside the platform to create a blog using WordPress.
What is a blog?
A blog presents content. That is the simplest description.
I can almost see you raise an eyebrow and ask what is content? Surely you have shared a post on Facebook? Maybe an opinion when you were miffed by how an airline treated you shoddily? Perhaps a joyful one when on holiday? That post is content.
The content comprises text and relevant images.
Most blogs have a default view that is reverse chronological. The newest posts are shown first, and the older ones are on previous pages.
At the same time, the blog posts are also divided according to topics so that a reader who is interested in your views on a particular niche can directly navigate to it, instead of hunting through 846 old posts.
Blogging has been around for quite a while. The earliest bloggers created simple HTML sites where they could maintain an online diary. The format became wildly popular by 2000 and gave rise to blogging.
What do I blog about?
Good question. It's easily answered.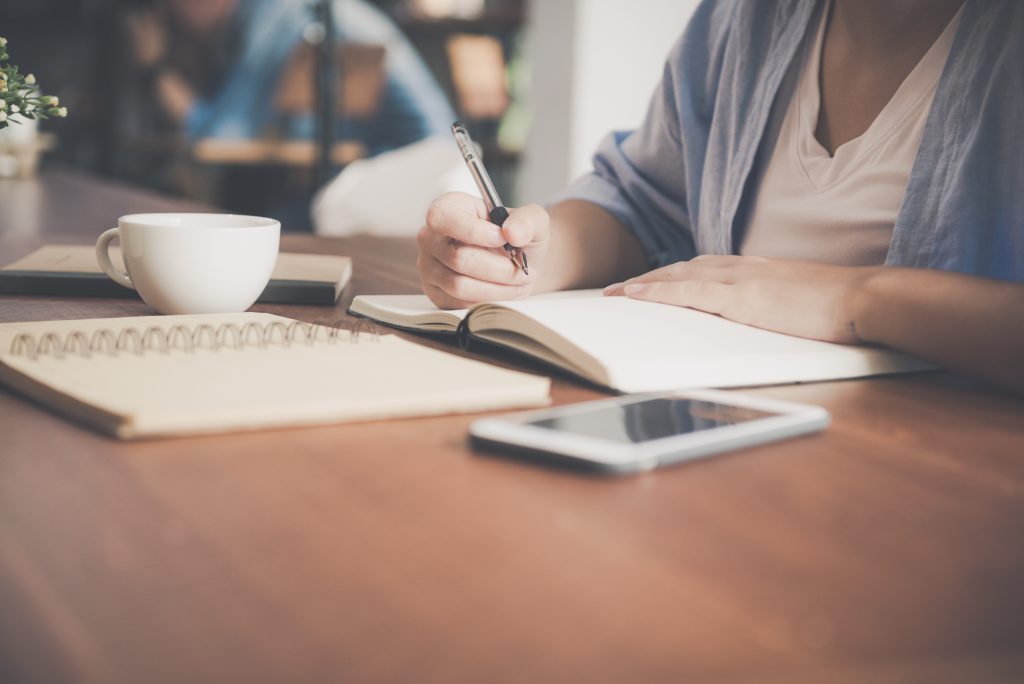 You blog about what you know.
For example, I blog about internet-related technology, especially hosting, cloud, and related services. After all, I have been an SEO and digital marketing expert for over a decade and own hosting service. I know certain aspects of it and therefore blog about the same.
Ken Rockwell has been a photographer since he was a kid. His blogging site (that looks like it was designed in 1996 using HTML3!) is about camera and lens review.
His content carries exceptional details that you would find nowhere else.
James Clear, the author of the best seller "Atomic Habits" runs a blog about personal development that carries his name.
Peter Adeney, a software developer turned investment guru, has a blog about the stock market meant for the small investor.
You write about what you know. If you pretend, it would not fool the reader.
How to blog – blogging software
If you are new to blogging and have never created a blog site, visit the guide to create a blog on WordPress.
For blogging, you essentially need a website whose template allows you to share long-form content and images.
Back in the mid-90s, a bespoke HTML site was necessary. But the arrival of WordPress and Blogspot (acquired by Google in 2003) changed all that.
Both of them provide excellent scope if your end goal is plain blogging (as compared to running an online store, web directory, and other specialized websites).
The front end and the back end are ready-made and can be set up in less than an hour. Front end consists of web pages that appear on a browser. The back end is the data stored on servers, which is fetched as and when needed.
Google's Blogspot is entirely free but offers limited scope for ranking well on search engines. It is simple and meant for casual blogging.
If you use WordPress, a custom theme that costs very little can give your site a completely unique look. You can go with the free WordPress (dot com) version or, for a few pounds, get a custom URL and host the blog anywhere you like. Ideally a .com domain name to get global search engine traffic.
Two more blogging software deserve mention – Wix and Weebly.
Both are very similar and offer both free and paid plans. However if you want to build a blog that your own and move anytime anywhere, WordPress self-hosted blog site is your best choice. Starting a WordPress blog was the best thing I did when getting started my online journey. I did write about on a post at my agency site ClickDo.
What differentiates paid WordPress (dot org) from Wix and Weebly?
In the case of blogging, not much. All three can integrate with email marketing services such as MailChimp and offer similar scope for search engine optimization to push your blog to the top of search rankings.
WordPress is open source, and the software is free. Wix and Weebly are proprietary platforms that offer a more than capable website editor, plugins, hosting, security, site backup, customer care through a single window.
As a result, you can focus more on writing.
Is there a downside to this approach?
Yes, of course. What happens if the provider ratchets up the price or goes out of business? You can't port it to another server as you can with WordPress.
There are other website builders – Jimdo, Site123, Squarespace, and several more but they are not as well suited for blogging as these three.
Note that WordPress, Wix, and Weebly offer free plans but these are of absolutely no use if you want to monetize your site.
How do I monetize my Blogsite?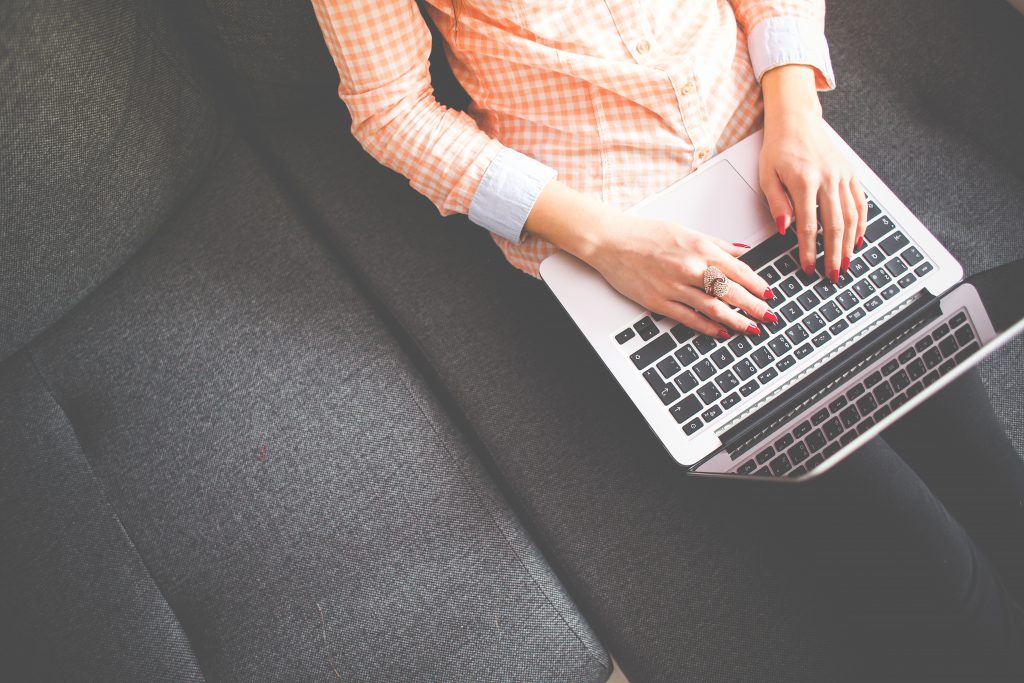 Now we arrive at the crux of the matter – how to earn from a blog.
1. Advertisements
Paid versions of WordPress, Wix, and Weebly (and any other website builders) allow you to place ads on your site. For you, the best solution is to create self-hosted WordPress blog site with your own domain name. it will give you much flexibility and you will learn about web skills while building your own blog on WordPress CMS. Learn how to create a personal website on WordPress with this Udemy course.
It's simple, really. You sign up for Google Adsense.
The enormous advantage of using Google is that in search, Google is the undoubted King of the Hill. They have access to a huge number of advertisers.
Google Ads can be text, images or HTML video. There are various sizes of banners and you decide the webpage real estate that you want to hand over to Google. This is done by inserting a code snippet into the page.
When a visitor clicks on the ad, you earn a small amount. At end of each monthly cycle, Google transfers the amount to your bank account.
2. Affiliate Marketing
This is another lucrative avenue to monetize your blog. Essentially, you review and suggest that a product or service is worth buying.
Such as if you are reviewing the latest smartphone from Samsung, you provide a link to buy it on Amazon.
If the visitor goes ahead and buys the Samsung Flip for £950, you earn 1%. With kitchen appliances, it is 9%.
I mentioned Amazon because it has a robust affiliate program that can be easily figured out. But there are loads of sellers and distributors who look for affiliates and offer quite lucrative rates.
3. Sponsored Reviews
This would, of course, require you to be a blogger with a large following. A complete newbie would not qualify.
When you gain repute as a blogger who knows his stuff, inevitably you will have a fanbase.
Let's say you write about gardening and how to grow potted and garden plants. A brand that makes organic fertilizer might ask you to recommend its product.
Depending on the size of your fanbase, you would get a hefty amount for the review. In addition, you can place an affiliate link to their site and earn a commission every time they register a sale from your site.
4. Sell Courses
You are an expert. There must be many who want to learn from you.
Sell them the knowledge. It could be a consultancy or a tutorial.
Do it live through Zoom and similar apps. You can also host pre-recorded content with access restricted by a paywall.
There are endless methods using which you can sell a course – eBooks, seminars, personal coaching, and on platforms such as Udemy and Coursera.
The last and best way to do a blogging business is:
5. Blog Content publishing business model
I have taught hundreds of people about starting a content publishing business where they get paid to publish other people's content on their blogs. As well as on partner blogs.
Basically, you get paid to publish content/blog posts on your well-built blogs and blogs that you have access to or partnered to publish for a fee.
This is a very lucrative blogging business and the easiest to get started.
Even if you do not have a blog you can start by building some connections with established bloggers.
How to find blogs to publish content?
Search on Google for terms like "write for us" "submit guest post" "paid guest post" etc… and then reach out to them and ask for the price to publish a blog post.
You can then email/pitch to business owners, SEO consultants, PR agencies and offer the list of blogs as available for blog publishing.
When I was doing SEO I used to get so many blog posts published for prices ranging from $50 to $2000 plus. The content publishing models is a vast topic and I have taught in a course at SeekaHost University. You can join for free and learn the skills to start your own blogging business.
To sum up…
The money that an expert can make from blogging is not to be sneezed at.
Envato Tuts+ is a blog that provides tech tutorials and earns $10 million annually. You could argue that it is a multi-author blog. True but most of these blogs started out small and had humble origins, even Huffington Post that was sold for $300 million to AOL.
Neil Patel an expert on SEO writes his own blog and is said to earn $380,000 monthly. Maybe his expertise is more than yours. But surely you can earn 1% or $3,800 every month.
Why wait? Create a Blog site and start soon. The more you write, the better your content will be and the more visitors you will attract.
Once you cross a thousand followers, the sky's the limit.
With a blog that gets thousands of visitors per month, you can easily earn money doing the content publishing business model.
If you are still not clear on how the content publishing/blogging business model works, reach out to me via email and I will help you. Or else join the SeekaHost University blogging course and learn the game.