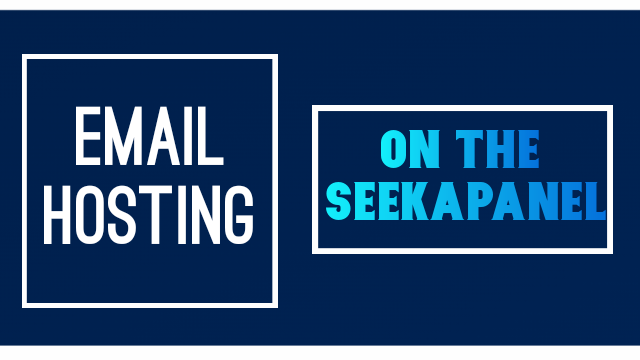 How to Buy Domain Email Address via SeekaHost.app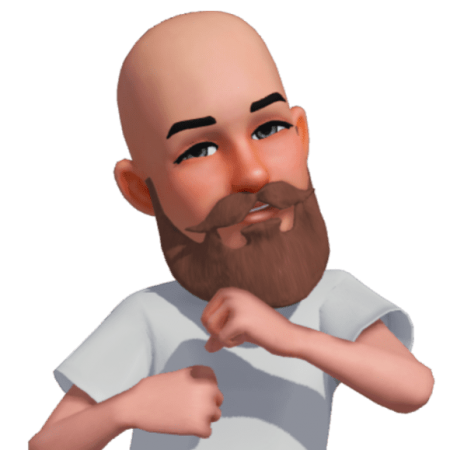 By James Flarakos | February 28, 2022
There are many options to get domain email address including free and paid plans. If you are looking for how to buy an domain email address, this guide will show you the steps.
The SeekaHost.app is the world's best email hosting solution with custom domain-based email account creation. With SeekaHost.app you can easily create an email account that's free with our WordPress hosting plans or else you can purchase a package as per your reequipments.
If you have domain name already registered with SeekaHost, you can get started or else get a find a domain name for your email address.
What is a Domain Email Address?
A domain email address is an email address specifically made for your website's domain. For example, [email protected]. Having an email address with my own domain name means that recipient will know who the email is from and are much more likely to open it up and not think its spam.
It also looks much more professional as a business to have emails coming from your domain name rather than a free domain name email address you can get from google. As anyone can make a email address on google it's not as likely for them to believe its your business.
Getting Started with a Domain Name Email
To get started with an email address domain name you first must get a domain or use your existing one. If you haven't got your domain yet, look at our domain registration and you can get a .com domain for as little as £4.99 for the first year.
The process to create your email address domain name is extremely easy and can be done for your domain in a mater of minutes using our guide below.
You can make multiple domain email addresses for one domain also. Our email hosting packages range from 1 domain specific email to 20 domain specific emails. Meaning you can set up individual email address for each department of your business.
How to Change Domain Email Address?
Do you already have a domain name and email from your previous hosting? That isn't a problem as your domain email with SeekaHost can work alongside any other emails you have setup for your domain. Not only that but our email hosting works on any other domain registrar and simply needs the mx record changed to link the domain email.
You might be wandering how to make email address with your domain name and its much easier than you might think. With packages starting at just £0.75pm for 1 domain email, its not only easy to set (using our guide below) but also super affordable.
Subscribe to email hosting plan
To begin email hosting, customers must first subscribe to at least one plan.
There are four plans available for email hosting.
a) Choose a plan.

b) Complete the payment.
Create New Emails
Step 1: Go to the email hosting menu in the sidebar.
If you don't have a domain, click on the register new domain button to get a domain from Seekahost.Step 4: If the given domain is valid, select the subscription you want to use for this hosting and click on the create button.
Once the email domain is successfully created, it will be listed on the table.
Step 5: To manage the email domain, click on the gear button.
Step 6: Now start to create a mailbox for your domain. To create a mailbox click on the create mailbox button.


Step 7: Enter the mailbox name and password and click on the save changes button.


The created email mailbox listed on the mailboxes table.


Once a mailbox is created, start to use the mailbox using Webmail, or IMAP/POP3.

 

To use the email via Webmail, click on the webmail button next to your mailbox and it will open the webmail login page. Once you enter your email address eg: [email protected] and password you have given during the mailbox creation.

To configure your email with an email client, click on the Client Setup option to find out how to set up your email client.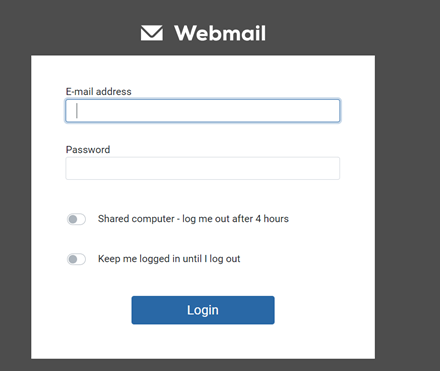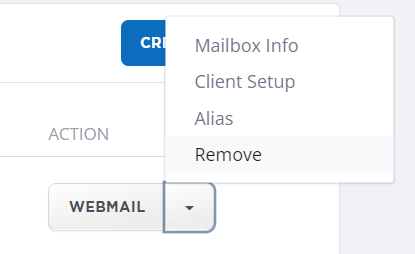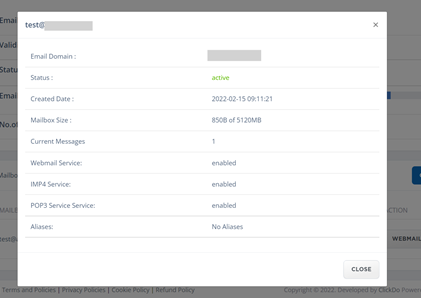 Also can view your mailbox information by clicking on the Mailbox Info option.
To create new aliases for your email click on the Alias option.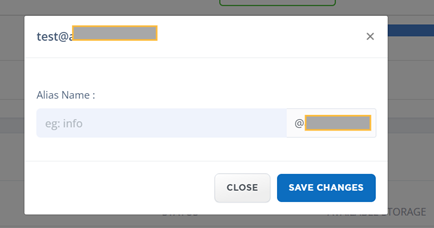 Notes:
A user can only create mailboxes up to the number of mailboxes allowed by their subscription plan.
The subscription plan's payment will be deducted automatically from the customer's account every month.
If the customer's current subscription plan needs to be upgraded, they can do so from the corresponding subscription plan page.
It is not possible to cancel the current subscription while email is still hosted.
When you create a mailbox, it comes with 5GB of storage space by default.
When you remove or delete an email, all associated data is deleted.
Conclusions For SeekaHost Custom Email Domain
Now that you know exactly how to make email address with your domain name you can set up as little or as many email addresses for your business or website to help with contact, management and even an autoresponder from your custom domain email.
Get started now for only £0.75 per custom domain email address and start growing your business or website in the most professional way possible.