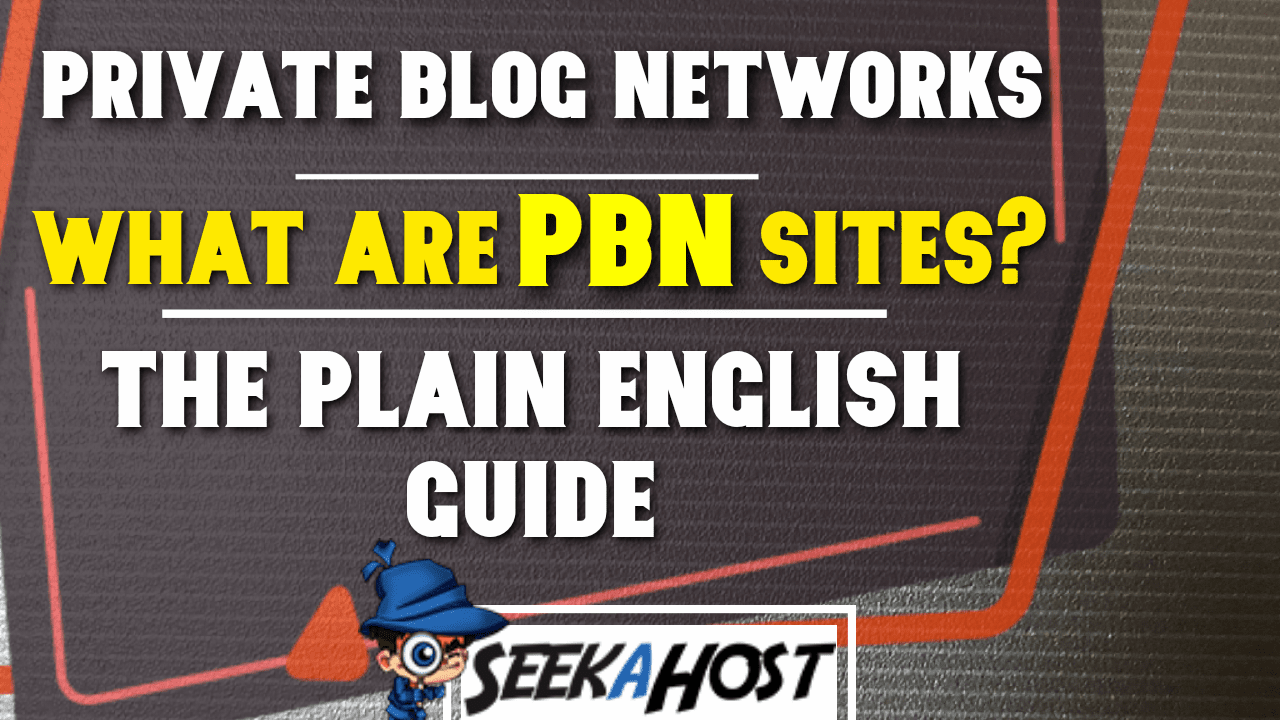 What Are PBN Sites? (See Examples List Of Websites)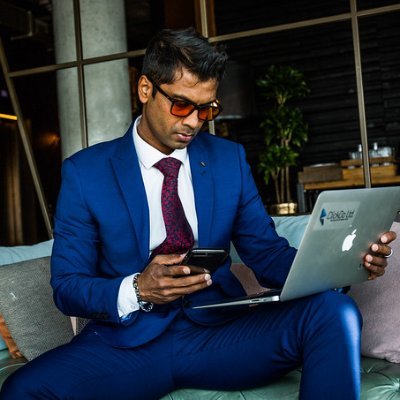 By Fernando | October 21, 2021
If you are looking for PBN sites then you most probably want to see some examples to learn how to build them to get backlinks.
In this tutorial, you will get everything explained and see some of the best PBN sites list at the end.
Picture this. You own a car manufacturing company. But you also own the materials and parts supplier companies. And all your companies deal with each other. And they make sure your car manufacturing company makes profits.
Does it sound illegal? No, right? And it isn't.
That's pretty much how private blog networks or PBN sites work.
You need backlinks to get better search engine rankings.
You could request other webmasters for that. But it takes too much time, money, and effort. And you still might not succeed. But if you build your own network of private blogs, you'd get backlinks faster. You can use the sites in your PBN to send link juice to your primary site, called the money site.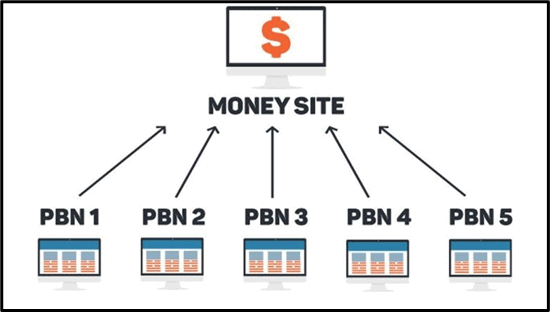 Image from web public domain.
The benefits?
You decide what pages on your site get how much link juice.
You decide the keyword usage for backlinking.
You decide the quality of content that links back to your money site.
It's a fair deal when your PBN sites house valuable content.
If you are spamming the audience with keyword-stuffed content, you are doing it wrong.
So, What Exactly Are PBN Sites?
Just a bunch of seemingly unrelated websites.
Websites that share link juice to your money site.
Websites that offer informational and valuable content to the readers.
Focus on the word seemingly here.
PBN sites are all owned and managed by a single person. Or a single group of people.
Why?
To ensure control over how link juice flows between sites.
But, Isn't It Illegal?
No.
I have said this before. And I'd say it as many times as it takes for everyone to understand this.
Google is not the government.
Sure it is the biggest player in the market. But Google's Webmaster's Guidelines don't make things illegal.
Other SEOs might shy away from commenting on the topic.
Or they might just straightaway tell you to steer clear from PBN sites.
But I won't do that.
In fact, I am just going to tell you to play the game as per Google's rules (or guidelines, if you please.)
One of the primary guidelines that Google has issued is: provide value to your reader.
So just do that. Make sure your PBN sites host read-worthy content.
What If My PBN Sites Get Penalized?
Are you using copied or spun content?
If yes, I'd personally like to report your site to Google. You are creating trash on the web.
But if you are offering original and valuable content through your PBN sites, you are not in the wrong.
Plus, if you use the right footprint masking techniques, your sites won't ever be found. And won't ever be penalized.
Monopolistic tendencies abound in the world. People like being in control. So does Google. And so do people, like me, who build and use PBN sites.
Google is right controlling the lion's share of the market. And yet, I am deemed wrong when I try to just control what and how link juice flows to my site. I see no logic in this.
By now I believe you have a good idea about PBN sites and let me show you some PBN websites examples which are all hosted via SeekaPanel using multiple IP addresses.
These are sites are built on WordPress and that is the easiest way to easily manage and handle PBNs when it comes to PBN SEO.
PBN Sites Examples – List Of Best Blogs
1. Green Living Blog

The Green living blog is one of the best privately owned and managed blogs by ClickDo. Currently, Manuela Willbold manages the blog and does content publishing. The blog is used for content publishing around the eco and green living topics as well as promoting green energy and lifestyle.  The Green living blog welcomes guest posting and you can submit guest posting articles at the write for us page.
The Blog has a DR of 25 as per Ahrefs and it's growing with new keywords adding to the list.

Currently, the blog also ranks its brand name "Green Living Blog" on #1 on Google which is a good sign of a well established PBN website.

You can visit the Green Living Blog | Top Eco & Sustainable Living Magazine and explore more about the PBN and see how it's operating on the web. Hosted in the SeekaPanel.
The Blog was hosted 8 months ago and going strong and rapid loading speeds.

Below you can see the PBn site details and IP address and nameservers as well. When you host a PBN site in SeekaPanel you will get to see all that details from one dashboard.

Now let's look at another PBN in the list of sites hosted.
2. SEO Assassins
One of the newest PBN domains which I hosted since I got this domain from one of our guys who found it during the expired domain name searches.

Honestly, this is a weak domain when it comes to DR and Ahrefs data but I liked that it's brandable and already indexed on Google (when I was even getting it live)

Looking at the https://www.seoassassins.co.uk/ you can see a weak PBN but still on Google search and can be grown to a branded site. This is why when you creating a private blog network, you can pick various domains.
Let's look at a powerful PBN site:
3. eBusiness Blog
High DR, powerful domain, that's making money every day at ClickDo. Dinesh managed the domain and he built it from scratch since hosting it in the SeekaPanel as a PBN Site.

The site is growing with organic traffic as well and this will become one of the top PBN sites used for content promotions.
The write for us page accepts guest posts and if you are looking to get published on a high DR PBN site, then the eBusiness Blog is definitely a good blog. For anyone who does SEO sevrices or trying to rank on google.co.uk a contextual reference link from eBusiness Blog will be worth it.

Those are just 3 different types of PBN sites and hope it gave you an idea about what are PBN sites and how they work.
If you Google search for "PBN sites examples" you shall see a top result where I have posted top 10 websites to see further.
How To Get Started With PBN?
Want to know the best way?
Get expired domains.
Why expired domains?
Because they already have some domain authority. It is like getting a headstart.
You can start by scouting the web for expired domains. Be cautious, though. You don't want bad domains as your starting point.
Once you have registered the domains, design and remodel those.
Now, start posting content that readers want to read.
Grow the traffic and readership on each of the blogs.
Then systematically send link juice to your money site.
You can use Multiple IP Hosting to manage all your PBN sites from a unified dashboard.
Remember to use different IP addresses and registration details for all your blogs. This is important to avoid leaving behind footprints.
You can check out this in-depth PBN building guide. It will help you get step-by-step instructions to build your own PBN.
Still not sure?

Let me show you some more of the sample PBN sites that I have created. These sample sites will help you understand how you should build a PBN. Also, these samples are proof of PBN sites' success.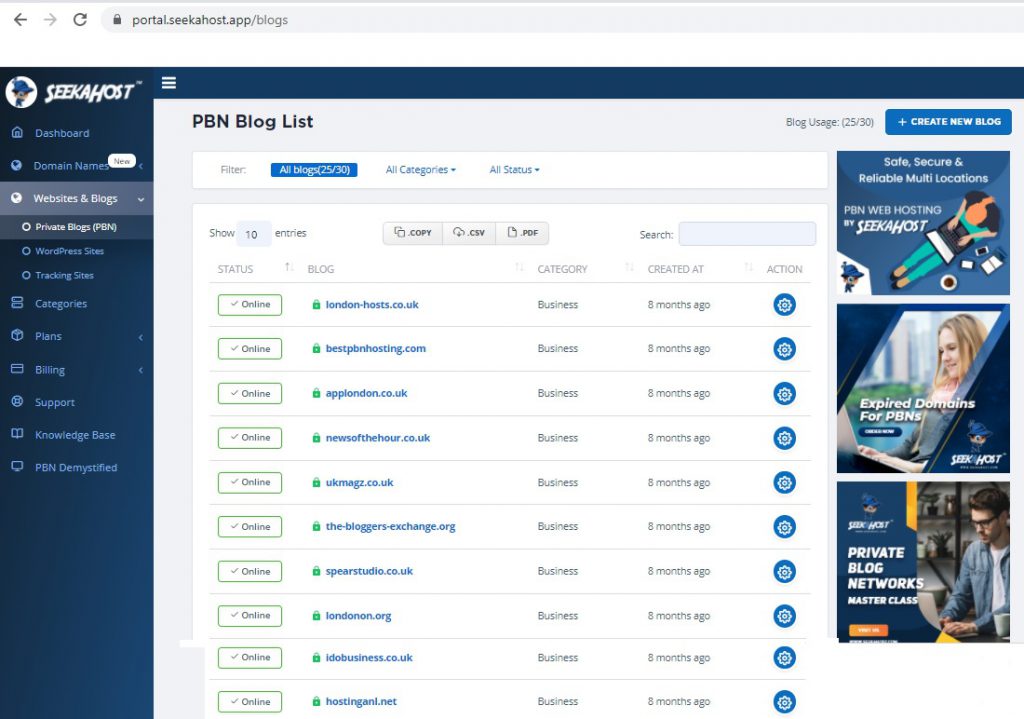 You can start creating and hosting PBN sites easily in SeekaPanel. Get started with a free account and see how you enjoy building private blogs.