Start Your Easy Domain Name Search
What to consider before searching for a Domain Name?
Before purchasing a domain name, you must determine different elements for your website as your domain name is probably also your brand name or business name. Consider the listed factors before registering a domain name at SeekaHost.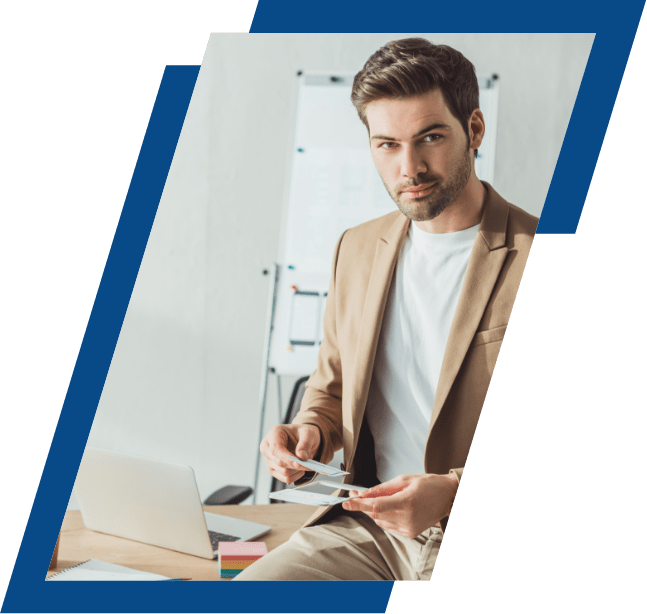 Think about the structure of your domain name first. A domain normally has a prefix (https), a subdomain (www), the main name (website), and an extension (.com, .org., .net).
For your main domain name, you should consider a name that is short, easy to spell and remember like big famous brands such as Apple, Google etc.
If your brand name is not a fictional word, it should contain relevant keywords in the domain name.
Try to not use unusual symbols or hyphens as harder to remember/spell domains are less likely to be searched on search engines.
Think carefully about the extension of your website. Determining factors are location, purpose/function, and type of business.
If you're looking for international website exposure, go for a .com domain name if available.
Buy a country specific TLD if your business/brand operates more locally (co.uk for the UK, .de for Germany etc.).
Why search a Domain Name with SeekaHost?
Fastest Domain Search
Searching for a domain name is easy with the SeekaHost domain finder tool. Enter your dream domain name, choose your preferred domain name option, register, and purchase it within the SeekaPanel with just a few clicks. Pick a hosting plan with one click and get your website up fast.
Contact for Support
Top Customer Service
SeekaHost's support team gets the best reviews from customers. The knowledgeable and professional customer service team responds to enquiries 24/7 through ticket support and live chat. Because a website requires assistance around the clock and we want to ensure that your website runs smoothly.
Contact for Support
Privacy & Protection
our website will be hosted securely, and you can get a trusted SSL Certificate for free with one click inside the SeekaPanel to make your website as secure as possible for its users. Customer data privacy matters hugely and SeekaHost follows all data privacy legislation and guidelines.
Contact for Support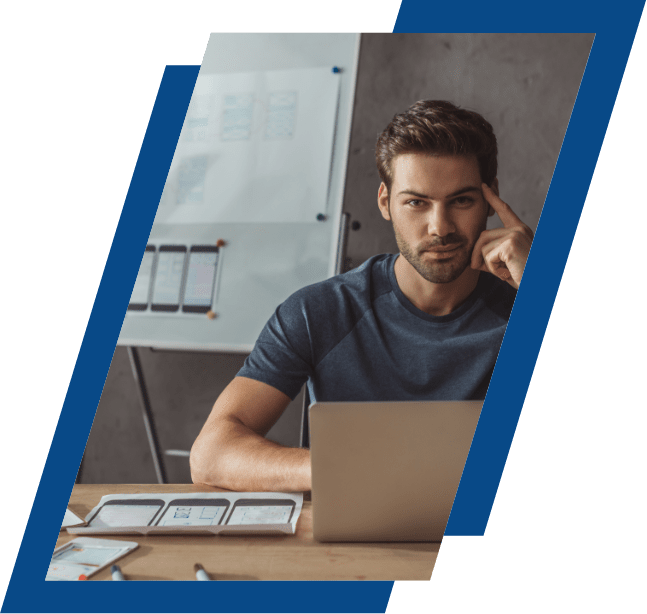 What really matters for a successful a Domain Name Search?
Understand the importance of your website URL. It is your virtual business address and determines how quickly and easily people will find it online and how they can relate to your website.
Your domain name can play a role in SEO. Including a strong keyword in your domain name can help with ranking your website on search engines.
A domain name is more than just a name, it's a brand. Getting your brand and domain name right is the perfect advertising opportunity for improved brand recognition.
What to consider when searching for a Domain Name?
Now that you have narrowed down your possible domain name options and noted down a few ideas, it is time to check for availability.
Follow these steps for the most effective domain name search:
Enter the domain name you have created for your website in the domain search bar.
Check if it is available and which extensions you can get with it at which price.
The most popular extensions are .com (for companies), .info (for informative sites), .net (for technical sites), .org (for non-profits, charities), .biz (for businesses), .me (for personal brands) or local extensions for the country the business/website is based in.
Check that the spelling of your domain name is correct and meets all criteria mentioned above.
Check that you are happy with the price for your chosen domain name as these can range from $5-$30.
Once you are happy with your option, go ahead and purchase the domain name.
You will be required to register a user account through which you can pay for your domain purchase and registration securely.
Once you receive a confirmation email that your domain has been purchased and registered, it is yours for the period you have chosen (domains can be registered for 1-5 years and the price increases with the number of years). Congratulations!
Frequently Asked Questions (FAQ)
Your domain name is your virtual address for your online property. Anyone searching for your domain name will find your website via search engines or a web browser. Every website is registered with a unique IP address consisting of a series of numbers. This address informs the domain name system (DNS) about the location of the website. An IP address is much harder to recall, which is why in a domain name words are used that make up the URL. So, make sure you get your domain name right when searching it with SeekaHost's website domain finder tool inside the SeekaPanel and secure it fast as good names are snatched up quickly.
If you think you have found the best domain name for your website, you should quickly enter it in the domain search bar in the SeekaPanel to see if it is available. You will then see if your name is available or taken. If your domain is shown as unavailable, it is either reserved by the Domain Registry or registered by another webmaster. You then have the following options: - If you really want this specific domain name with the extension, you can make an offer for that domain name to the registered owner. You can learn more about this process in our expired domain buying guide. - If you are happy to accept a variation of your ideal domain name, you can either choose the name with a different extension (check price and suitability first), choose one of the domain variations suggested by the SeekaHost domain finder tool. - Or start a completely fresh domain name search with a different domain name as you should not settle for a name that you're not 100% happy with.
Once you have found your ideal domain name, you need to register and purchase it to secure it as an owner. You can do this in less than 5 minutes inside the SeekaPanel and with a few additional clicks you can host your domain to get online. The SeekaPanel dashboard offers you access to different hosting plans with 1-click installers for ultra-fast performance.
After you have found and registered a domain name with hosting at SeekaHost via the SeekaPanel you can add a free SSL certificate to your domain name. It's easy to activate the SSL on your domains with 1-click installers.