Easy Domain Name Availability Checker
Looking for the best domain names? Then use the easy domain name availability checker tool to find and register your preferred domains. Hundreds of the world's most popular TLDs are supported.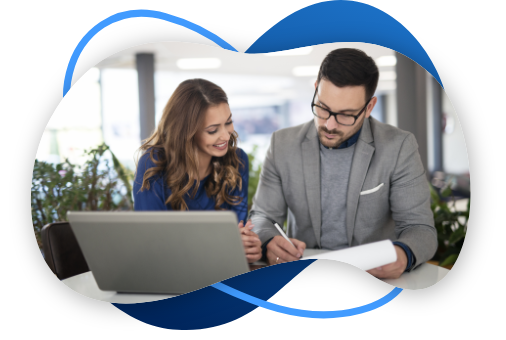 What Is Domain Name Check?
When someone wants to check the availability of a particular domain name. they must perform a domain name check. This can be done using  a domain checker tool that can be used to look up on ICANN if the domain name has been registered by someone else or if it's available to be registered by a new owner.
There are various tools online that can be used to check this process however the speed and reliability matters. Because if you use some domain registrars that may block the domain name you checked, because they see the value of that good name you will miss it.
Using a reliable registrar is the best way to perform a check and speed matters. In this case using the SeekaPanel to check for domain names is the easiest and anyone can start searching for a domain name availability in seconds.
Our domain name checker tool is easy to use
1
Check Availability
Before you check whether your desired domain name is available, make sure you've thought carefully about the domain name ideas and then enter it on checker.
2
Choose Domain Name
When choosing a domain name, try to make it relate to your brand, what you do or else stand out from what's out there on the web. Get a unique domain name.
3
Register Domain
Once you have found the perfect domain name on SeekaPanel, go ahead and register it with simple steps. SeekaHost.app is the easiest and fastest way to buy domains.
What Forms a Good Domain Name Check?
When it comes to searching for a good domain name, there are a number of factors that determine the quality of a good domain name. SeekaHost helps you find and register the best domain using our domain name checker tool. So, let's go through them one after the other.
A domain name is a digital identity of your business, and you want your identity to be remembered. So, a good domain name must be easy to remember, which means it should be short and easily understandable. Moreover, while uniqueness is important, it must be something that people use in general parlance as well.
A domain name must be something that could explain itself. People must not need to go on and seek the relevance of your domain name with your business. The domain checker itself will suggest so relatable and self-explanatory domain that people directly get the idea you perceive in your mind just by looking at the name.
You need to make sure that your domain name is easily traceable and customer friendly. Having a relevant top-level domain makes your work easier. So, make sure that you get a hot TLD's, so that every penny you're spending on domain registration is worth it. If not the desired TLD, our domain name checker will suggest other availability.
Why Register Domains With SeekaHost.app?

Easy to Search
Using the domain name checker is the easiest and fastest way to know if a name is available to be registered on the domain name system.

Easy To Buy
With SeekaPanel, you can search, find, register and buy any domain name in a matter of minutes with a few simple steps. Buy and own your names.

Easy To Manage
The SeekaPanel is built to help millions of people to register and manage their own domains. The dashboard is easy to use on mobile devices.

Highly Secured
The domain finder and the registration platform is highly secured and provides 100% reliable protection for all your domain name hosting.

Privacy Protection
When you buy domains with SeekaHost you can get privacy protection with Whois information to be hidden from others. Get started.

Domain Protection
The domain protection system implemented in our SeekaPanal will make sure your domains can not be stolen or moved without your consent.
Buy Your Domain Name
With The SeekaPanel Today
Buying a domain name is easy with SeekaHost domain finder. You can find the best domain names easily and register them within the SeekaPanel.
.com

$5.99

.co.uk

$4.99

.net

$15

.org

$15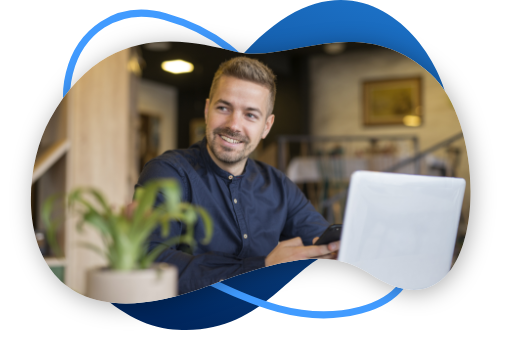 Using Domain Name Checker
Just enter your name, example thedoaminname.com or any other TLD (.co.uk, .in, .ca etc..) in the search box and press check. Checking a domain name is as easy as going to any domain name checker, typing in the domain on your mind, and clicking on the search button. You'll get to know if the domain is available within seconds.
However, there's a reason that you must do it on SeekaHost.app. This custom built tool will not only help you search for the right domain name but will guide you every step of the way in quickly registering the domain that you want for your digital identity. Now, when you hear that much about our domain checker tool, you surely know why it's the best.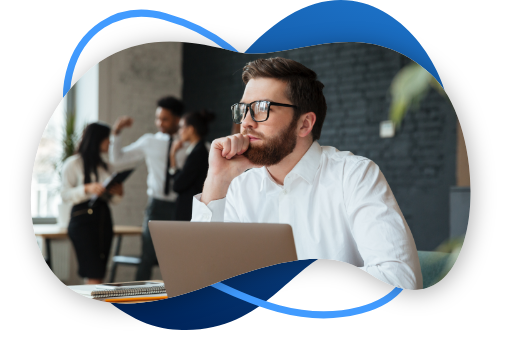 Alternative Domain Names
If the domain name you searched, has already been registered by someone else, then you will see a list of alternative names, TLDs which are available. The domain name searcher will look at the best alternatives and suggest these to you.
What we recommend is, if the .com domain is not available look at the, .org, .net or best of all to get domain name that represents your brand identity. For example if it's a web/mobile application then the .app domain is the best TLD. Likewise you can see what works best for your online presence.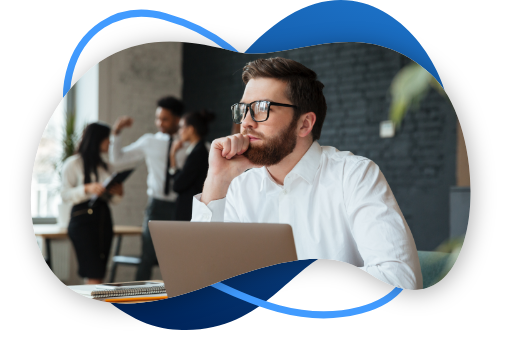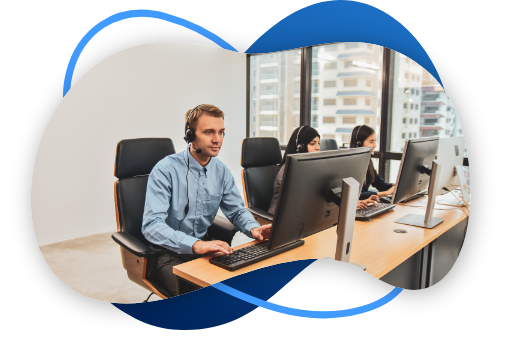 Domain Transfer and Renewal
If you already have domain names registered elsewhere you can get them moved to SeekaPanel. Read the guide on domain transfer and also how to transfer domain ownership if you wish to sell or buy a domain from someone else. SeekaHost.app support it all in our portal and all in one platform helps you get domains transferred and manged.
When it comes to domain renewals most registrars charges high prices, however with SeekHost you can get the domains renewed for the best price in then domain market.
How much does a domain name cost?
There are thousands of domain name types and with the SeekaHost.app you can search for hundreds of TLDs that are supported to find and register via the SeekaPanel. The world's easiest and fastest domain name availability checker created by domaining business experts.
| tld | Offering | Registration | Transfer | Renwal |
| --- | --- | --- | --- | --- |
| .com | 5.99 | 12.00 | 12.00 | 12.00 |
| .net | 15.00 | 15.00 | 15.00 | 15.00 |
| .org | 15.00 | 15.00 | 15.00 | 15.00 |
| .co.uk | 4.99 | 8.50 | 8.50 | 8.50 |
| .nl | 8.00 | 8.00 | 8.00 | 8.00 |
| .in | 11.00 | 11.00 | 11.00 | 11.00 |
| .com.au | 12.50 | 12.50 | 12.50 | 12.50 |
| .co | 30.00 | 30.00 | 30.00 | 30.00 |
| .ca | 7.99 | 15.00 | 15.00 | 15.00 |
| .blog | 30.00 | 30.00 | 30.00 | 30.00 |
| .tech | 54.00 | 54.00 | 54.00 | 54.00 |
| .online | 37.00 | 37.00 | 37.00 | 37.00 |
| .website | 25.00 | 25.00 | 25.00 | 25.00 |
| .io | 78.00 | 78.00 | 78.00 | 78.00 |
| .app | 14.00 | 20.00 | 20.00 | 20.00 |
| .dev | 14.00 | 20.00 | 20.00 | 20.00 |
| .ae | 50.00 | 50.00 | 50.00 | 50.00 |
Frequently Asked Questions (FAQ)
A domain name is the address of a website which appears to shown on the browser when you try to load a website. This address consists of numbers which is called IP address. As an IP address is long and not easy to remember the domain name system (DNS) translates it to an words based address (domain name example seekahost.com) so that any website can communicate with the other and locate it. There are popular top level domains (TLDs) such are .com, .org, .net, .app, .dev, .tech and many more.
In simple terms, the domain name is the address of your website that people type in the browser URL bar to visit your website. A domain name is the combination of letters, number someone types in their browser to access a specific web address directly.
You need a domain name to build a website that's easily accessible on the world wide web. You have a IP address, however the IP address will be shared with others so having a unique domain name will help your site to be located on the web among millions of other websites.
Your domain name clearly covers your identity and purpose in very user-friendly manner. Numbers and hyphens make the user more difficult to remember. If you register a domain with simple and straightforward, people will remember easily. Moreover, domain name is your unique identity on the internet. Having your own domain name, website or email addresses will give a more professional look. Also, for business, it protects copyrights, trademark & increase brand awareness.
A unique domain name is the most important thing to start a websites and you can search for domains and buy domain names.
Using the online look up tool is the easiest way to find out if any particular domain name available. And if you are keen to find out about a unavailable domain name and which date it will be expire, you can use the SeekaHost domain expiration checker tool.
The Domain name Checker is a tool created by SeekaHost to be used to search and find the availability of a domain name and register it via SeekaPanel. The free to use online domain checker helps you find top levels domain names (TLDs) for online web addresses.
To pick a good domain name you will have to think about the goals of your personal blog or business website and the do the keyword research to find the best name for the domain through our domain checker. There are many factors to look for when you want to register domain name. You can ask SeekaHost online support for domain name search.
Domain name is the address of your website that people type in the browser URL bar to visit your website. When enter a domain name in the web browser, it first sends a request to a global network of servers that form the Domain Name System (DNS). Our domain checker will do all the background check and make your life easy for registering domains.
No. you have to pay the domain name registration fee to the registrar to get your name registered for a year or more. It's an annual payment for ..com $5.99 .co.uk $4.99 .in $3.35 org $15 .net $15 and depends on the domain name, TLD you will pick.
Yes. You can get a free domain's with SeekaHost when you buy business website hosting packages on annual plans. Check the SeekaHost.com for more details.
Below are the Steps Involved in Domain Registration
Choose a good domain name which is the very basic requirement. You can check out our guide to search and choose a domain name through SeekaHost Domain Checker.
You should have some online payment options like PayPal, Credit/Debit Card, Net banking or other option available with the registrar.
Once you bought the domain name, by default it will be pointing to the registrar with their default name servers. You can change it with the value provided by your hosting company.
Making your website live will be the final process.
The domain name that you choose can now be up to 63 characters long before you add the http://www. pre-fix or the TLD (.com, .in, .net, .org, .info, .name, .biz, .cc, .tv, .us).
Domain name is the first impression of your website. It should give what's your business is all about. So selecting through a domain checker is very crucial which should make positive and lasting impressions to the visitors.
Domain name is the first impression of your website. It should give what's your business is all about. So selecting through a domain checker is very crucial which should make positive and lasting impressions to the visitors.
The process of domain registration at SeekaHost takes a few seconds to register the domain. Also we don't have such limitations to register domains. You can register as many domains as you want.
Yes you can change it by registering a new domain name. and if you had your old domain gained backlinks and SEO built then best is to redirect it to the new domain name. you can only buy a domain name and there is not way you can edit the words in the domain once it has been registered. So make sure to plan your domain name search well.
Once you purchased a domain name, then you should buy a hosting package for it. You just bought the name and now you need online storage to make your website live over the web. You want to place the website files so that people can access anywhere over the web. Check out the WordPress hosting packages inside the SeekaPanel that will help you to start your digital career at an affordable price. To setup, all you need to do is to update the records through DNS mangement which connect your domain name with the web hosting server.
Yes. It does. A good domain name will help to boost your rankings. But there are more factors that determine the SEO ranking such as website speed and server. So buying a reliable super fast hosting plan is important.
Yes. Domain names needs to be renewed once per year. Otherwise you will lose your domain and it will expire.
If you no not renew your domain name it will expire and someone else can register it. However you will have a certain period for renewal in case you missed to renew the domain. Best is to have auto renewal if your domain name is important and you do not want to miss the renewal date.
To get ready for a domain transfer follow the below steps:
Unlock your domain
Make sure your domain admin email address is valid. To allow for the confirmation of the transfer request, the current administrative contact's email address must be valid.
Get Transfer Auth/EPP code from your current registrar.
Make sure your domain cannot be in the clientTransferProhibited or Hold status.
Read the domain transfer guide to know the expired process.