The Best WordPress Web Hosting site to easily host your Sites and get online fast!
WordPress Website Hosting
All-In-One WordPress hosting control panel to securely host your WP sites and private blogs on multiple IP and server locations.
Cheapest WordPress Web Hosting Plans (Starting $1.49)
Get Online With WP Hosting Control Panel
Best WP Hosting Control Panel
Find everything you need to host a domain on the best WordPress blog Hosting control panel in one place. Tested for over 5 years at the SeekaHost labs for security, efficiency and speed so you get the control panel that doesn't just host your blogs with 1-Click WordPress installer, but offers you many more options so find out more and scroll down!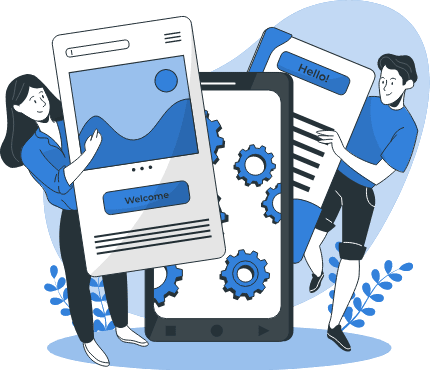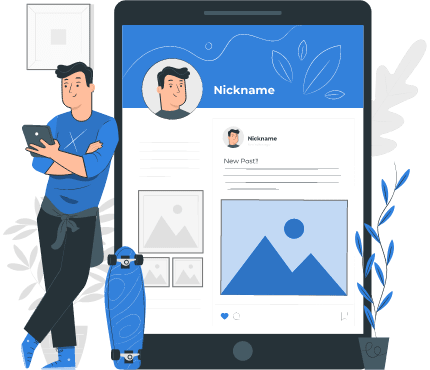 WordPress Hosting for Bloggers
The world's best WordPress Blog hosting for bloggers to easily get online with a free and trusted content management system (CMS) as well as affordable and reliable hosting packages. WordPress is the best website builder in the market used by many big brands, offering the most SEO friendly design.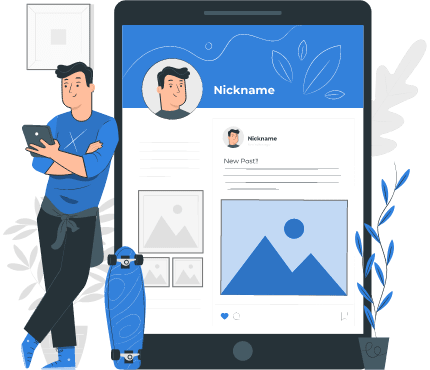 SeekaHost & WordPress: Perfect Partners
At SeekaHost we aim to provide the best possible CMS to go with our comprehensive blog hosting to enable super easy access to the website. WordPress is the ideal partner and the SeekaHost Team have tested several CMS before making this decision.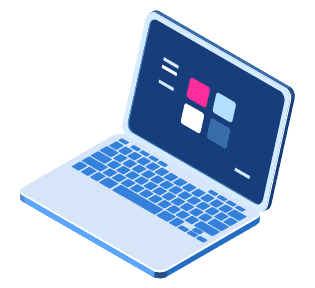 Easy WordPress Installs
Having the 1-Click WordPress installation is important and with the SeekaHost Blog hosting system. With the latest control panel, you can install WordPress on a domain and get online in less than 60 seconds. This is the world's best WordPress Blog hosting technology and been tested at the SeekaHost labs for over 5 years before passing to the mass markets.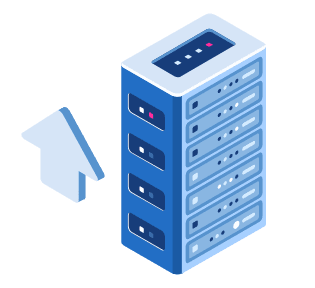 Faster loading with SSDs
With WordPress site installations we provide the world's fastest WordPress hosting services. There are many providers that say their hosting is fast but to be honest it's only their sites and not the hosted client sites. We have used the best WP hosting technologies and gear the WP engine to super charge the blogs with ultra-fast loading via high-performance servers.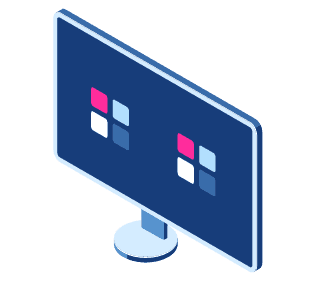 Best WP Hosting Dashboard
All in one dashboard gives everything to help anyone get online with a WP blog or self-hosted WP website. The site trackers and blog server usage data shows how you doing with your sites and blogs and it helps you grow your blogsites faster. The dashboard also gives you direct access to the knowledge base as well as the SeekaHost University courses. More courses will be accessible from the dashboard so you got everything to succeed online.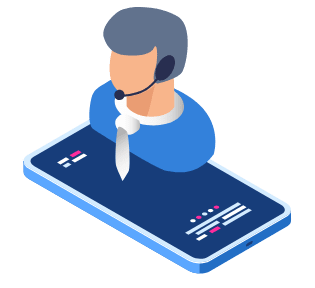 24/7 Experts To Support
The 24/7 tech support is vital for anyone who hosts a site and we have been successfully providing live chat support around clock over the years, it has been one of our main success factors. And our customers recommend us over any other WordPress host in the world. We may be young as a hosting company but our domain has been on the web since 2000. SeekaHost is one of the world's oldest hosts and we are on a missing to greatest web hosting company in the world.
Ultimate WordPress Web Hosting Solution
Look no further because you have found the Best Web Hosting platform out there for your WordPress Blog. Why? Here is what the innovative and unique SeekaHost Blog Control Panel offers you:

1-Click WP Setup
One Click Installers enable you to install the CMS and other applications in just 60 seconds with one single click. Within the premium control panel you can quickly add a site to your SeekaHost PBN Hosting Packages, update your Private Nameserver Details and install a free SSL Certificate – Boom!

Register Domains Instantly
Within your Blog Hosting Control Panel you can easily search and register a domain or transfer a domain from another host with just a few clicks. And you never have to leave your dashboard and flick between different accounts or pages, it can all be done here

Export Site/Blog Backups
Taking backups of your WordPress blogsite is vital and with easy export solutions from the dashboard it will be very simple for you to do your own backups and import them into the new domain. Our technical support staff will also help you with anything regarding exports and backups.

Blog Traffic Data Trackers
Within the SeekaHost Blog Hosting Control Panel you can connect Google Analytics and Clicky with your domain to track and analyse website traffic. Simply add the tracking code provided when registering on the respective website in the blog header section and you can view all your stats within your control panel with no fuss.

Host With Multiple IPs
Find the most affordable blog hosting packages utilizing multiple location servers that give you a wide range of unique IPs to host your blogs as part of your private blog network. Manage tens or hundreds of blogs in a single interface with SeekaHost's incredible features that save your time.

24/7 Live Tech Support
At SeekaHost we know how important the very best and most instant support is to guarantee satisfaction of our customers with the experience in the live chat & through the ticketing system functions available 7 days a week and 24 hours a day within your dashboard.
SeekaHost For WordPress
You have probably already read why SeekaHost & WordPress are the best combo in the market. Together with WordPress we can bring you the most efficient and reliable blog hosting control panel there is. WordPress comes with many great features such as a built-in updates management system, fantastic free themes and plugins for blog customization and you can make the most of such extras through our unique blog hosting control panel giving you the fastest and easiest access to all your WordPress sites. At SeekaHost we want you to create the best websites and blogs out there and because WordPress let us you embed YouTube videos, Instagram photos, Tweets, and Soundcloud audio by just pasting the URL in the WordPress post editor we believe we bring together the best of both worlds in our control panel.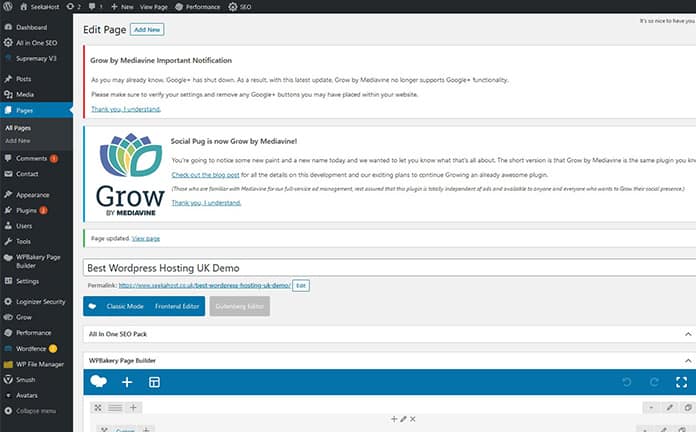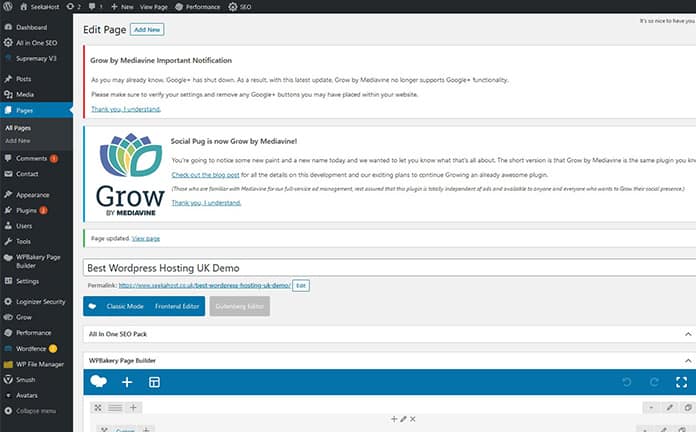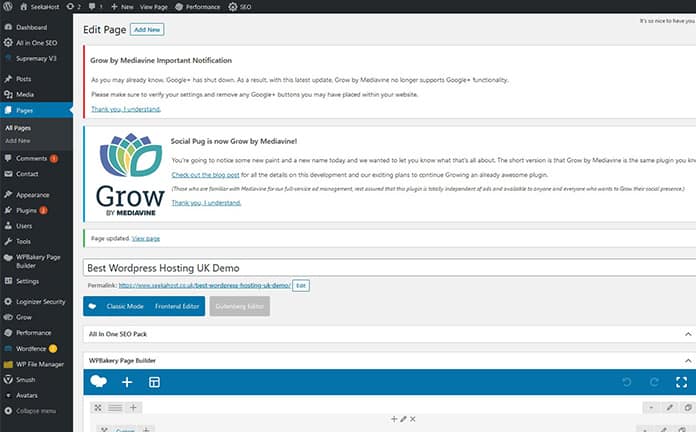 Register The Perfect Domain Name
You can register your domains easily from inside the SeekaHost WordPress Hosting Control Panel. The All One-In-One dashboard gives your everything to get online.
Get your domain and get online with a web presence.
SeekaHost Internet Of Things
Collecting, storing and transferring data is a key element of today's modern world. The internet of things describes the process of moving data wirelessly using a range of technologies or on wired networks. The data that is for example transmitted by a digital device like a smartphone can be sent over the internet to a data centre or a cloud that has storage and computer power. And that is where SeekaHost comes in.
We are constantly expanding our network of servers and data storage facilities to provide the fastest, most reliable and affordable web and data hosting to our customers. As we prepare for the internet of things to take over the world, we understand the need for safe and secure data storage web hosting solutions and work tirelessly to offer top of the range equipment and services in this field.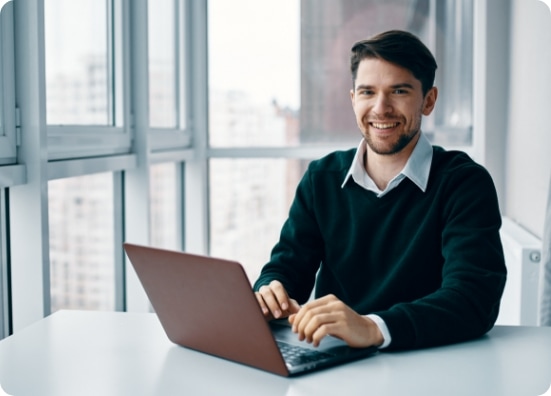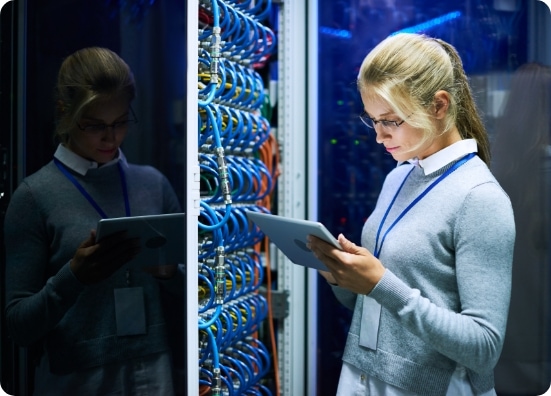 SeekaHost Server Hosting
SeekaHost provides innovative and secure web hosting infrastructures suited for professionals in any industry. We provide web hosting solutions with powerful dedicated servers without any restrictions in resources.
Our 24×7 responsive support system aims to answer all your queries as quickly as possible to solve technical issues and defaults with immediate effect.
Because we understand the importance of uptime, fast loading speeds and reliable customer support. Our dedicated servers come with DDOS Protection free of cost for our customers as safety is our priority number one.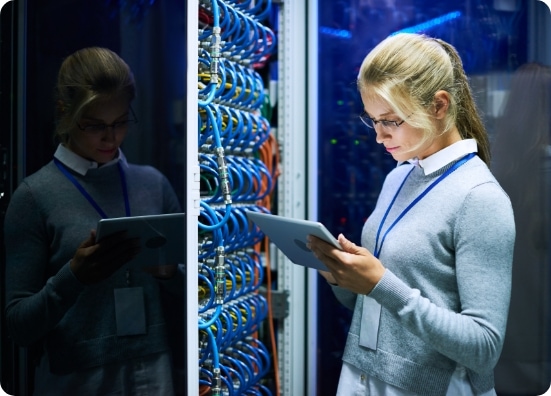 WordPress Hosting
At SeekaHost we are experts at hosting WordPress websites, because we have been using them ourselves and for hundreds of our clients. We can therefore offer expert advice and expertise for WordPress Hosting and advise that you look at the PHP version 7 or higher and MySQL version 5.6 or higher for your hosting. We do provide this with all our WordPress hosting plans. Security is one of the most important aspects when it comes to hosting and we have found that WordPress offers the safest and most reliable web experience. We provide guidance for all our customers when it comes to security installations regarding your WP sites and we manage the security of your WordPress websites at the server level. We will regularly update WordPress versions and you will be informed about any plugin updates that need to be done at your end. Our technical support department for WordPress security and guidance are there for you 24/7 in the live chat or the ticket support system.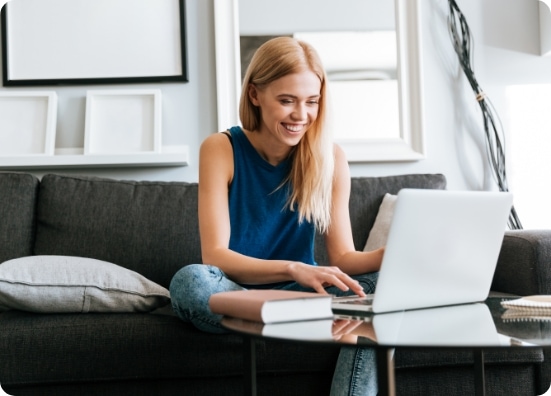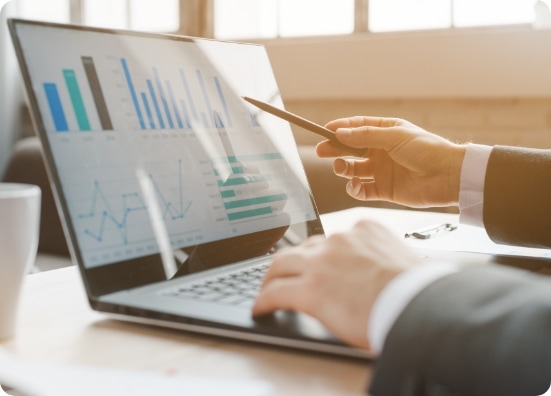 SeekaHost Comply With WordPress
SeekaHost comply with WordPress hosting requirements and WP plugins. As a leading WP host in the world our blog hosting services are tailored to easily host a WordPress site or blog with just 1-Click.
Not like the old cPanel or Plesk, now you can install WordPress on a domain and get online in less than 60 seconds.
Speed matters to us more than anything. In the fast moving world of websites, your speed to get online is vital for website success. We have made it easier and affordable host WP.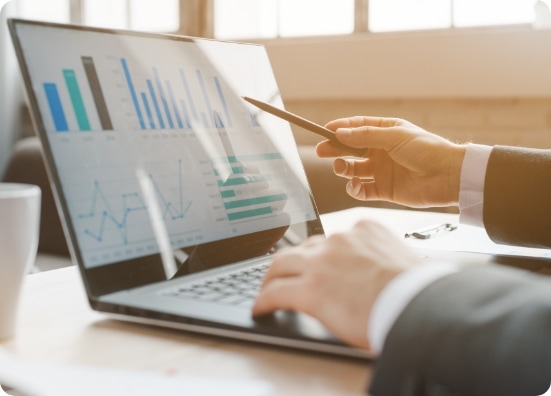 Multiple IP Hosting For WP
Multiple IP Hosting, also known as SEO hosting, is a specific hosting package allowing your website to have multiple unique IP addresses with the ability to include targeted IPs from different countries. While the most used class of IPs for PBN hosting remains the Class C IP addresses, with SeekaHost you can get Class A, B and C IP hosting packages for your PBNs, in two forms: as manually assigned IPs/cPanels or through hosting your PBNs as personal blogs via the SeekaHost web application. It makes sense to have Class A IPs, Class B IPs and Class C IPs, with unique SOA and nameservers for all individual domains. This leads to PBN SEO being employed by averting search engines from identifying your PBN cross-links. Therefore, using multiple IP hosting for your WP sites is a more sophisticated approach making it harder for search engines to spot PBNs because the sites span different IP classes, and unique nameservers and SOA records.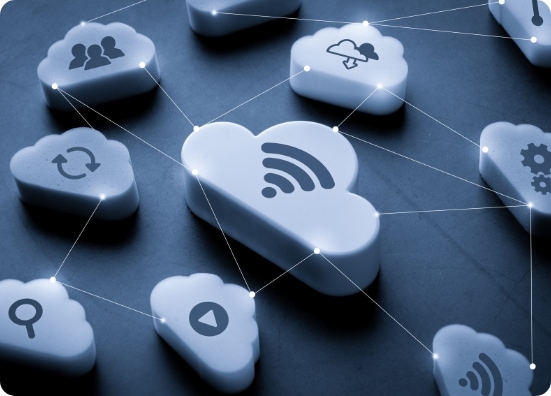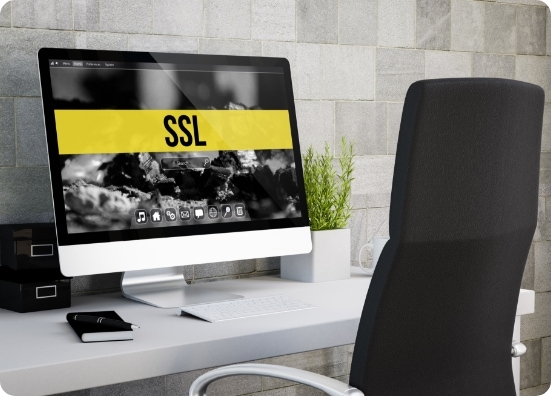 1-Click Free SSL Certificates
SSL stands for Secure Sockets Layer and acts as a backbone of internet systems to protect the information shared online. It is essential for every e-commerce website because of them allow their users to make an online payment. 
If a website doesn't have an SSL Certificate and if it doesn't display the secure symbol, then it is advised not to visit those websites and share any information.
With SeekaHost you can get the SSL Certificate very easily through the Blog Hosting Control Panel.
When you have added your domain, you can add an SSL Certificate with one click and your website is safe for every user.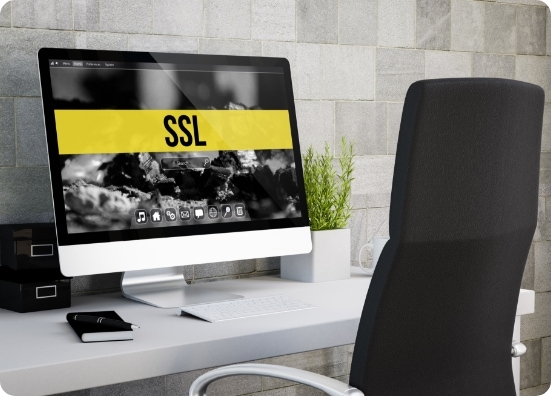 The Ultimate WordPress Hosting Solution
SeekaHost are introducing an extremely smooth interface with all your domains and options in your dashboard which is a one-of-a-kind solution. We have worked hard to provide our customers with:
Access to all your hosted domains with one click inside your dashboard PLUS analytics tools linked with your domains such as Google Analytics and Clicky.

Easy set-up options for new sites or for changing your hosting plans with one click in your domain overview 

Quick access to all hosting plan options inside your control panel – no need to switch to other pages

Smooth management of all your subscriptions with one click or by contacting the support team through the control panel

Access to all FAQs in the knowledgebase available within your dashboard

Access to tutorials on how to build PBNs, blogs and do SEO with exclusive access to training courses through your control panel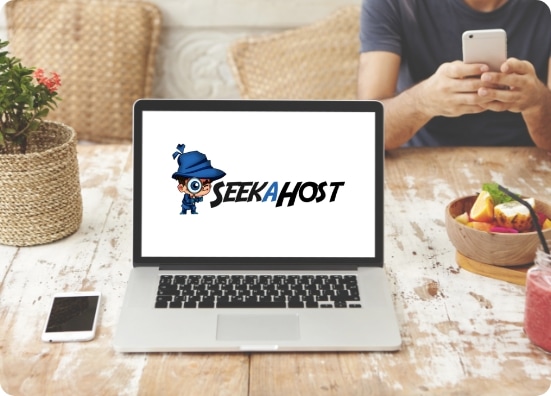 Make the switch to SeekaHost today.
Join people who are switching from their old hosting to SeekaHost super fast business hosting services!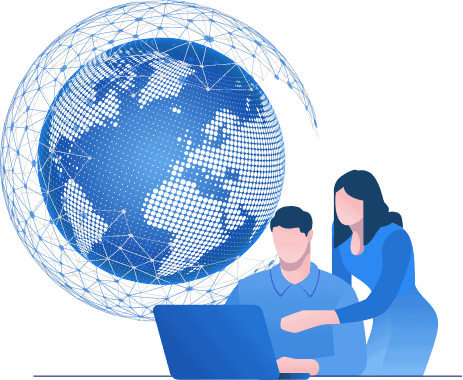 Global Customer Services
If you decide to get your WordPress Blog Hosting with SeekaHost you will have dedicated access to 24/7 customer support for all your inquiries and Blog Hosting. Via a live chat our technically trained support staff based on 4 continents work around the clock so you can ask any questions from anywhere in the world. Alternatively, you can open a support ticket within your account and the SeekaHost team will respond within 24 hours. If you prefer to speak to someone you will have access to instant phone support. Please check our international hotlines on this website and call us or request a call back. We pride ourselves in providing the best and most comprehensive customer support at SeekaHost. All our technical staff have undergone extensive training and deal with any inquiries regarding private blog network hosting.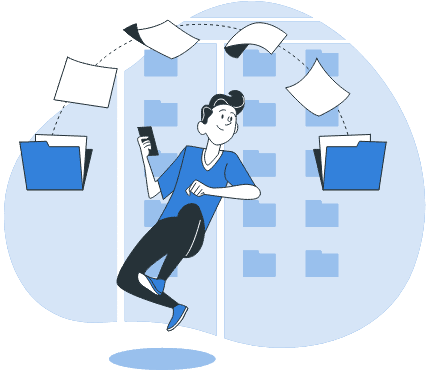 Hassle-free Smooth Migrations
Do you have enough of problematic blog hosting with long wait times and constant technical issues? Then you should consider moving your blog to SeekaHost! We guarantee fast and smooth website migrations from any other hosting provider, so you don't have to worry about anything. We take care of all your websites or blogs being moved to our dedicated SeekaHost servers with the least downtime possible. Our SeekaHost customer support will be by your side throughout the whole process and answer any queries you may have for the smoothest migration experience. Additional email notifications will provide you with regular updates about the migration process.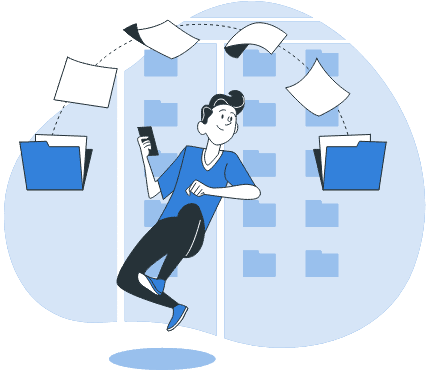 Frequently Asked Questions (FAQ)
To host a domain with WordPress CMS to start a web you need a host that supports WordPress installation. And SeekaHost is the world's best web hosting for WordPress webs with the custom build control panel to host webs and scale web networks with multiple IP addresses.
WordPress is the world's most used content management system and SeekaHost core is built around easy online publishing systems. Using WordPress will save you time when it comes to online publishing. The latest Gutenberg is the future of publishing and Matt Mullenweg has expressed his thoughts about it. So the future looks bright for WordPress users for self-hosted webs.
With the SeekaHost web hosting control panel you can host a domain with WordPress and get online in less than 60 seconds. The world's fastest WP hosting solution from SeekaHosters.
You will have the 1-Click backup solution inside the WP hosting control panel. Easy to use and all the instructions are available for you to use the backup services for free.
Yes, you can host multiple WP sites or webs and you can use the multiple IP hosting plans. This is vital if you are building private web networks for SEO purposes ort guest posting services business.
Yes, you can use the hosting services for free for 30 days for any plan you sign up. After 30 days of use, you can decide to pay and continue the services. We are confident you will be happy to continue SeekaHost WordPress hosting services via the web hosting control panel.
Yes, you can with just click upgrade or downgrade your WP hosting plans. And if you need a custom plan, you can always open a support ticket or talk to us for support.
Yes, we do support in site/web transfers from other hosts. We have all the resources and tips in our knowledgebase on how to migrate from other WP hosts.
We provide you with free digital marketing education via SeekaHost University. You can access the courses for free via the SeekaHost control panel and check about the courses and learn online for free.
Ready To Get Started?
Join the world's first and most unique All-In-One Blog Hosting Platform that offers the best WordPress hosting services with multiple IP hosting solutions to easily get your blog online.