Free SSL Certificate with Every SeekaHost Hosting Plan
Make your website secure for free to protect your customers' data and trust.
Why customers get a
FREE SSL Certificate with SeekaHost?

Achieve higher Website Ranks
Search engines like Google prefer secure websites as they offer a better user experience and rank them higher. At SeekaHost we care about the best outcomes for all our clients and offer a free SSL certificate with any hosting plan. Boost your website's SEO rankings at no extra cost.

Make Customer Card Payments Secure
An eCommerce website with an SSL certificate will ensure that all payment details and data entered is encrypted and handled securely. Reassure clients to make purchases with you with the security features provided by the SSL certificate included in every SeekaHost hosting plan.

Increase Trust & Reliability
Your website with a free SSL certificate will be recognisable through the lock icon, which indicates that your customers' sensitive data is safe while they are using your website. It immediately creates trust, especially if they land on it for the first time.

Quick SSL Certificate Installation & Support
No matter which affordable SeekaHost hosting plan you pick, you get a 1-click SSL certificate activation along with it. Get your website and SSL live and secure in a matter of a few clicks in the easy-to-use SeekaPanel. Via the live chat or ticket support you will have access to immediate help.

Fool proof Encryption
Say goodbye to complex security features, because with the free SSL Certificate your website will disable any hacker or virus to access your valuable information through encryption at the highest level. Having SSL certificate on your business domain increases encryption at the highest level.

Safest Hosting There Is
SeekaHost understands how important security is for website hosting. The free SSL certificate is therefore available to all customers, no matter which hosting plan they choose. Cyberthreats are on the rise, and we want our customers to be safe and secure without paying a high price for it.
Websites without SSL – The Dangers
It is highly recommended to install an SSL certificate on your website because any sensitive information that is entered is subject to cyberattacks, if not encrypted. This can cause data leaks and losses, which can potentially lead to legal disputes. The SSL encryption ensures that any data entered is submitted securely to the server that hosts your website. The server then securely decrypts it only for the website owner to see. With our free SSL certificate your client`s data is protected from data theft and more.
Choose a suitable hosting plan
Get a Free SSL Certificate with any of our web hosting plans.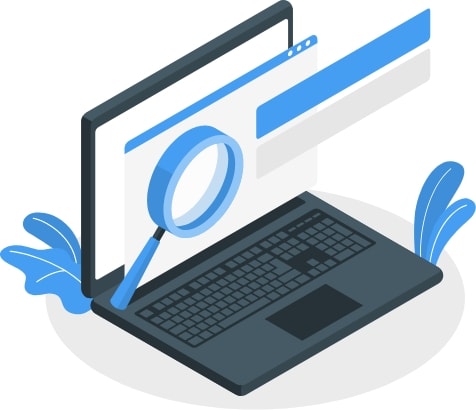 Upgrade Security & Beat Competitors
Get a free website security upgrade with an SSL certificate on SeekaHost and attract more customers with your security features that your competitors may not offer. Inform your clients that their sensitive information stored on your website or transferred via https SSL protocols is 100% safe. Because when you host your websites with any SeekaHost plan, you will have guaranteed safe website connections to ensure that clients can safely purchase your products or services online.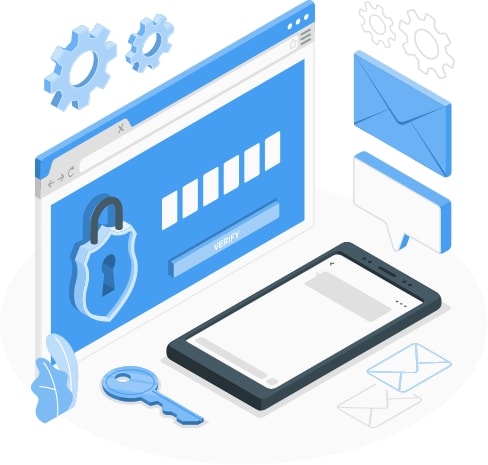 Higher ROI with a free SSL Certificate
Make your website more attractive to potential customers with our free SSL certificate when you get any hosting plan with SeekaHost. With your secured website ranking higher on search engines, you can reach more people and gain their trust to make a purchase with you. Your customer's payment, identification and login details will be protected through encryption so that more visitors will feel comfortable with making a purchase with you. Clients spot that your website is safe every time they use it through the lock icon. The safe website use boosts your revenue as clients trust your website and brand.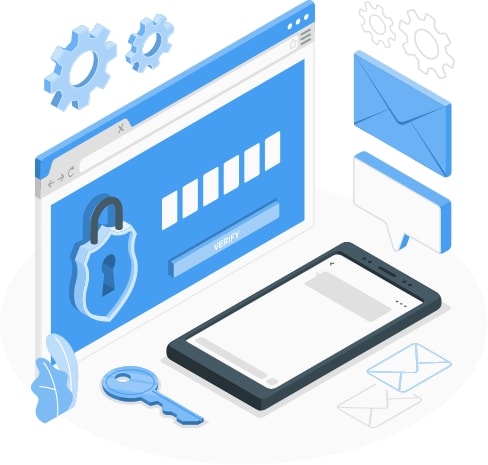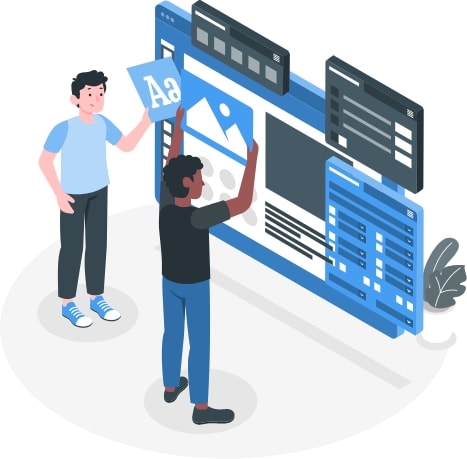 Additional Security at Zero Hassle & Cost
When you purchase any WordPress hosting or IP hosting plan with SeekaHost, you get a free SSL Certificate along with fewer worries and work. With the 1-click installation you can activate your certificate in a second and all your security issues are taken care of at no extra cost. Focus on your business while the SSL certificate automatically ensures that all sensitive data is transmitted safely between the customer and your website. Pay attention on how to handle your increase of ROI and demand rather than being worrying about your website's security.
Get Free SSL Certificate For Your Domain Name!
Frequently Asked Questions (FAQ)
An SSL (Secure Sockets Layer) certificate is typically recommended for websites that request sensitive visitor or user information like a password or payment card number. When installed, it encrypts the information transmitted between your website and the user's web browser and secures the transaction by that. These details cannot be read by a third-party as they're sent across the internet. You can install the SSL certificate for free onto your domain name and encrypt all pages on your website with one click in the SeekaHost app.
Anyone who handles sensitive information via their website should be using an SSL Certificate to provide trustworthy services online. If your website users enter payment details, login details, submit their data or chat in the live chat etc., you are better off installing a free SSL certificate along with SeekaHost hosting to not take any risks of possible cyberattacks compromising this data.
Most web browsers display a padlock icon when you're loading a site over a secure connection. The web addresses of secured pages start with https:// instead of the http:// protocol.
Yes! Any domain name can have an SSL certificate activated for free with any of SeekaHost's hosting plans. Once you've registered your domain and purchased your hosting, you can use the one-click SSL certificate installation with our web hosting to activate it in a second.
SeekaHost's SSL certificates work with 99.3% of web browsers available for your PC or mobile device, including Internet Explorer, Firefox, Opera, Google Chrome, and Safari, ensuring that all your and your customers' online transactions are secure and protected.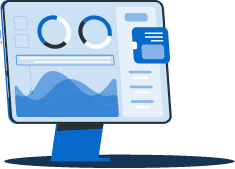 Security for all Types of Websites
Whether you register a blog, business website or an eCommerce website with SeekaHost, our free SSL certificate will ensure yours and your client's data is always safe. No matter what type of website you manage, and which features it offers to customers, the SSL certificate ensures the safety and reliability of all online transmissions and transactions of any kind of data. The encryption our free SSL certificate offers is the most trusted form of encryption in the open market and follows the leading SSL protocol.