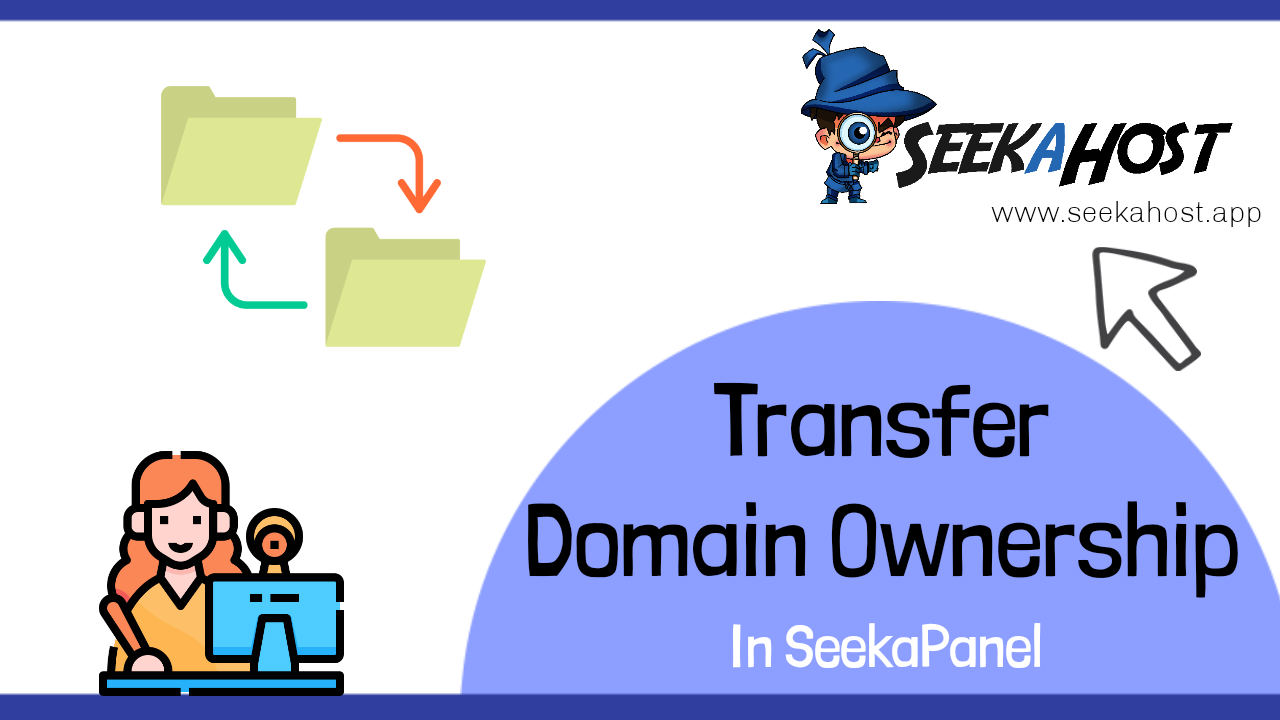 How to transfer domain ownership to another account in SeekaPanel?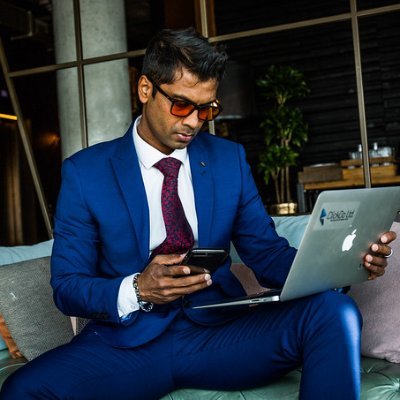 By Fernando | June 8, 2022
If you are looking to change the domain ownership and want to know the steps on how to transfer domain ownership, this guide will explain to you.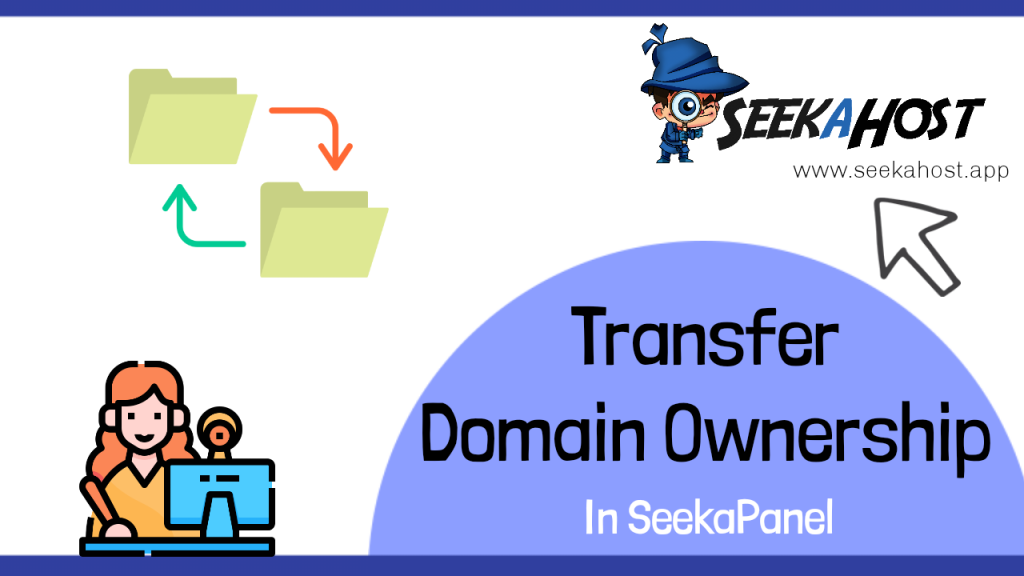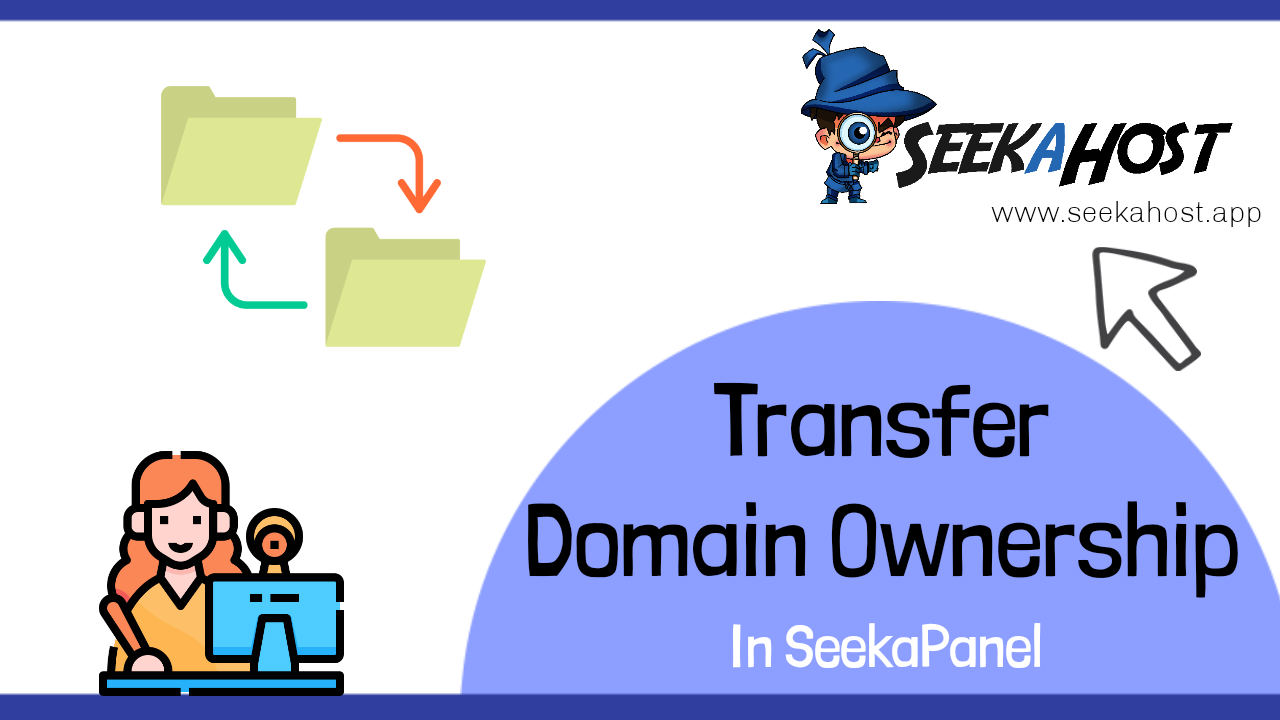 For moving domain names from another registrar to SeekaPane, we have explained the steps to to transfer a domain name to SeekaPanel (SeekaHost.app).
If you read the above mentioned guide it will explain to you everything about the process, so please read it to know the steps.
Can I Transfer domain ownership to another account?
As a SeekaHost customer you can transfer or move a domain name from your SeekaHost.app account into another SeekaHost.app account using the domain ownership change option. 
Why change the domain name ownership account? 
If for example one of your employees registered the domain name at

https://www.seekahost.app/buy-domain-name/

after checking the domain name availability checker and now you want it to be under your ownership. Because the person who registered the domain will have their details in the registrars and the registry will consider them as the legal owner of the domain name. 

Owning a domain of your business, brand is very important and at SeekaHost we always advise business owners, bloggers and anyone who builds their own website on WordPress to register the domain name under their name with their correct details. 

If you sold the domain name to another business owner then you must change the domain name ownership and so you will have to change the account name, emails address and everything that's connected to a particular domain name. 
You can have any reason and if you wish to change the accounting or even just want to separate it and move to another account in SeekaPanel, below steps will guide you. 
Conditions to be met before moving the domain.
There should be no outstanding payment issues for the domain.

If the SeekaHost account is new, it must have a verified email address.

Domain registrant contact details must be verified.

The domain will not be renewed during the ownership changes.
To transfer your domain to a new SeekaHost account, simply follow the below steps.
Step 1: Go to the user domain setting and find the ownership change option.
Your domain must be active

Check domain registrant is verified or not (Only for generic type domain)
Step 2: Fill out the new owner account details
Enter new owner account's email

Click on the verify button to verify the new owner's email is valid or not.
Step 3: Select the domain contact details options
Domain contact information must be upto date and valid.

You have three choices for domain contact information. Need to select one of them:
Maintain the same registrant information
Use new owner contact information.
If the new owner already has a domain, use its contact information.
Step 4: Click on the transfer ownership to make request
Once you fill out the form, click on the ownership change button to make a request.

The request will be sent for further processing if all requirements are completed.
Following the submission of the ownership change request, the new owner will receive an email asking them to approve the changes. The ownership change request will be immediately canceled if the new owner does not approve within three days.
When a new owner authorizes a domain ownership change request, the domain will be transferred to the new owner's account and domain will be removed from the previous owner account.
Once domain moved to a new account cannot make ownership change or transfer request within 10 days after completing this process. 
If you followed the above mentioned steps and need and support in changing the domain name ownership in your SeekaPanel account, just open a ticket or request by call for us to do it for you. We will do it free of charge and your domain name can move between accounts, change ownership and or help you transfer from another host to us.