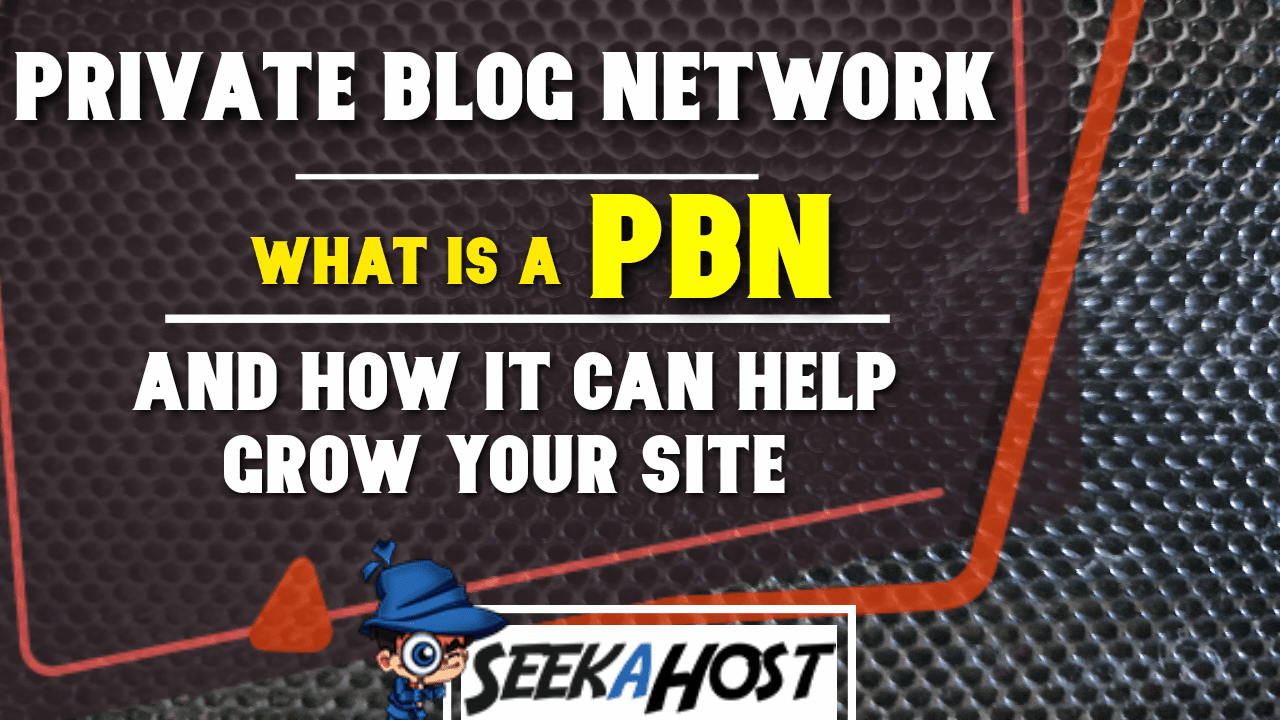 What is PBN SEO & How to Grow Your Money Site?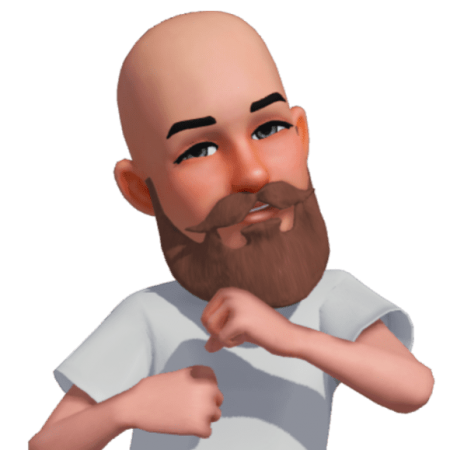 By James Flarakos | June 16, 2021
Find out exactly what is PBN SEO and how you can use it to grow your main (money) site, using PBN backlinks from a good quality post from your blogs.
What is a PBN?
So to answer the main question if you are new to this or simply want to brush up on some knowledge. A PBN is a number of blogs you hold in a network that independently link to your main money site. The reason for this is to pass down some of its domain authority. We do this by buying expired domains with some pre existing good backlinks that have already been ranked higher than a normal site due to its history.
A link provided by a site with more authority will give some of its authority over to the site it is linking to as long as it's a "dofollow" link. This is why PBN's are so popular as they can really help to grow your main site.
What is the difference between a WordPress Site and PBN Blog?
With WordPress sites, you typically tend to use a shared IP address and shared name servers. For this reason, it is hard to link to each other as google and other search engines recognise this due to the footprints you have left behind. In this case, having the same IP and nameservers. Search engines try to stop people from linking to each other just to pass authority when it is one entity that owns it all so this is why PBN blogs are different.
PBN blogs with SeekaHost are hosted on a different IP address to start with. This creates much less of a footprint as search engines cant easily realise that they are part of the same network. Whereas on a WordPress site if you have 10 sites on one package linking to each other. The IP's will all match and the search engines will notice this.
Another factor is the name servers your use. Again with SeekaHost, you get unique private name servers that match your domain rather than been shared one. Every blog you create will have a unique IP and a name server that matches your domain. For example, if my domain is blogfitness.com the 2 name servers would be ns1blogfitness.com and ns2blogfitness.com.
Now due to domains also being unique once you buy them this means your not going to have another site with the name server. And to finish it off our server are hosted all around the world leaving much less of a footprint than having all the servers hosted in one area.
Cloudflare For PBN Blogs
Another feature you can use to your advantage is hosting with a Cloudflare account. It's absolutely free and provides you with different IPs and name servers also. It works like a 3rd party between your domain and PBN hosting. This not only speeds up by optimizing your site but also increases security too.
Read: How to Cloudflare CDN in your WordPress PBN sites
Using Expired Domains for PBN SEO
As I mentioned at the start we use expired domains for Private Blog Networks due to them having some domain authority. By this meaning, they have had some past backlinks that have scored them well. Perhaps from government sites or just lots of do-follow links from other sites holding authority. If someone forgets to renew their domain hosting, it will then go through a process of holding for a certain amount of days and eventually turn expired and get sold back to Hosting providers.
If you find these on the market by doing some research about them you can then grab a domain for a cheap price that already might have the traffic coming to it. Or has a great score with the search engines due to previous content. Now by creating a site on this you keep a lot of the domain authority and can then use this to create backlinks to the sites you want to grow.
Grow Your Site With PBN Backlinks
Now that you have a site using an expired domain or one that you built up yourself. It's time to use the power of backlinks to grow your main site or other sites in that niche.
By creating good content that isn't stuffed with links, but is relative to what your linking to will score the site well. Using a "dofollow" link to the site you want to grow and by using separate anchors you can achieve a natural-looking link to the site you want to grow and Google will see this and score it better.
Of course, there are a lot of factors that can turn this into a bad backlink also. Some of these factors include:
Bad Backlinks
Links Stuffing
Having way too many links to your own site, a site your want to grow or just too many links in general.
Un associated Sites
Leaving links from a site known for health and beauty to a construction business would make this very irrelevant to the niche your linking to.
Using the Same Anchors
Don't use the same words to link your sites. If your main site is called Jays Flowers, try different variation's when linking from different PBN blogs.
Good Backlinks
Well Placed Links
Rather than stuffing every blog post full of links to your main site, try to find one great place in each blog to add it to.
Relevance
Find a really relevant part of each PBN blog to link from. E.g. If you have an amazing long article about flowers and landscapes or anything about horticulture. Using that to link to a site you want to grow about gardening services would score well with search engines.
Different Anchors
Having a spreadsheet showing you what anchors you used previously is the best method for this. Try and keep the words you link with varied. And make sure to keep linking from one site as one good link is better than 10 bad ones.
How to Find Good Expired Domains
Researching Domains
What is a PBN Video Tutorial
Now you should have a good understanding of PBN SEO and how to create private blogs using multiple IP hosting.
You can get started with your own PBN for SEO, with a cheap PBN Hosting plan today!
Private Blog Networks (PBNs) are the internet's dark horse for search engine optimization (SEO). Loved and hated in equal measures, PBNs have split SEO experts on their efficacy for boosting SEO ranks.
Some SEO experts contest the ethics of using PBNs to achieve higher search result rankings. However, I have seen the endless possibilities that PBNs open. I also know that using PBNs is hugely prevalent in the digital marketing and SEO space. The catch is to use them smartly. You should avoid letting the search engine flag your PBN as a "blackhat" domain.
These are 10 PBN SEO techniques of going about SEO using PBNs

Strategy for acquiring domains
There are two options before you – either build the network from the ground up with fresh domains or acquire expired domains. The former is an optimal tactic in the long run because you have complete control over these domains' history.
Acquiring expired domains can be an expensive and somewhat exhaustive process. You have to clean up all the sites and ensure that none of them have a "track record" for blackhat SEO with search engines.
Establishing credibility
The content on your PBNs should be quality content that can stand on its own. Remember, this is a commitment to a host of blogs that convey quality information regardless of their link-building functions.
Contract experienced copywriters and SEO strategists to develop easily replicable formats that do not compromise your blogs' credibility.
Work in WordPress
PBNs can be easy targets for hackers and bots. If your website is seen to be dormant for a long time, it is only a matter of time before it receives spam attacks.
I recommend using WordPress to create the blogs because of its vast plug-in capacity. You can set up plug-ins to regularly update the site specs like themes, layout and design, interactive elements, etc.

Frequency of content updation
Scope out your competition. Dwell deep into the SEO practices of your top five competitors to get a lay of the land. If your competition has third-party blogs, you should consider including some in your network. If they work in the 3000 to 4000 word range, you should be operating in the same space. However, what matters is well written unique content. I would say from 800 words to 1000 words are sufficient.
Update the content on your PBNs from time to time to keep up with the trends.
Build robust links
Embed your blogs with high-quality links that can direct traffic towards your money website. Be smart with your choice of keywords. Your anchor text should feel organic and not forced. Remember, if you try to stuff your content with meaningless keywords – it defeats the purpose of building a credible blog network.
Maximum engagement content
Your overall goal with PBNs is to attract organic traffic to the blog and divert it to your money website. The best way to draw users to the blog is to curate valuable and relevant content.
Make it engaging by using lists, external references and links, and images. The ideal length of each blog should be around 1000 to 2000 words.
Social media channels for blogs
Build credibility by creating social media channels for each of your blog sites. A LinkedIn or Facebook account only takes a few seconds to set up and could significantly boost how positively the search engine rates the site.
Leverage your PBNs for additional revenue
PBNs are a long-term commitment, so why not find ways to make it profitable. Host sponsored ads and posts on the blogs to earn a side revenue while buffing your money site.
Seek contributors to publish paid blogs on your PBNs. This will generate more organic posting activity on your sites.
This will also help others visiting your site and sharing on their social channels which will bring in more interactions.
So add pages like, submit a guest post, write for us.
See these pages:
https://www.clickdo.co.uk/write-for-us/
https://www.londonbusinessnews.com/write-for-us/
Find your niche
Some of the most popular industry niches for blog publishing are the medical technology and business management spheres.
Identify a segment that you can be successful in as a newcomer and get to the grind.
Work on a long-term horizon basis
Remember, short-term gains can be deceptive and create a false sense of comfort. SEO is a fast-changing space and prone to disruptions. Be flexible with your goals and strategize on a long-term basis.
Above are the top 10 tips for PBN SEO, but let me tell you again, the strength of the private blog network relies on the quality the domain (expired domain with high quality backlinks) and how you host it using clean IP address (multiple IP hosting)