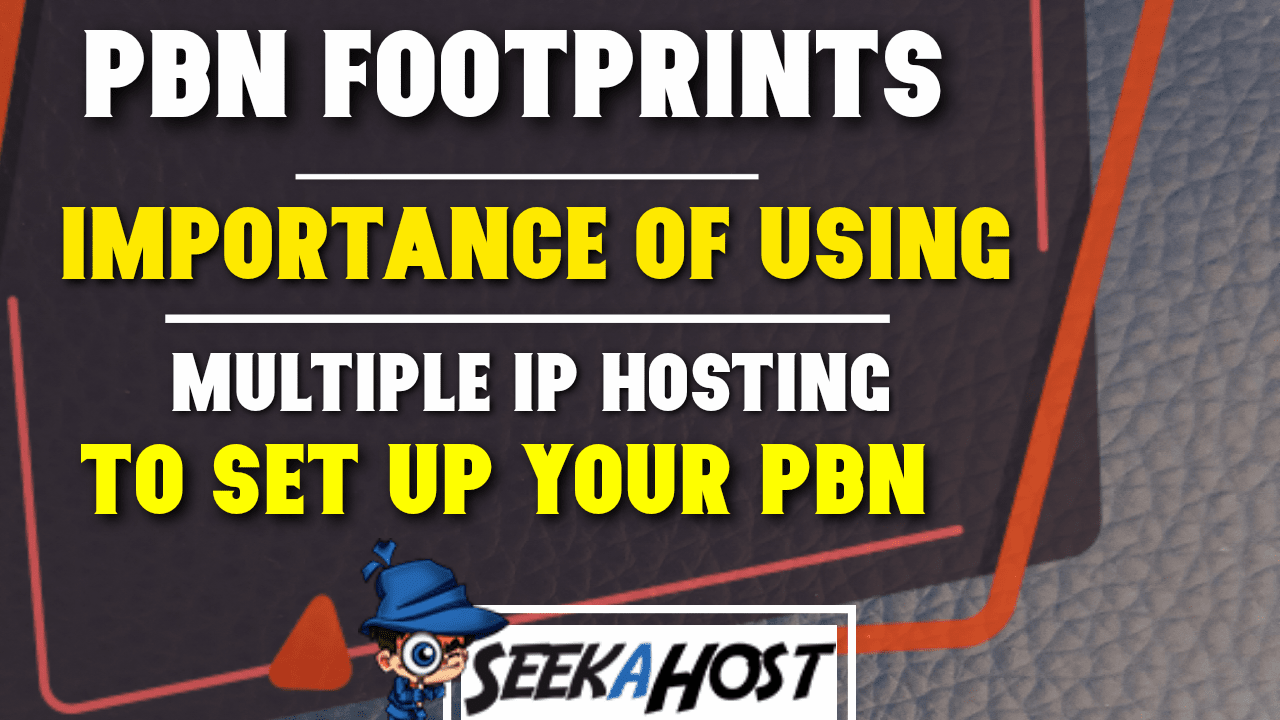 What Is Multiple IP Hosting & How To Use Different Class IPs for PBN Setup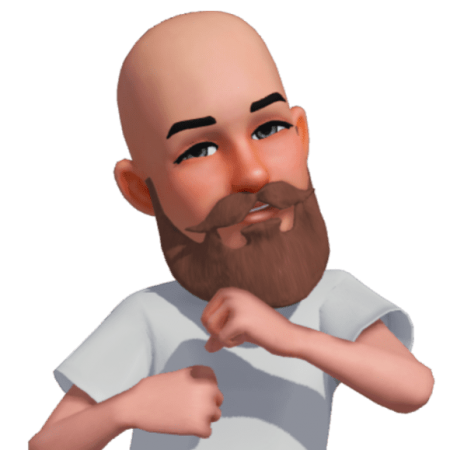 By James Flarakos | June 23, 2021
Let's go over what is Multiple IP Hosting and how to use it for your Private Blog Setup Process. Using this method you will leave much less of a footprint behind for search engines to find.
What is a Private Blog Network
A private blog network is also known as a PBN is a private network of blogs you have created for the purpose of growing your main money site through creating quality backlinks. These backlinks will end up ranking the main money site higher and in turn send more traffic there. The reason we use it to boost one site is that the main money site is where the main income comes from.
Therefore making it very favourable to spend some money on building a PBN as the results of growing your main site outweigh the cost of running the PBN blog. Not only this you can use  PBVN for multiple purposes as well as to grow your main site.
Anything from making it an affiliate marketing site, connecting with google AdSense or even charging for guest posts. An important part of any PBN blog is purchasing expired domains. To find out more click here to read more about expired domains for PBN.
Difference Between WordPress and PBN Multiple IP Hosting
All WordPress or PBN hosting is done through IP's. Basically, a way to identify your site and send traffic in the right direction of your domain. For example for my WordPress sites, I have one shared IP address. Which mean however many sites I create they will all use the same IP address. This makes them very easily identifiable as a network run by one entity. So sending a link from one site to another won't hold much power and can easily be identified by search engines.
The difference is that PBN blog hosting with SeekaHost is set up differently from your WordPress packages. The key differences are that WordPress packages hold more memory so are tailored more for the main money site or general business sites or blogs. Where are PBN blogs are cheaper and have slightly less memory per blog. However, every PBN blog will hold a separate IP and Nameserver making each one completely unique.
This is why you can host anything from 10 to 70 PBN blogs with ease and not leaving behind any footprints that will show the search engines that you are one entity controlling the whole thing.
I can't stress how important it is to not leave footprints for search engines as if your network is found to be a PBN. It can be shut down fairly easily by ranking all the sites badly. So for this reason we like to stay safe and host all our blogs on unique IP's and nameservers.
What Are Footprints
Footprints are a bit of information you leave behind that will help search engines algorithms to realise you are running a PBN. As an example, the first picture below is of a private blog network using the same information on all its blogs. Having Multiple IP Hosting will eliminate a lot of these problems.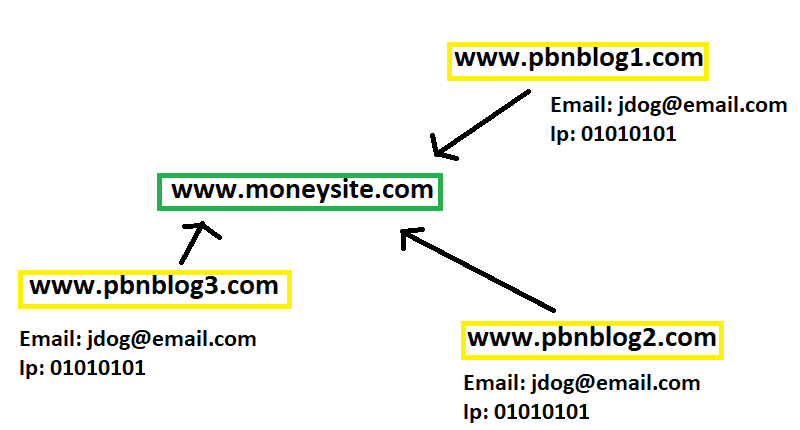 For a search engine, this is extremely easy to figure out as a PBN blog and shut it down accordingly if they investigate it and the website is clearly a PBN. This is also why I always suggest building a proper website for your PBN so that if it is looked into too it has actual value as a stand-alone website. And won't get it down to be a PBN straight away.
Another example below will show you how by changing a few details on each blog, you can make it look like it is all been hosted by different people making all the blogs look unique.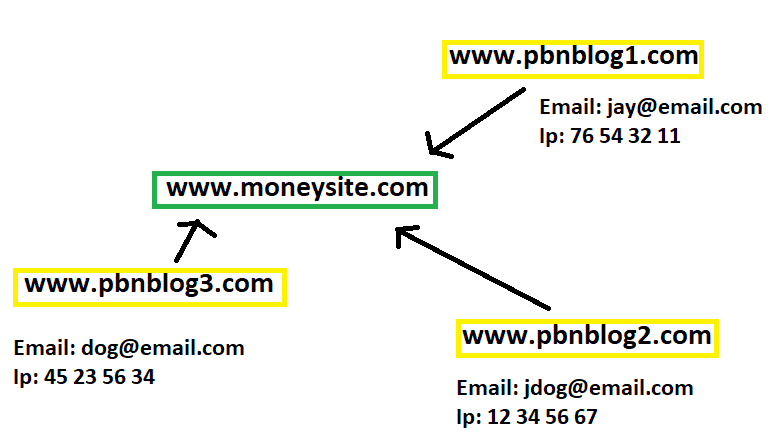 Footprints can be many things that you leave behind whilst creating your site so ill leave a list of the main ones to apply whilst your designing your PBN.
Separate Blog IP address.
Separate Blog Nameservers.
Using different emails as the admin email.
Create Blogs with different themes and plugins.
Don't overlink to your own sites, leave other outgoing links to other sites.
Include a number of pages for your blog to make it more authentic.
Do not overlink other sites. Link building sites don't score well for SEO
Using servers located in different places.
Don't keep using the same anchors for links.
Why It's Important Not to Leave Footprints
As mentioned before, footprints are a way for search engines to realise you're running a Private Blog Network. So for this reason it is important that we do not leave footprints along the way of creating the blog.
Search engines don't like Private Blog Networks and will use the algorithms to find them out. This is where there is some confusion with whether PBN's work anymore. The reason some say it doesn't work is that they haven't done the research, were lazy with leaving footprints behind or a lot of the time created a bad quality site simply to send links out of. This is the easiest way to get your network found out and then ranked bad enough for outgoing links to be useless.
This is why you should always research when it comes to building a blog network. And most importantly treat each individual blog as a proper website you want to grow. It doesn't have to just be there to make an occasional link to your main site. PBN's hold power and can be used in many other ways.
Creating a site that receives high traffic can also second up as a great affiliate selling site or even adding AdSense to it to start earning from adverts displayed on your site. Not only this you can charge for guest posts or even use it as part of a consultancy to grow other sites. And there is a good market for growing other online business.
So think of all the uses you can get out of each blog and use them to their full potential.
Easy to use Multiple IP Hosting for PBNs
If you are new to Private Blog Networks and you're interested in getting started. You are in the right place, with plans starting at only £0.95 per blog you can start your first blog here with SeekaHost right now.
Simply create a PBN blog rather than a WordPress site from the dashboard and you will automatically get given a separate IP and name server for your blog. It is super easy and simple to use and is designed so anyone can create a blog without any previous experience.