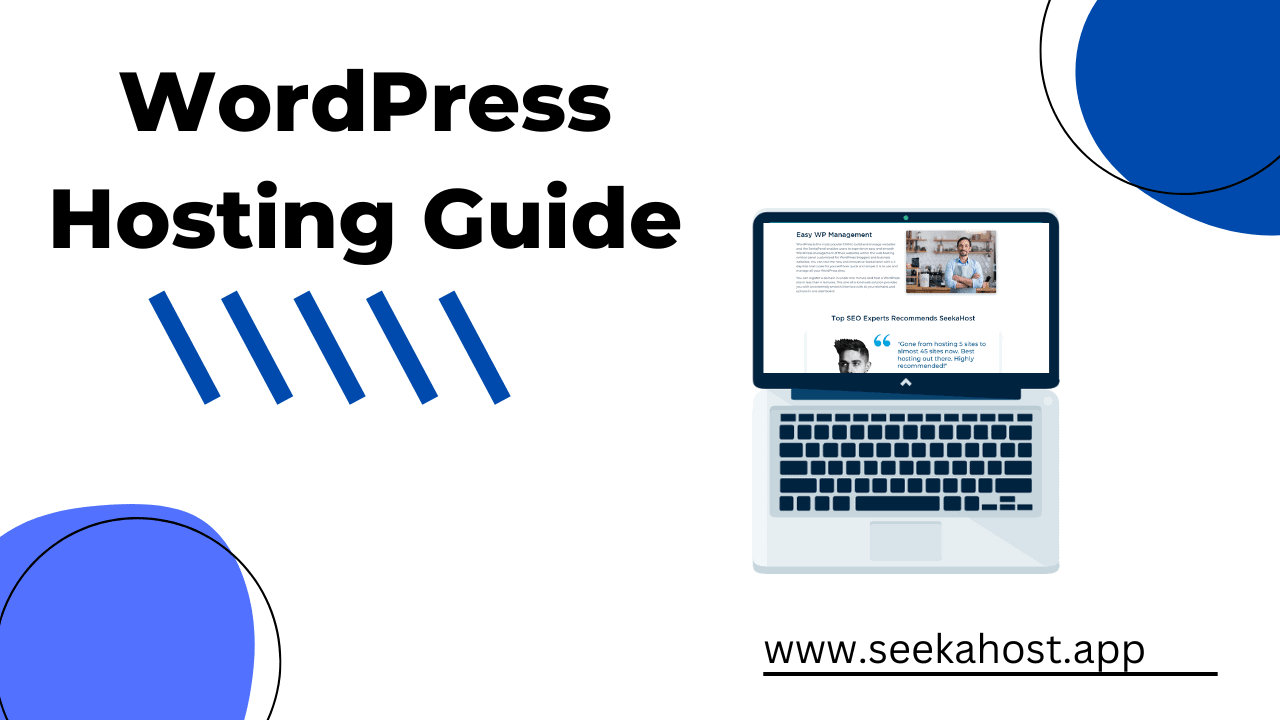 WordPress Hosting Guide: How To Host & Manage WP Sites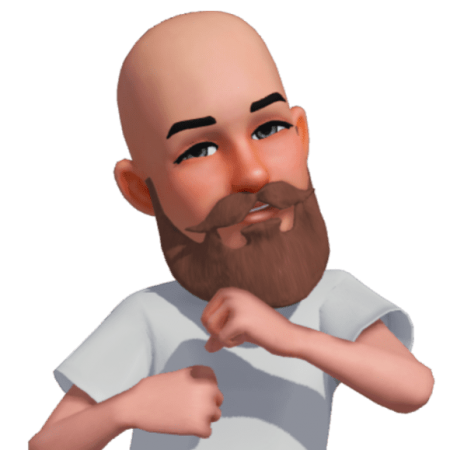 By James Flarakos | December 5, 2022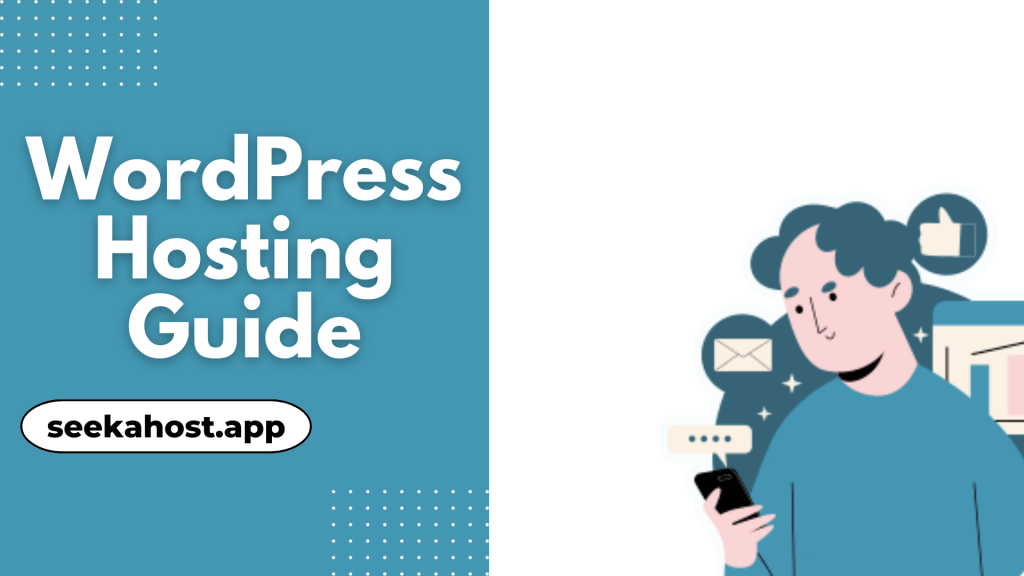 The ultimate guide to WordPress hosting to get you online and building a successful WordPress website for blogs, ecommerce, affiliate and business websites
Benefits Of Using WordPress
With many website builders now available on different platforms, it's hard to know what the best website building platform is. So, let's take a look at some of the benefits of WordPress compared to other website builders.
– Who Does This Benefit?
WordPress will benefit most people wanting to build a website with no coding or html knowledge. It has intuitively created a building method that's easy for beginners to follow and create a really effective website.
By using pre coded blocks you can create almost any section of your site easily. Whether it's creating a paragraph, a heading, links, images or any other feature. You can simply select the block type and fill it in easily without a single bit of html code.

In conclusion this benefits beginners to WordPress massively by making the building easier, but it also benefits experienced developers due to the customization options that you don't get with other website builders.
– Better For SEO
WordPress has been designed with SEO in mind and continues to lead in the best design for SEO. This is because it's been built in such a way that google and other popular search engines can easily read the data on the pages.
It's also included a number of free plugins that you can use to improve your pages and posts SEO such as All In One SEO or Yoast SEO.
– More Free Features on WordPress
WordPress gives you thousands of free plugins you can use to improve your site or give it new features. This can include forms, data tables, ecommerce stores, booking systems, security and much more. In general, if you want a feature for your website there is usually a free plugin to suit you in the free WordPress plugin repository.
You have the choice to also buy premium plugins if they would benefit you with even more features or to level up your current service. Other website builders are limited to good free addons or plugins that you can use making websites look the same or have similar features. With WordPress being the number 1 website builder there is an abundance of plugins, tutorials and guides for every category. It also comes prebuilt with a blog that you can set up and start to post with to grow your audience by blogging.
– More Customization
One of the main benefits i personally find is the level of customization you get with WordPress. With experience in building with most major platforms I can easily say that WordPress allows you to customize your website the most. Not only is the standard editor robust and full of intuitive features, but you can install free page builder plugins such as elementor, wp bakery, gutenburg editor ect and fully customize every inch of your website.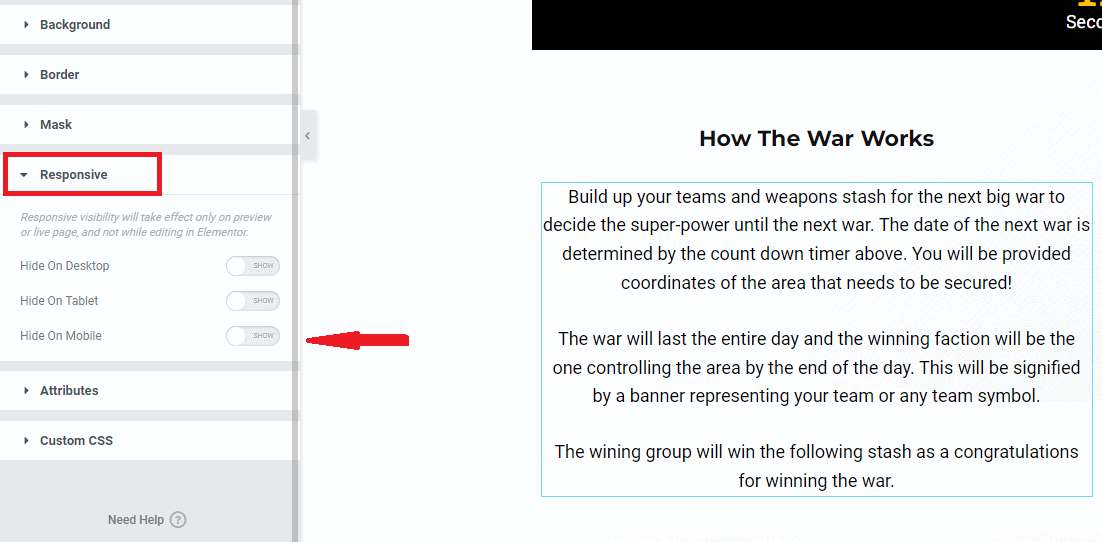 Getting a Domain to Host on WordPress
Firstly, and before we get into the WordPress hosting guide, we need to look at the domain as without one you can't host your website online. The URL will be the link to your website you built and needs to be linked, we will go through this shortly by connecting the name servers between the WP hosting and your domain.
– Choosing a Good Domain Name
There are millions of domains to choose from and its best to search using a trusted domain registrar. We always recommend using the following tips before purchasing your domain.
Does it relate to your niche or service?
Is the domain name short and memorable?
Does it have to many numbers or symbols?
Does it have the right ending for your audience? E.g. .com .org .co.uk ect.
Don't worry if your preferred domain name is taken, underneath you will find a number of similar domain names for you to choose from, or simply search again to find another.
– Using Expired Domains
Another option is to research the domains using paid services such as Ahrefs or Semrush. You can also use completely free tools such as the SeekaHost Expired domain checker.
Expired domains hold some authority with search engines depending on their past, meaning that you can give your website a boost with rankings by finding a higher-ranking expired domain to re-use as your own. You can also use expired domains to build effective Private Blog Networks, otherwise known as PBN's. Private Blog Network hosting is similar to WordPress hosting but more focused on keeping the secrecy of each individual website, and making it appear as a network that isn't controlled by 1 entity.

– How To Register Your Domain
Registering your domain is easy and only takes a few minutes, the longest part is finding the name that you want. Once that's done it's a simple case of following the purchase instructions and go to checkout with your domain. For a full tutorial please follow this guide.
Best WordPress Hosting Options
Now let's get down to the important bit, how to start hosting your WordPress site. There are a few options here and with so many packages on offer we will guide you through the best options for WordPress hosting.
– Paid WordPress Hosting
With paid WordPress hosting you get more features than free. For one site and with SeekaHost you can get this for as little as £1 per month for 1 website.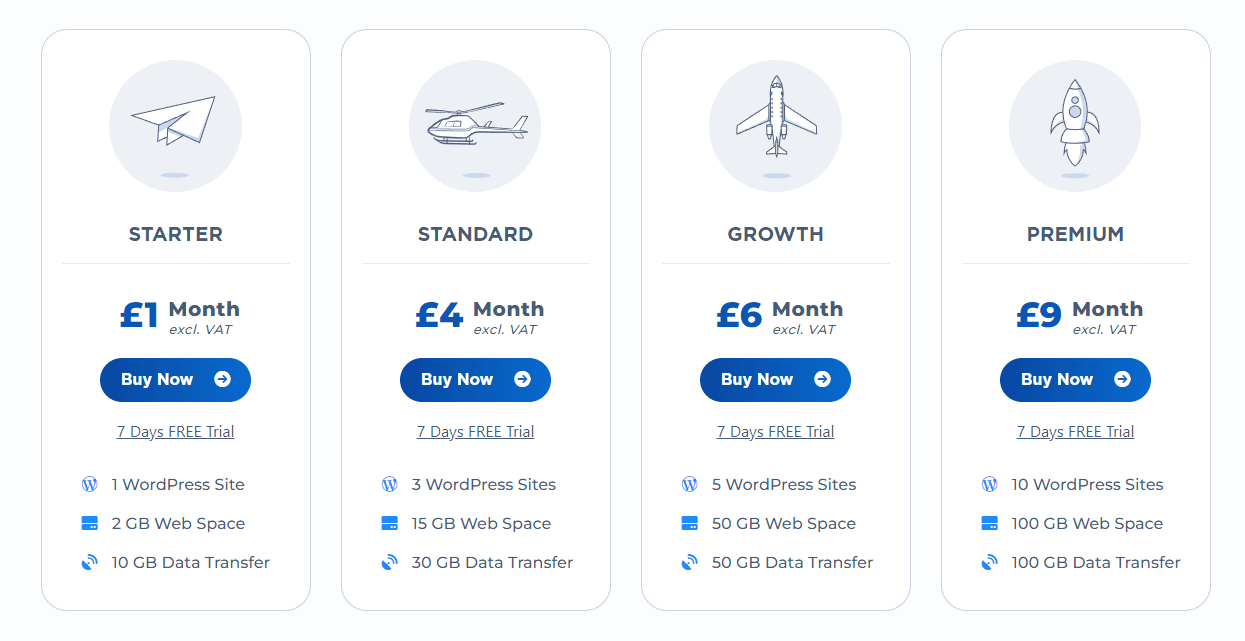 | | | | | |
| --- | --- | --- | --- | --- |
| WordPress Websites | 1 | 3 | 5 | 10 |
| Web Space | 2GB | 15GB | 50GB | 100GB |
| Data Transfer | 10GB | 30GB | 50GB | 100GB |
With paid WordPress hosting you don't only get the easy-to-use dashboard and reliable hosting meaning your website stays online. But you also get a free SSL certificate and free mailbox associated with your domain.
You also get more webspace and data transfer for your site. Depending on how many websites you're planning to host the cost also goes down the more you get, meaning that if you get the premium packages its less than £1 pm for each website you're hosting.
– Free WordPress Hosting
If you're building a personal website, a blog or just starting with WordPress and want a free WordPress hosting solution then you still get some great free features. With free WordPress hosting on SeekaHost you don't even need to leave any payment details. It's completely free and a great way for students to get online for free. Simply sign up and connect your domain with the nameservers.

Features with Free WordPress Hosting Packages:
500 MB Web Space
 3 GB Data Transfer
 No Ads on Your Site
 Free 1 Click WP Installer
 Free SSL Certificate
 1-Click SSL activation
 Free Migration
 Malware Scanning
 DDoS Protection
 Download Backup
Guide To Get Hosting Your WordPress Website
Now let's go through all the setup required to host your WordPress website after you buy the domain of your choice.
– Creating The WordPress Website & Connecting Your Domain
To make the connection from your domain we use the nameservers provided to us once you start the WordPress website from your dashboard. From here you can create your website and get the nameservers needed to connect your domain. Please be aware that if you register your domain with SeekaHost and also your WordPress hosting. You won't need to change the nameservers, these will be automatically set for you as the default nameservers.
Login to your SeekaHost dashboard or create a new account for free.

From your dashboard click on WordPress sites.

Click on "Create WordPress Site"

Now fill in your domain, your blog title (this can be changed at a later date), select the package or sign up for one and click on "Add WordPress Site".

Once activated on the next screen. Click the action button to see your nameservers.
If you have you are connecting a domain registered with SeekaHost.app with hosting from SeekaHost.app you can stop now and scroll down to the activating your SSL part of the guide. The nameservers will automatically be setup for you.


Now go to your domain and go to the management sections, if your domain is on SeekaHost then click the blue action button next to the domain.

On this page firstly unlock your domain and then make your way to the nameserver option.

If you are using a domain and hosting from SeekaHost you can leave the option as default and lock your domain again. If your domain is from another host, then choose "custom Nameservers" and copy the nameserver 1 and 1 into the top and bottom section. Then save the nameservers.

Once saved, make sure to lock your domain again for security and to make sure no more changes can be made unless it's unlocked by you.
– Activating Your SSL Certificate
Once you changed the custom nameservers or have used the default ones. We first suggest checking the leafdns on your WordPress site page. This will show you if the nameservers have now connected. Do this before activating your SSL certificate.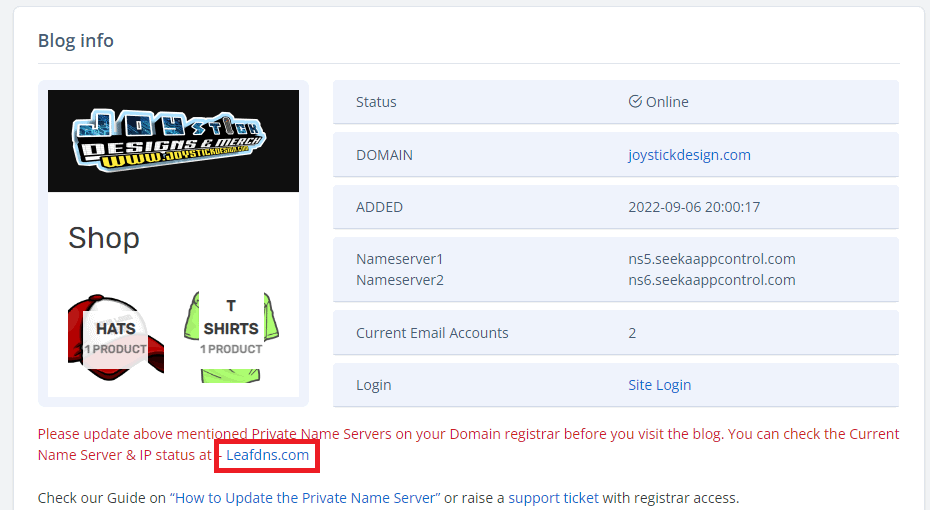 Now look to see that the nameserver are matching the ones you just imputed for the domain. They will say passed if its connected.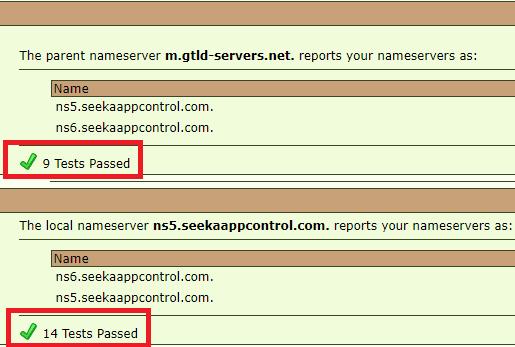 Once you have these checks passed. You can activate your free SSL certificate from your WordPress site page.

– Logging Into Your WordPress Dashboard
Now your online it's time to get editing. You can log into your dashboard (the back end of your website) you can click on the site login from your WordPress site page or type in your domain, and add /wp-admin/ at the end.
For example, if my domain is: www.mydomain.com I would type www.mydomain.com/wp-admin/
This will bring you to you back-end WordPress editor.
– Create Pages on WordPress
To start creating pages, locate the "page" tab on your dashboard. Hover over this and select "add new". This will bring up a new page that you can start editing. The top title will also be used as the page name. You can then continue adding blocks underneath and edit them accordingly.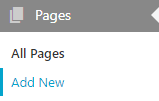 – Create Posts on WordPress Blog
From your WordPress dashboard, on the left-hand side locate the "post" section. Hover over it and select "add new" to add a new post. This will be displays on your blog page. As default your homepage displays your posts. However, you can change this form the settings to be its own page, then select a static page for your home page.
Once you have your new post up, much like a page the top title will also be the blog name, and you can add content such as paragraphs, images or any other block you get with pages. You caj also add featured images or better SEO with AIOSEO plugin or yoast SEO as well as title and meta descriptions.

– Connecting Your Site To Cloudflare
This is a great practise to use to secure your site, and speed it up by using the Cloudflare servers as a middleman to mitigate attacks. This will stop many DDos attacks as they try to launch and attack on a site and generally is a good practise to use. Plus, its free! Full Cloudflare guide here.

– Installing Themes
WordPress comes with hundreds or free themes for you to choose. They will change the appearance of your site, provide you with page templates or even provide some extra features depending on the theme. It's easy to get started and even swap from one theme to another.
– Using Plugins on Your Server
Plugins are a great way to create your website for different uses. It could be a learning platform, a booking system, a forum, shop or anything you can image. You can do this by download plugins from the huge list on the WordPress repository. Find out some of the best plugins you can get started with.
How Do I Host My Domain from Another Registrar?
It's very easy, following the process above in our guide. you can add custom nameservers to nay domain no matter where you have registered it. Find some guides below for adding your domain to our WordPress hosting.
Conclusion
Hope this WordPress hosting guide gave you a in-depth understating of how to get WordPress hosting and host your domains easily with 1-Click WP hosting we offer via SeekaHost.app **If you have any questions do get in touch with me or open a support ticket so our expert in domain hosting for WordPress will help you.