Free WordPress Hosting
Get started your blogging journey with world's best Free WordPress hosting packages that are tailored to help bloggers start their very first blog. You will get 500Mb space to create WP site using 1-Click WordPress installer.
What is Free WordPress Hosting Compared to Paid?
The free WP hosting plan is designed to give anyone the opportunity to get online with a self-hosted WP site. No credit card is required and you can simply sign up for the plan on this page to build your WordPress site. We offer most of the functions as with the paid plans but limited disk space and bandwidth. So this is ideal for anyone to test the waters, create a small WordPress blog, personal website or even a portfolio to showcase your work and talent.
Our paid WordPress hosting provides the ultimate disk space as you need to grow your website, however, the with free plan you can first start your site at a basic level. As the complexity and sized of your site grows, you will need a larger disk space and when that time comes you can decide to go for a paid WordPress hosting plan. Most of the free hosting users are students and first time WP site creators. So, if you are one of them, this free plan would perfectly suit your needs.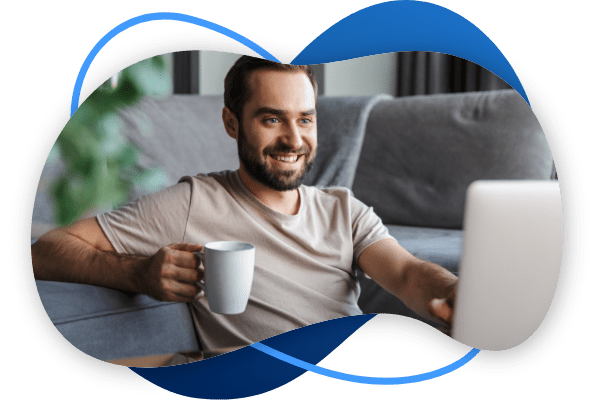 Easy WordPress Hosting
The free plan is suitable for bloggers who want to create a WordPress site for free with a few pages. Basically the web space is consumed by images, so if you use smaller images that are compressed, you will save space on your 500MB included. Thousands of bloggers from around the world have used the SeekaHost.app to host their sites easily with a domain name and hosting. We have some of the cheapest TLDs for anyone to get started.
Helped 200K+ Happy Bloggers Get Started For Free
Since launching the SeekaHost App we have been helping hundreds of thousands of top bloggers from all over the world. The free WP plan is especially for beginners to enter the blogging journey and since we launched in 2020 it's been used by over 200K users to create a site with all the freedom to have a self-hosted WP site. Inside the panel the SeekaHost University offers the fundamentals to help newbie bloggers with free tutorials and courses.
The free WordPress hosting plan is one of our many web hosting plans to help 100 million people get online with a self-hosted website. Many more options are on it's way and the SeekaHost.app is reaching new heights as the world's most used easy WP hosting control panel. The free hosting control panel gives you not only hosting but also easy domain registration and management, domain renewals and domain transfers as well as the multiple IP address hosting system for private blog network creators. When you sign up for the free plan you will get to use all these functions of the WordPress hosting control panel. Like 100% of ours users you will certainly like all the features and how easy it is to create a WordPress site using the free or paid plans.
Get Free WordPress Hosting Plan Today