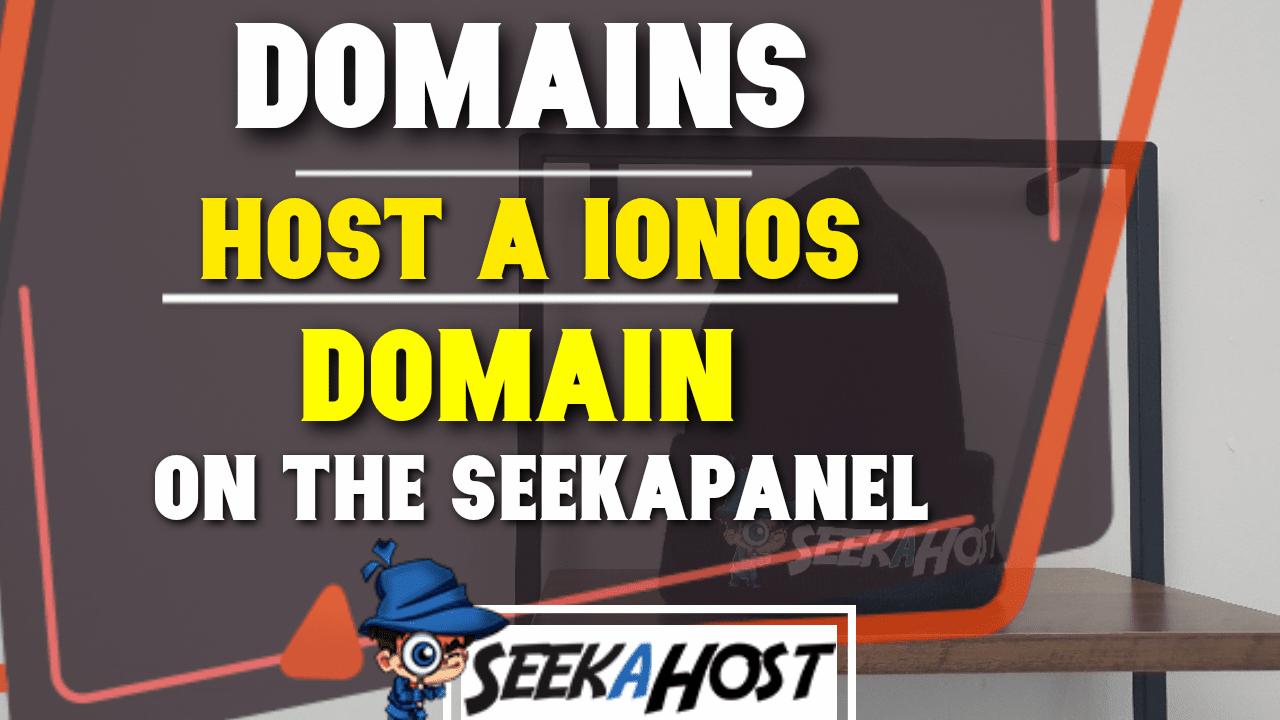 Ionos Domain Hosting Alternative With SeekaHost Using the SeekaPanel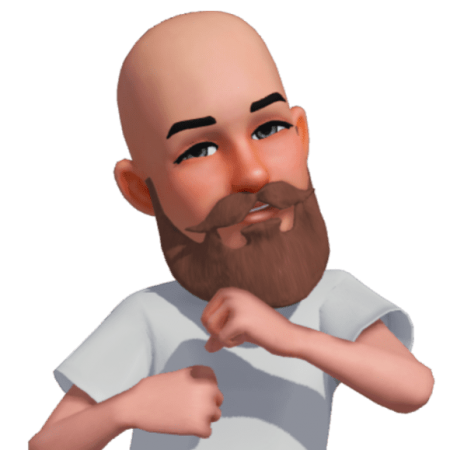 By James Flarakos | September 14, 2021
The best Ionos Domain Hosting Alternative with SeekaHost using the SeekaPanel for exceptional service and many free features.
Using SeekaHost hosting for your domain registered through Ionos can prove hugely beneficial for you. This is partly down to our customer service, great server maintenance and running, free email, free SSL and ability to use our management system no matter what your knowledge level is.

Best Ionos Domain Hosting Alternative With Free Features
At SeekaHost the prices are made clear and there are not dozens of extra charges for other fees. Simply put we want all our customers to get a premium service rather that a simple service with added benefits if you pay for other features.
Website Management
To get the best out of WordPress hosting we recommend hosting your Ionos Domain with the SeekaPanel. Due to our highly customised management system for your WordPress sites, PBN blogs and Domain you can easily manage multiple sites.
It has been designed for anyone to use by taking out unnecessary part and keeping the most important parts of what you need to build your site and manage your network. Whether you have 100 blogs or 1 website, you will find our system one of the easiest to navigate and create new or edit existing sites on.
Free SSL Certificate
As mentioned previously all will come with Free SSL Certificate, making your website more secure for payments and look much more professional. This will add the padlock and https at the start of your domain.
Free Business Email
Unlike many other hosting companies that will charge you either monthly or yearly for this service. On SeekaHost.app it comes as part of any WordPress hosting site. This means you can easily (within 1 min) create an email associated with your domain and start using it for your business or website. Not only does this look much more professional for your website but also looks better on reply emails from admin emails, and any other form of contact for visitor of your site.
Google Analytics and Clicky Analytics Integration
An amazing Feature that again hold no charge, is the Integration of analytics on your website. Not only is this free but comes with a great tutorial that shows you how to do it very quickly and clearly.
How to Host an Ionos Domain with SeekaHost Written Guide
Start of by creating the WordPress site first on the SeekaHost Portal.
You can do this by selecting WordPress Sites from your main Dashboard.


Click the Create WordPress Site option on the top right of your WordPress list screen.

On this screen fill in your Domain you have hosted with Ionos, with out the "www."
Then enter in the Blog Title, and finally pick the hosting package and press Add WordPress Site.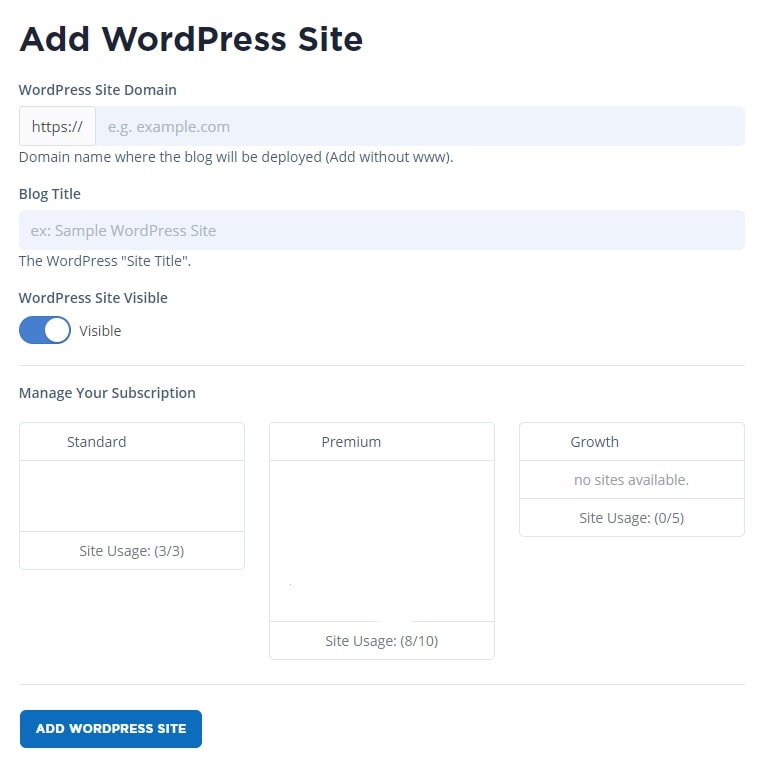 Select the action button tot he right of the domain once its connected.

You can now find the Nameservers on this page you will need to input into your Ionos domain.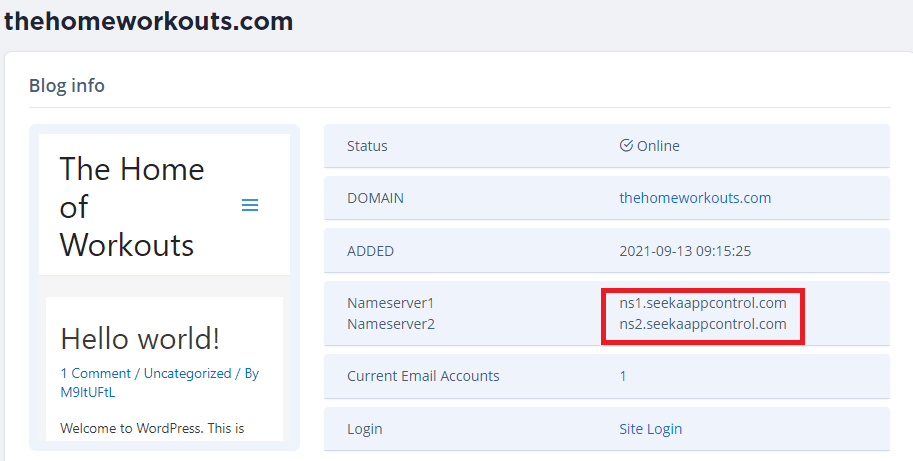 Log into your Ionos account and click on Manage Domain.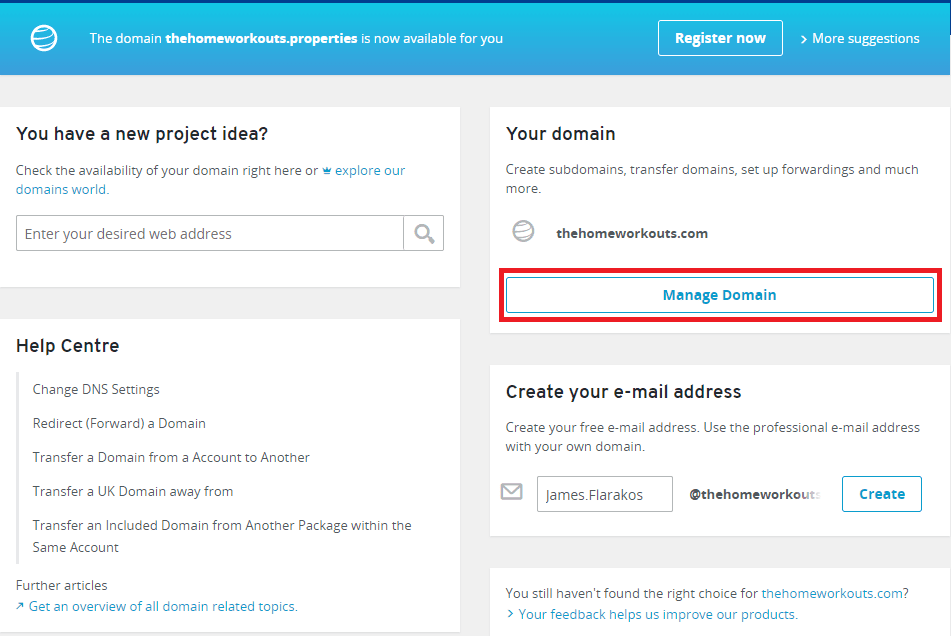 Now select the Adjust nameservers option. Yours will likely say "no destination" above it, if its not connected to a website yet.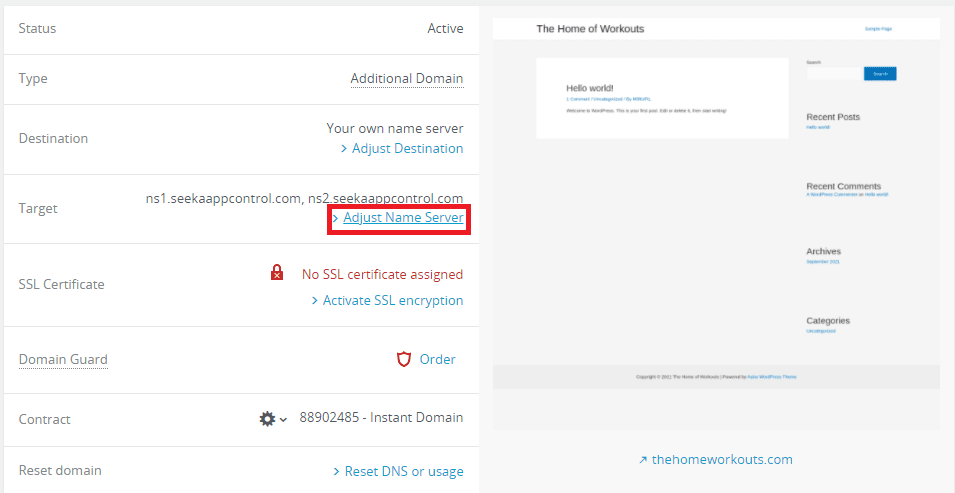 Choose Custom Nameservers and then paste the nameservers you got from SeekaHost when creating the WordPress site with your domain.
Make sure that ns1 goes in the nameserver 1 space and your ns2 goes in the nameserver 2 space. Then press Save.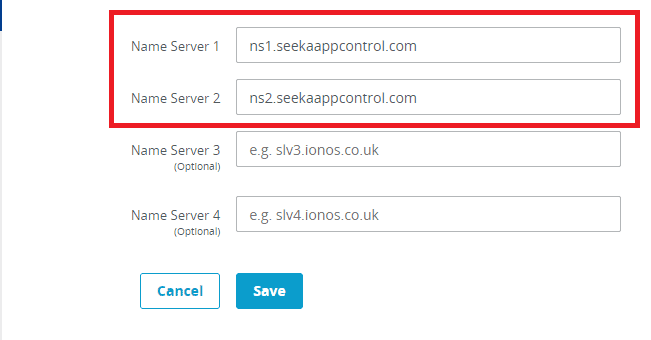 Head back to seekahost.app and you have now connected your Ionos domain to SeekaHost hosting.
Simply wait untill the nameservers have propagated. (You can check this by pressing leafdns and checking the nameservers are the ones you have input.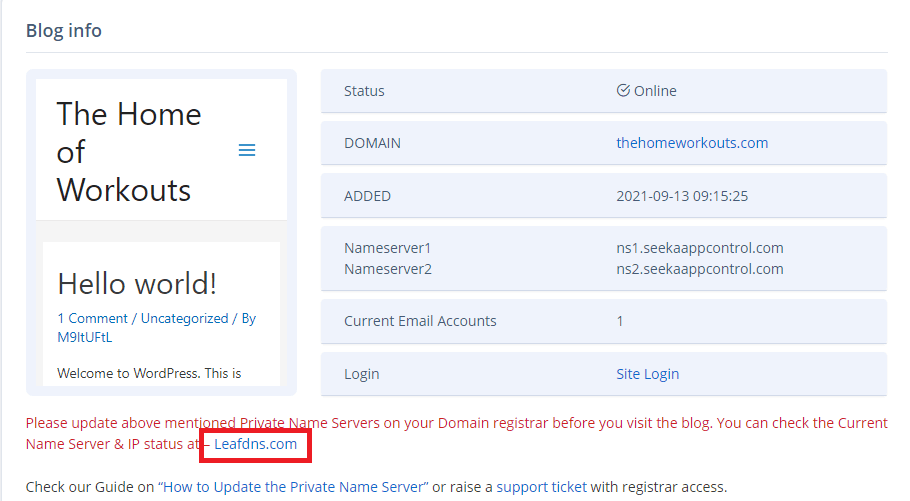 Once matching tot he ones you have just changed them too, select SSL on the right hand site of the page and enable it for Https rather than Http. Feel free to log on, and start editing your website or blog.

How to Host an Ionos Domain with SeekaHost Video Guide
Conclusion
Its is best going forward as you grow to choose the best option with the best features. This is why we pride our self's on being the Best Ionos Domain Hosting Alternative for WordPress hosting or PBN blogs. Not only this we some of the best priced domain registration currently providing a cheap.com domain for as little as £4.49.
Meaning that if you havent yet got your domain you can easily get one with SeekaHost and host it there within minutes. Our fast and reliable service will keep your worried about the important stuff like how to grow your website or blog rather than stressing about management of your sites or possible problems with the hosting which you might experience with other hosting providers.