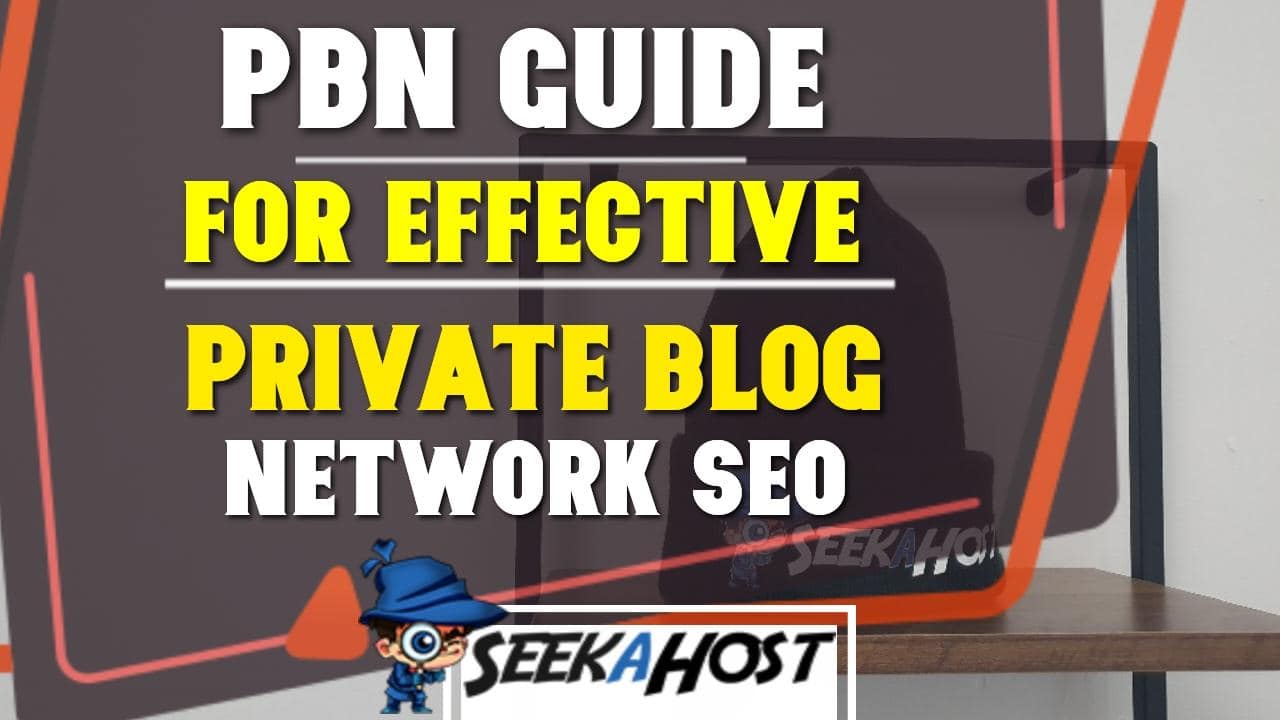 PBN Guide To Do Private Blog Network SEO Effectively in 2022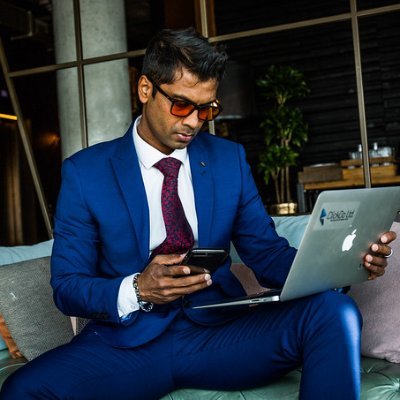 By Fernando | December 17, 2021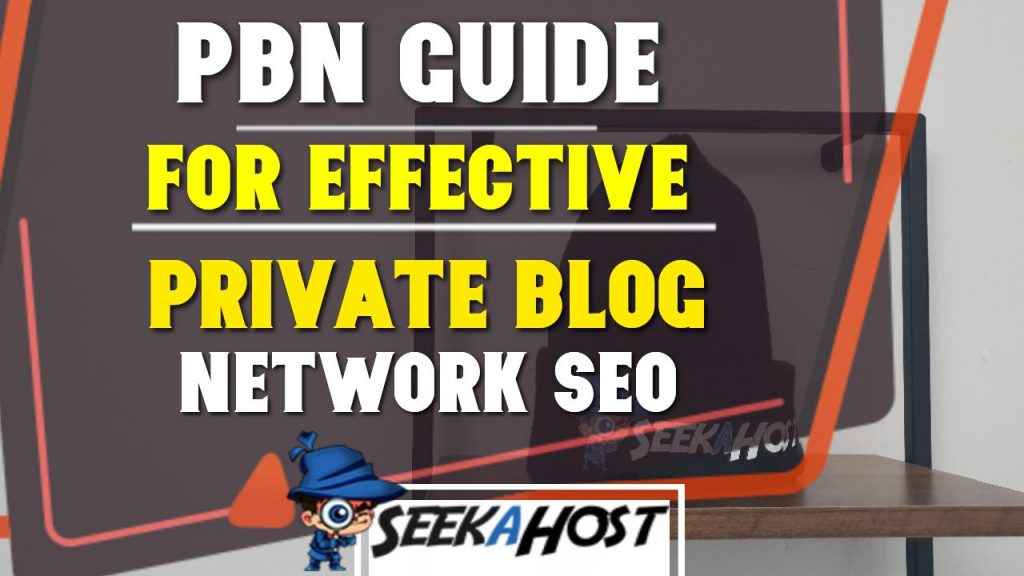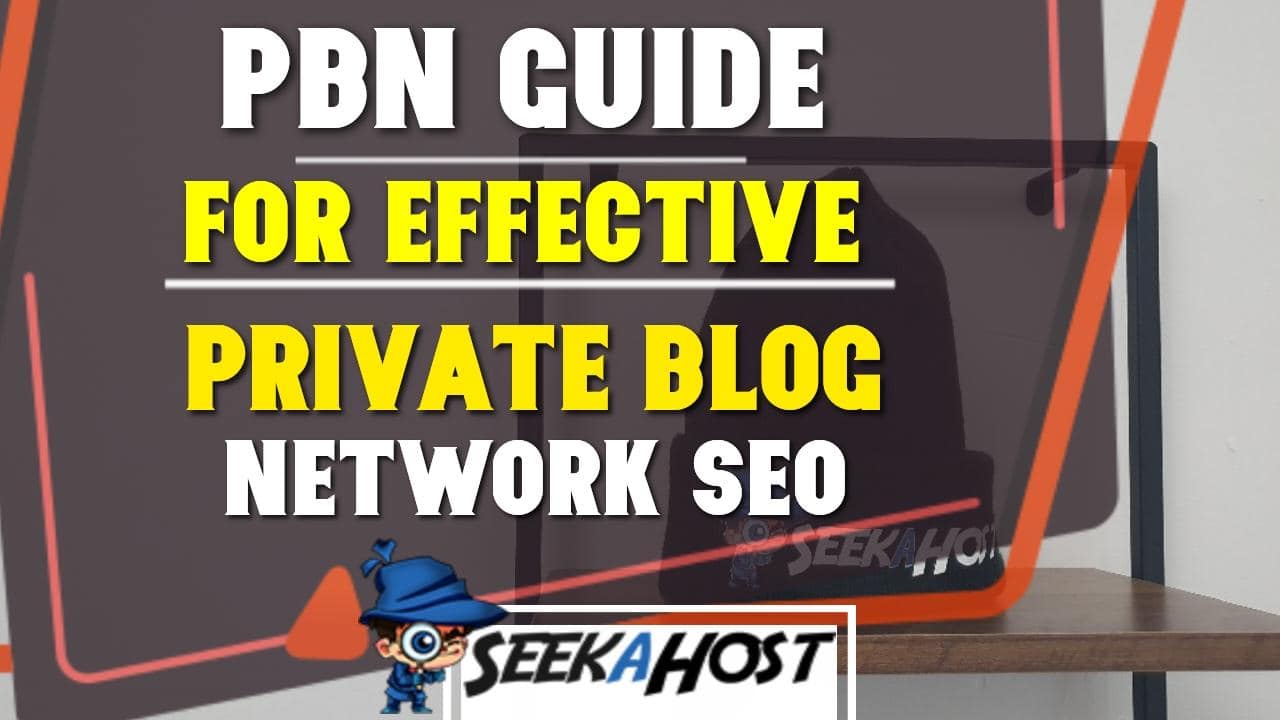 PBN or Private Blog Network refer to a collection of several sites belonging to the same owner and used primarily for transferring the SEO juice or building authority for a specific site(s).
When done ethically and carefully the PBN SEO can go a long way in enhancing the reputation of targeted money sites in very little time and with fewer efforts.
This PBN guide will explain step by step instructions and best practices to use PBN ethically and wisely.
PBN Guide 2022
How to buy the best PBN domains?
The professional PBN owners start with buying an expired domain with good authority which saves lots of time and effort while also taking the guesswork out of the initial process.
The Process: As the prices of domains have been reduced to very low levels, many people buy multiple domain names for future plans but not all of them are materialized. So, they don't renew the redundant domain names once they exceed the validity period. PBN owners buy these expired domain names at a reasonable price which generally hovers between $8 and $20.
The Benefits: Expired domains have more link authority when compared to newly purchased domains. They have been in use for several years and have also built an impressive domain authority.
What to look for: The domains should be indexed by Google ideally (however it may not if it was expired and dropped a long time ago), and possess a decent Domain Authority and Page Authority. Also, a clean history is absolutely necessary.
Ideal Features of a good PBN domain name
20+ DA
Mainstream TLDs like .com, .org or .net (.ca, .com.au, etc. are also fine but avoid the strange ones like .tk, etc.)
At least 10-15 referring domains
No spammy sounding URLs- at least for top pages
No hacking attack history
No Spammy Backlinks
The benefits of buying existing websites for PBN
As a legal owner of the domain and website the PBN admins enjoy complete control over the content, links and anchor text. It allows them to fully optimize these key elements for achieving the desired results. You can add contextual links to your/your clients' URL edit the anchor text accordingly and also modify the content to make it more relevant to the inserted links/anchor text. However, it's best you create a new site and pump fresh content on it if you can afford to do so. And that way you can change the content structure of the blog site you will create on the expired domain.
Read the guide on how to build a private blog network. So you understand how it's done from the point of getting a good expired domain. 
What to consider while purchasing expired domains?
The domain age is among the ranking factors that Google considers while determining SERP's position of a site. It allows expired domains to have more link juice when compared to the new domain name.
Along with the age, the backlink profile is another Google ranking factor and in fact, it has more weight than domain age. During the course of time, the expired domain name should have achieved an impressive number of backlinks which offers a readymade SEO benefit to your brand in the digital world.
There are many things to consider while assessing the backlink profile of a domain. Unlike yesteryears, it is not just the volume that matters. You need to be equally careful about value too. Then there are many other things to keep in mind. Like relevance, authority and history of linking websites. We will explore these topics contextually as we move forward with this post.
How to avoid being cheated when buying expired domains?
You can easily buy expired domains at reasonable rates but before that, you need some research to ensure that you purchase the best-expired domains that are relevant to your niche and objectives.
While some part of the research depends upon your own skills, there are many sources that make things lot easier and streamlined for you:
Instead of just being impressed by the quick statistics, also ensure that the original owners used ethical tactics to achieve those stats. Many high DA domains might have been used for spamming purposes in the past. Several of them could have resorted to Black Hat SEO for quickly achieving those impressive stats. Such domains are generally sold after they have satisfied the vested interests of spammers or other malicious entities. By buying such domains you actually buy bad reputation and legal troubles.
You can watch the below videos to learn how to evaluate an expired domain before buying.
Expired Domains Buying Tips: How to evaluate expired domains before buying then at www.SeekaHost.app
Pro Tips
When you register on a reputed site of expired domains you can check a comprehensive list of those domains and also optimize the view with the help of advanced sorting, filtering and other tools to set your preferences so that can quickly search and pick what you exactly need.
Generally it is advisable to go for sites with 20+ DA and 25+ PA with over 20 backlinks and 10 referring domains. This is not always possible and there could be domains with just lower DA but few high quality backlinks. So you will have to decide on such case.
 One challenge for many people is how to check the history of a website- we mean, the history beyond just statistics. For that you can open Wayback Machine which archives the pages of defunct sites. Likewise you can go to Majestic SEO, ahrefs and other powerful tools to assess the backlink profile.
You don't have to go through all the backlinks but just review only top 8-10 of them to get a quick overview of backlink health. Invest a keen attention on homepage profile of the site to see if there's something chary or it looks genuine. Also for more aged domains make it a point to check their initial journey as well.
How to minimize footprints of your PBN sites?
As a PBN owner, one of your primary objectives should be to minimize the footprints. Your domain's IP address is one of them. If all your domains are having the same IP the Google's intelligence system may get alerted and start tracking your backlinks. So, ensure that each of your domains should have a different IP address.
This needs a bit more explanation. IP Addresses looks like this AAA.BBB.CCC.DDD. You need different CCC for different domains.
Examples of IP Address
Poor IP address with same C block
50.17.109.221
50.14.109.147
50.15.109.226
Good IP addresses for PBN domains (with unique C block)
50.17.102.221
50.14.148.147
50.15.156.226 
Read the guide about what is an IP Address and the different types so you know everything about IP addresses and what to use.
Why do you need unique IP addresses for PBN sites?
PBN owners generally interlink between multiple sites as a part of their link strategy. With advanced technology, Google can trace the IP address of both the URLs- the linking domain and the referred domain. If they share the same IP it makes things look suspicious and Google will start tracking your site. With its advanced technology, Google eventually discovers your PBN and penalize all your sites. 
How to buy PBN hosting?
Make sure that the PBN hosting provider offers you reliable services. There are many providers in the market and SeekaHost is by far the best in the market.
Being a trusted provider of expired domains and PBN hosting, SeekaHost possesses rich practical experience as well as practically valuable tactics to avoid any SEO/Authority damage to their PBN hosting clients.
SeekaHost has strictly enforced different rules and restrictions key safeguard your PBN security. At the same time, they carefully select the servers to host different individual websites of a PBN to ensure maximum security and best performance.
When you start your PBN journey you need to install WordPress on multiple sites. To make things easier for you SeekaHost offers 1 click WordPress installation through an easy interface and intuitive process where you can build your own site. 
Calculate ROI potential of your PBN
Carefully think about the ROI potential of your PBN to ensure that you are able to get good profits after investing in the initial phase. Be accurate with your figures in terms of expenses and income to transform your PBN into a profitable entity.
For instance, you have 10 domains worth $1500 total with an average domain authority of 20.
Try linking multiple money sites to your PBN to increase its revenue capacity.
Now consider that your PBN has a single money site, thus you have only a single source of income. It has its own set of pros and cons. You have to spend fewer efforts and less time which leaves you with more time to spend on productive tasks. However, it may decrease your income. To avoid that carefully negotiate the deliverables and focus on providing higher outcomes at a higher rate. One more thing to consider are that it creates a single dependency which could be risky.
The outbound link profile is another key element in the business PBN. Make sure to avoid multiple outbound links to money sites that don't share anything in common. Try finding the sites that have at least some elements in common (like niche, country etc.
If more than half-sites in your entire PBN are money sites it could be a risky proposition.
Not every competitor believes in healthy competition. Some more impulsive ones may use unhealthy means to outpace you- like harming your reputation or Making complaints to Google against you. They could lay their hands on your PBN and eventually discover different money sites that your network links to.
Once Google discovers your PBN and the money sites it links to either through its intelligence system of acting on the complaints/information from outside sources, the internet giant will not hesitate to take strict action against your site. 
How to earn better while playing safe?
Two easy methods to link to a higher volume of money sites without inflating the risk element are
Niche relevant websites only: If your PBN is having different websites in the same niche and your money sites are also in a similar niche, it gives a natural look to the whole thing. It seems as if the same sites are contextually linking to money sites as they share the same niche. Same site linking to many domains belonging to its niche seems quite natural. Single money site getting many links from same set of sites in its niches doesn't raise any questions either. All you have to do is to use the links wisely and optimize the content contextually.
Another way to minimize risk is to use high authority informative site pages (like Wikipedia or stack overflow) in the same niche in your content.
Reduce risks by limiting discoverability of your PBN: It is generally considered ideal that 10 different PBN sites are linked to 1 money site as it looks natural and shouldn't raise any suspicions. However, the same PBN site sending 10 links to 2-3 money sites looks spammy.
How to buy the best PBN themes?
Use professional themes with minimalist looks that don't need any complex creative inputs. Ensure that they supports legibility and offers a retina-
Friendly experience to readers. Templates with too many bells and whistles come at a higher price tag which can inflate your overall budget considering the fact that you aren't just dealing with 1 or 2 sites but a network of several websites. At the same time working with so many templates is difficult and consumes lots of time thus diverting you from your main job- marketing your PBN services. Also, avoid buying the same themes for the entire network of sites. Instead buy unique PBN themes for each website to avoid the element of similarity among different sites. 
How to buy the best WordPress plugins for PBN?
Another area that needs some consideration is buying plugins for your PBN sites. Using the same plugins for different sites of PBN may leave footprints in HTML codes that can cause suspicion. Plugins Picker is a smart tool that enables you to easily randomize between trending themes and customize their functionalise like SEO plugins, contact forms, sitemaps etc. 
PBN backlinks tips
Many people link their money site with several PBN sites at once which isn't a smart thing to do. You should tentatively check things, monitor the outcomes and move forward steadily to minimize the risks. Start by testing the PBN. Test each domain separately and give it around a week to see the outcomes before you move forward with another. Sure, it does consume some time but this strategy saves your PBN from many future risks like deindexing, penalties, etc.
Avoid overconfidence, even if you have done thorough homework on each site of your PBN. While Ahrefs, Majestic and other tools enable you to conduct a deep backlink analysis, Google's technology is far more advanced. Plus, they have a dedicated team of topmost cream of talent to do manual link assessment when needed. So, it is always best to research deeply and acts cautiously so that you should never go off the guard.
Look for an external website related to your niche (outside your PBN/money sites)
Pick a keyword on which that external site is ranking on the second or third page
Avoid having multiple articles linking back to your money site as it obviously looks suspicious. It is advisable that only single or at the most two articles should link back to your money site to maintain a natural look. Using many articles for linking to your money site creates suspicion and points to some hidden agenda which gives a suspicious look to the things.
Also create around 3-4 other contextual links to external sites with high authority and genuine information. This strategy tells Google that the article is not written with the sole purpose of transferring SEO juice but to educate the readers. It also shows that you have done your research through reliable sources thus establishing the integrity of your content. 
Conclusion
PBN is one of the highly popular ways of increasing domain authority and getting a better SEO profile for any website(s). That said, it is a method that needs lots of research and continuous tinkering to discourage discoverability and optimize the results.
New PBN users often find it difficult to find reliable information sources on PBN that include all the key PBN FAQs. In this guide, we presented a number of PBN tips and tricks to maximize returns and minimize risks.
We don't claim it as Atom PBN encyclopaedia, but we have packed as much information as possible to help you build a private blog network and turn it into an ethical, profit-making venture using organic practices.
We believe that the readers will utilize the information in good faith to build PBN that not only supports their businesses but also transfers value to the readers and follows ethical guidelines.