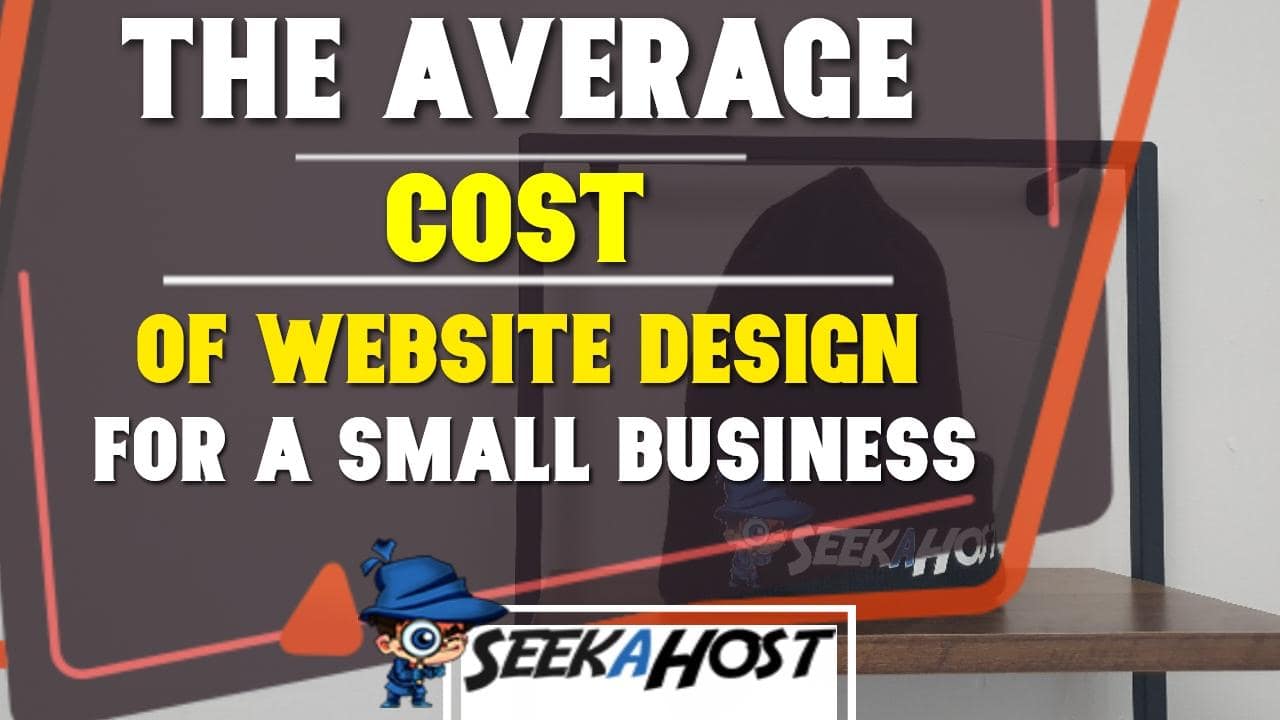 What is the Average Cost of Website Design for Small Business?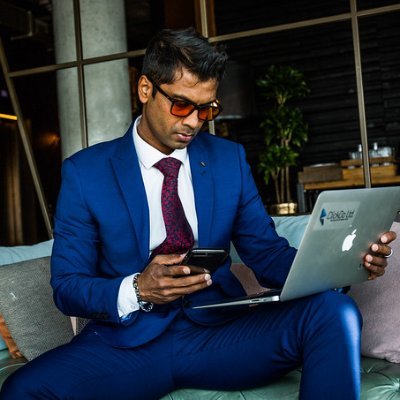 By Fernando | January 4, 2022
If you own a business in the 21st century, you need a website.
I hear you say—but Fernando; I don't sell goods online, why should I invest in one?
Good question but very simplistic approach.
You see, an online store or ecommerce as it is commonly known is just one type of website.
Most brick and mortar businesses do not indulge in ecommerce. What they do need, however, is the ability to broadcast information.
You need to reach out to clients in your vicinity and announce your presence. There is no better way to do that than through a website built by SeekaHost.app.
Moreover, you get to describe what services you offer, what you specialise in, and even a price list if you want.
Through a blog hosted on the site, you can offer suggestions and tips. With a contact form, you can build an email list. Using personalized emails, you can offer discounts. The possibilities are endless.
How does one set up a website?
You are probably new at this and do not own a site as yet.
I own several sites and also a web hosting and design business. I have worked in web design, hosting and SEO for almost a decade and know nearly everything there is to know about it.
Let me guide you through every little detail.
Few elementary facts about website design
A website is actually a folder (collection of files) hosted on a server. In fact, most sites are quite small – no more than 50 MB.

Fo

r most websites

, it is meaningless to buy a server with thousands of pounds and employ

staff

to look after it.

It is cheaper to buy web hosting – shared server space in simple language. You rent space for £2 – £5 per month depending on how much resource (hard disk space etc) you require.

You also need someone to build a website. A website has pages – Home, Contact, Services, About Us, Blog and more.

The website needs a domain name e.g. www.xyz.com. The domain needs to be registered and there is an annual fee.

The site needs to be HTTPS (otherwise known as SSL encryption). For a layperson, there is no difference between the two. SSL also has an annual fee.
Therefore, you have to pay for:
Web hosting

Web development

SSL/HTTPS
What is web development?
Put simply, web development is website creation. Each site runs on three kinds of code – HTML, CSS and JavaScript.
Every website is slightly different, though most share similar features. Usually, developers do not build a site from scratch but use platforms – WordPress, Wix, Weebly, Jimdo, etc.
These platforms already contain readymade code. The developer alters the general setup here and there, designs pages and layout, and adds images.
You could of course do it yourself. There are a plethora of blogs, YouTube videos and tutorials that tutor website development. But it would take time to understand the concept and build a site.
How much does it cost?
The cost entirely depends on the complexity of the design.
The average cost of a web developer in the UK ranges between £25 – £50 per hour. Most would charge at least £300 to build a site.
Other costs include
Hosting – £5 per month.

SSL – £170 annually.

Domain name registration – £20 annually.
If you buy in bits and pieces, you end up spending at least £500 or more. A custom site cost well over £2000.
You have to add the cost of content writers to the tally since a site cannot be empty. A web developer does not write content (the text you read on a site).
Looking for dependable content writers to fill in the text boxes and a few pages of the blog is a huge hassle that far surpasses site creation. Since you have little idea, they would take you for a ride and supply below par material.
But that is not the only concern.
The biggest problem most businesses face is finding a reliable web developer.
You have to hunt for hours on Upwork or Toptal, send emails, interview them by Skype, tell them what to design, review their work.
What if the site that seemingly is fine does not respond to SEO and ends up on page fifty of Google search?
Do you see the problem?
Trust me, there are thousands of developers out there who are utterly unscrupulous and do not adhere to any set of best practices.
They are experts in slapping together some code, building a few pages using a website editor and handing it over to you with gibberish about adding meta descriptions and alt-text.
After spending hundreds of pounds, you end up with nothing.
SeekaHost Small Business Website Design Package
No need to become crestfallen.
At SeekaHost.app we have seen hundreds of small business owners taken for a ride and come up with the perfect solution.
We offer an end to end package that is all-inclusive:
Web hosting

Website development

Domain name

SSL/HTTPS
Of course, your site cannot be empty. So we also provide preliminary content.
All of this at less than one-third the cost you would have paid!
$197
Basic Theme Customization

5 Pages of Content

Search Engine Optimisation

1st Year of Web Hosting

Custom Domain Name

Custom Email Address

SSL Certificate

Logo Design
$397
Advanced Theme Customization
10 Pages of Content
Search Engine Optimisation
1st Year of Web Hosting
Custom Domain Name
Custom Email Address
SSL Certificate
Logo Design
$997
Bespoke Website Design
20 Pages of Content
Search Engine Optimisation
1st Year of Web Hosting
Custom Domain Name
Custom Email Address
SSL Certificate
Logo Design
What are the advantages of working with us?
Create a login ID, and you can find everything in one place – SeekaPanel. From here, you control everything or reach out to our technical team for guidance.

Buy site registration, hosting, SSL, managed WordPress hosting packages, website design packages with a single click.

Easy access to custom websites, superior themes, and page layouts that are perfect.

Ease of SEO. SEO means search engine optimisation and is essential if your site has to rank high on Google. Our SEO experts nurture your site as it rises in search ranking.

You save time, money and energy. As a business owner, you have enough on your plate already. The last thing you need to do is learn how to design a business website. We take care of it through a single window.

When you have time, visit our knowledge base – SeekaHost blog and university. We share the best tips on how to leverage the digital economy for greater profit.

24×7 help should you run into any problem. We are your partners and take our commitment seriously. I have been an entrepreneur several times over and know that it's nice if someone has your back.
What happens after you sign up for site design?
First, you have to purchase a site design package from the control panel.

After that, our highly experienced web design team

will

get in touch with you. They would ask to be briefed on the nature of your business and the type of site you want for it.

A few samples would help you understand the design. You may also supply images of your business. It makes a lot of sense and introduces you and your employees to the site visitors.

With the details of your business, the team would set up a bespoke site that is contemporary and highly optimised for SEO.

If you would like any minor alterations, they would be completed as soon as possible.

Overall, the process can take 1-2 weeks.
Together we can do more…
By building on each other's synergies, we can achieve more than we can individually.
The digital economy offers wonderful opportunities. We can reach out to thousands of customers and diversify into new areas and operations.
We at SeekaHost look forward to being a participant on your journey to success. Go ahead and call us or log into SeekaHost.app.