World's Best
Managed WordPress Hosting

Services
(Everything You Need To Easily Host WordPress Sites & Get Managed)
SeekaHost provides the world's most used CMS WordPress a easy solution to host domains and create websites. Start using the SeekaPanel and experience the  managed WP hosting.
Managed WordPress hosting helps your focus on your business and grow fast!
You Get These Managed WP Features
All that you need from a world class WP services provider.
Fast 1-Click WP Setup
Integrated 1-Click Installers enable domain registration and WordPress installation in just 60 seconds. Inside the premium control panel, you can quickly add a site and host it with affordable SeekaHost managed WordPress Hosting Packages with one click.
Instant Domain Registration
Within the SeekaPanel you can easily search and register a domain or transfer a domain from another host with just a few clicks in less than a minute. And you never have to leave your dashboard and flick between different accounts or pages, it can all be completed in the SeekaPanel.
Automated Website Backups
Taking regular backups of a WordPress site is vital to keep the data safe. With the managed WP hosting this will be taken care of by the SeekaHost team and SeekaPanel users have a 1-click backup option to take backups at any time offering the most effective solution.
Integrated Website Data Trackers
Within the SeekaPanel Google Analytics and Clicky can be linked with a domain to track and analyse live website traffic. Simply add the tracking code on the respective website in the blog header section and view all website stats within the SeekaPanel with no hassle.
Host Sites With Multiple IPs
Find the most affordable WordPress blog hosting packages inside the SeekaPanel with 1-click installers and utilize multiple location servers that give you a wide range of unique IPs to securely host tens or hundreds of websites in a single interface with SeekaHost's incredible features that save your time.
24/7 Live Tech Support
The managed WordPress hosting with SeekaHost includes instant support around the clock to guarantee the highest level of responsiveness through the live chat & the ticketing system available 7 days a week and 24 hours a day within the SeekaPanel to ensure 99.9% uptime without disruptions.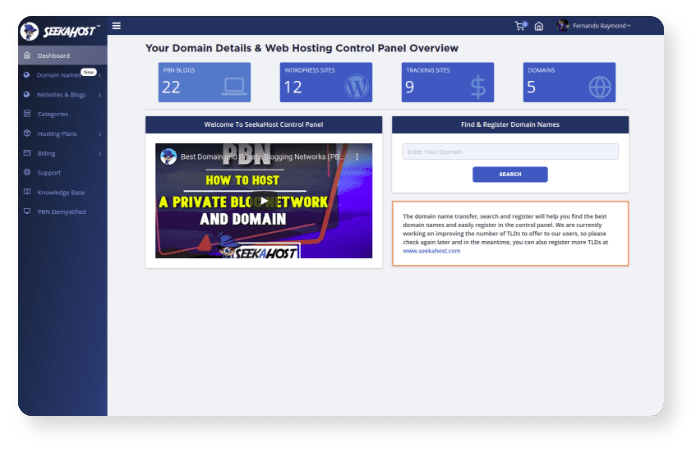 All-In-One Dashboard
The SeekaPanel's all-in-one dashboard provides everything with quick and easy access to get online with a WP website. With one click users can register domains, add websites, and purchase web hosting. Users can upgrade, downgrade, or cancel hosting plans, take backups, setup emails and monitor live website traffic with the integrated site tracker function.
The dashboard also gives users direct access to the knowledgebase as well as the SeekaHost University marketing courses.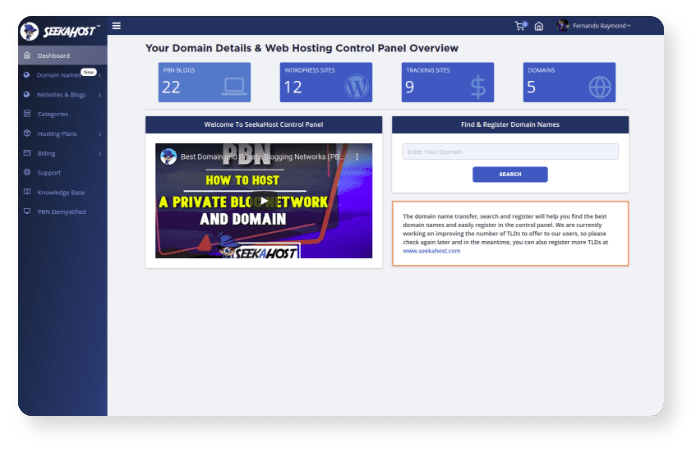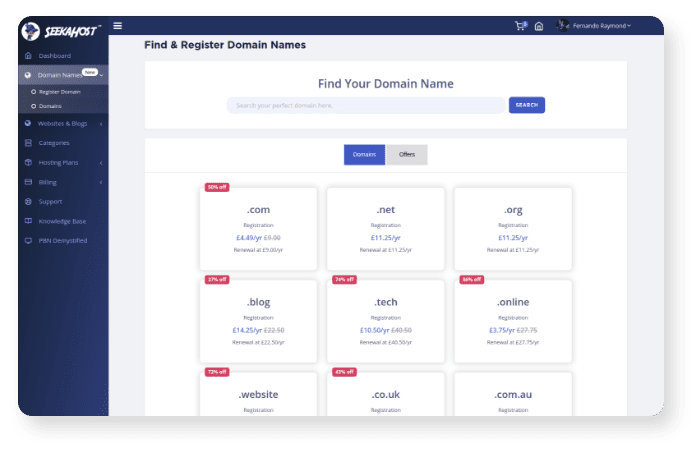 Fast Domain Registration
With the 1-Click Domain Registration features inside the SeekaPanel dashboard users can find their dream domain with one click and purchase it within 60 seconds at the lowest prices starting from $5.99. Users can then install WordPress on a domain and get online in less than 4 minutes with their WordPress website being live.
This is the world's most innovative WordPress hosting technology and has been tested at the SeekaHost labs for over 5 years before being released to the market.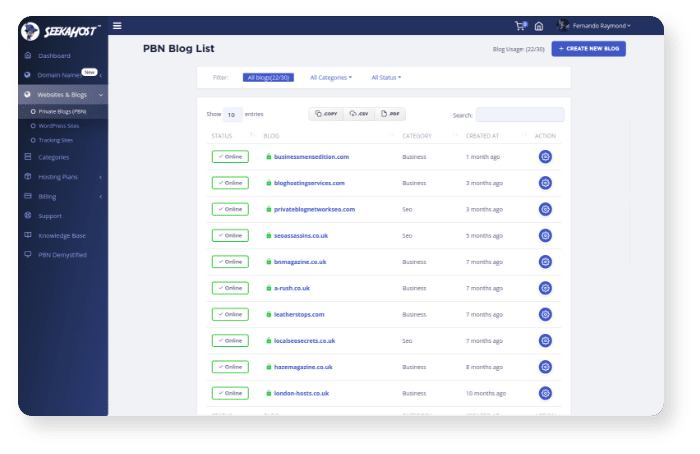 Easy WP Management
WordPress is the most popular CMS to build websites and with SeekaHost's managed WP hosting users experience the easiest and smoothest management of their websites within the SeekaPanel customized with the most intuitive interface. Test the new control panel with a 7-day free trial to discover how quick and simple it is to use to manage all your WordPress sites.
If you choose the managed WP hosting plan then many aspects will be taken care of by the SeekaHost team such as regular automated site backups, WordPress updates and more to minimise the time you spend on managing your websites.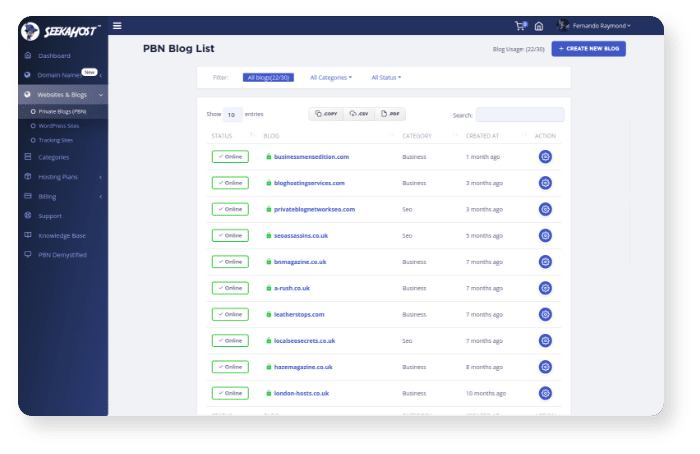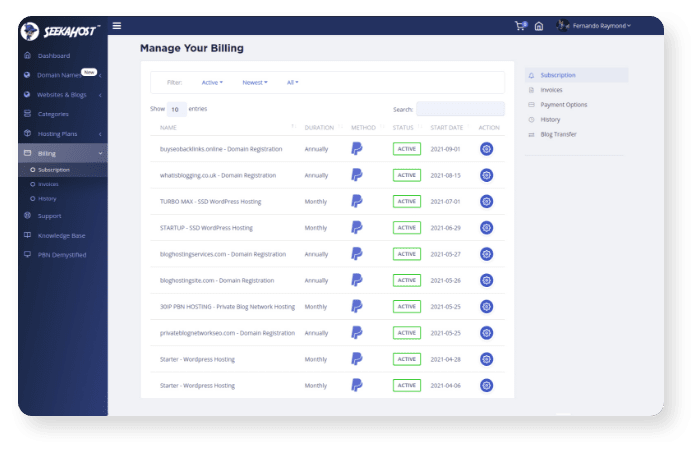 Effective Cost Management
The SeekaPanel provides simple and fast access to all hosting plans and subscriptions of users. With one click customers can purchase, cancel, upgrade or downgrade hosting plans whenever they desire.
SeekaHost's hosting plans can be changed flexibly and customers are not charged with additional fees such as activation or administration fees. WordPress hosting plans start from $1 per month and are the most competitive plans in the market.