ae Domain Registration: Get Cheap .ae domains
Looking for the cheapest .ae domain name registration services?
You may have noticed that the .ae domain is becoming more popular but is more expensive than other more common domain extensions such as .com or .net for example.
At SeekaHost we always try to give our customers the best value for money. That's why we are currently offering the .ae domain name for a competitive £37.50!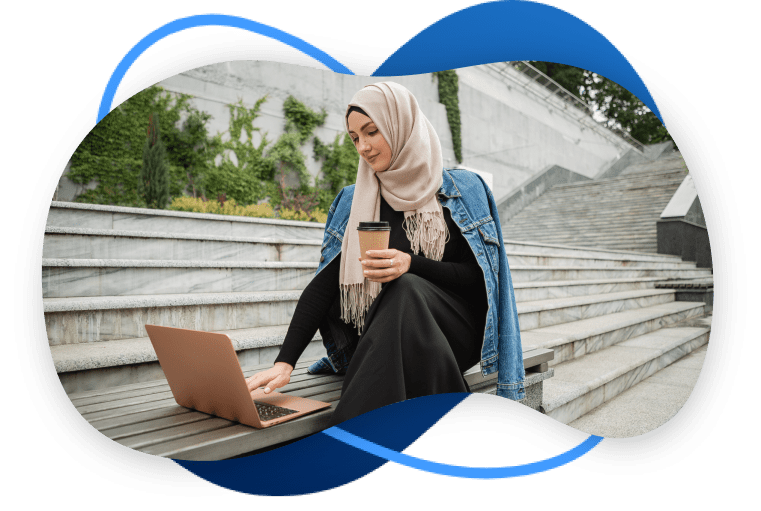 So, you may be wondering what determines the cost of a domain extension?
Domain name registrars like SeekaHost reserve domains that their customers want to purchase through a domain name registry, which controls top-level domains (TLDs). Nominet and VeriSign are established domain name registries that charge registrars per domain name.
The main factors affecting the domain extension price is support cost as certain domain extension registrations may require special support or configuration before they can be purchased.
The wholesale prices of domain extensions are negotiated between ICANN (Internet Corporation for Assigned Names) and the domain registry and is also affected by the popularity of a domain name extension as well as its demand.
Why register with SeekaHost

Domain Protection
Domains are protected with added security restrictions which prevent changing the domain details without your permission.

Domain Email
You can easily get a domain name based custom email address with just few clicks inside SeekaPanel.

DNS Management
DNS management controls Domain Name System (DNS) server clusters. And in SeekaPanel you have it.

24x7 Support
Client Satisfaction is our Priority with our 24x7 Live chat support and call support option gives you more flexibility.
Simple Steps to Get Your .link Domain Online
These three simplified steps could show you the value of choosing a perfect
.link domain name and to establish your web presence online.
Choose the Domain
Check the availability of your desired name with the wide range of domain ending TLD's that gives meaning/popularity to your Business, Brand or a Website.
Build the Website
A website helps to establish an online presence for your business. It's as simple as a click to buy a web hosting package and to develop a website using a CMS like WordPress.
Market it Online
Increasing your visitors or reaching more potential customers online through organic and paid methods of digital marketing with your domain name should be the primary requirement.

Can I buy the cheapest .ae domains with SeekaHost?
As explained above, SeekaHost has to accept the wholesale price that domain registries charge for domain extensions. However, as a domain registrar it can offer the most competitive pricing in the .ae domain market, which it does.
Source: https://www.vodien.com/domain-names/
At SeekaHost.app you can get an .ae domain name as cheap as £37.50 or $50 and you can flexibly choose your domain renewal periods between 1-5 years as well as adjusting or cancelling your web hosting plans without a minimum term.
Head to our domain checker and discover more about the best domain to buy via the easy registration system.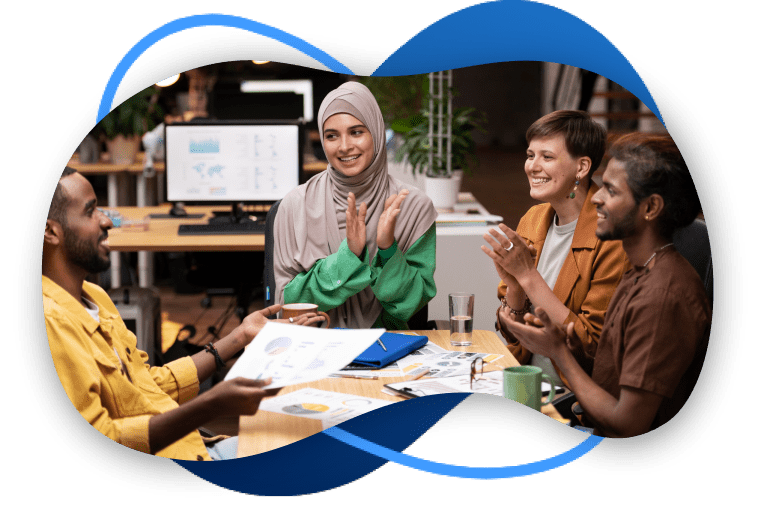 Why you need an .ae Domain Name Registration?
If you are particularly looking for the .ae domain, the country code top-level domain (ccTLD) for the United Arab Emirates, then you are likely to be interested in targeting this market. The great news is that the.ae domain registration can be undertaken by anyone. The domain registrar does not have to be based there or do business there.
Because the .ae domain has become available later than others from 1992, it offers a higher chance of providing more domain name registrations than the .com or .net domain for example
Anyone interested in registering an .ae domain may be more likely to find their desired domain name than with the .com extension that's been around since 1985 and extremely popular worldwide.
So, if you're thinking of doing business in places like Abu Dhabi or Dubai then the .ae domain will help you target those Arabic markets better online.
With an .ae domain extension your website is more likely to rank well in local SERPs and website visitors from the UAE will trust this extension to be more tailored to their local requirements and searches.
Ready to get your first .ae domain and enter this prosperous economy that ranks 32nd in global GDP ranks with real GDP growth of 3.8% in 2021 and an expected GDP growth of 5.4% in 2022 according to the United Arab Emirates' central bank quoted by Reuters?
How to get an .ae domain with SeekaHost.app?
For international success with a website, it is recommended to host a website with several TLDs that target the local markets you want to enter more.
Once you've done your research and determined which countries, you'd like to operate your website in, you can head to the seekahost.app portal or the seekahost.com home page and enter your desired domain name with the extension you'd prefer.
The .ae domain extension offers the advantage of having been registered less often due to its shorter existence. You may therefore be able to register the exact domain name you want, without having to compromise on what is available still.
With the easy domain checker tool at https://www.seekahost.app/domain-checker/ you can enter your preferred domain name and check if it is available with the .ae domain extension.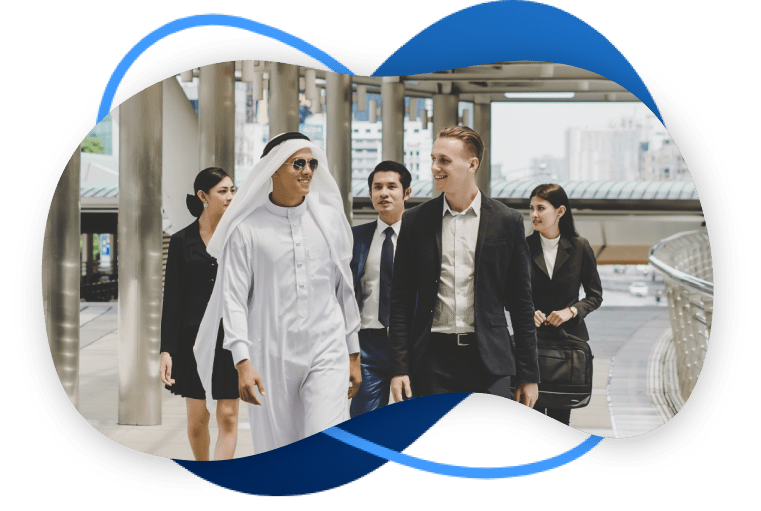 It only takes a few steps to purchase it and you can watch this video tutorial
Enter your preferred domain name in the search box and check its availability.
Please consider:
Domain discount will be applicable for maximum 10 domains registration.
Cart only allow a maximum of 5 items at a time.
Multiple currencies cannot be added to cart. Only one currency allowed during the checkout
If customers need to use different currencies, they can complete the order and start a new order or remove items from the cart and again add to cart with different currency.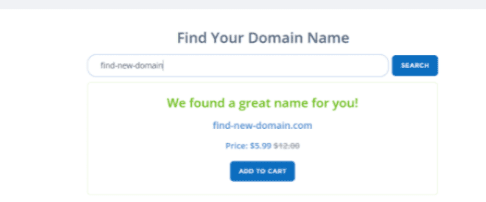 During this step customer can change their preference of domain registration (no of years, auto renewal on/off, contact privacy)
If auto renewal option only allows 1 year, it will renew at the end of billing cycle automatically.
Sometimes the domains in the cart may not be available during the checkout if checkout is not completed quickly. Customers cannot continue with the checkout until they delete the item from the cart if this occurs.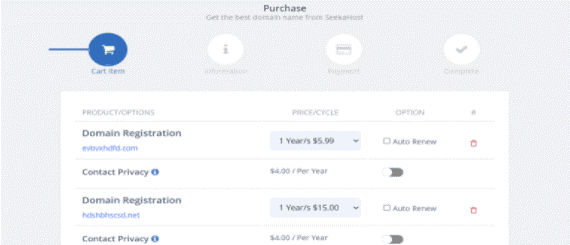 Customer must provide required basic contact information for domain registration
Personal contact information will be the domain registrant information. Make sure to give valid contact information to avoid registration failure.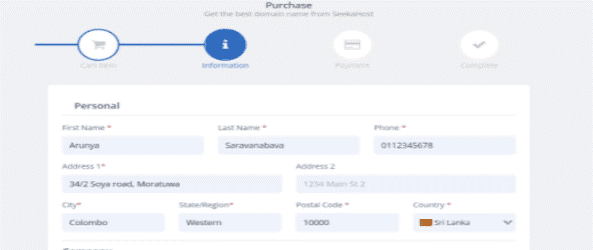 After required information is received, customers can pay for the domain registration using different payment methods. [debit/credit card, PayPal]
At this point the payment gateway handles the payment process. Customers can view the payment status in the billing section.
If payment is rejected by the payment gateway, they can view the error message in the popup window and the domain registration has not been successful.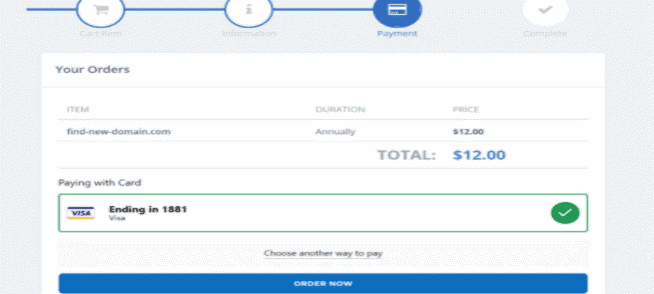 What Options do you have with an .ae Domain Name Registration?
Register your kid's domain – for a branded online presence in the future it is certainly not wrong to have a personal domain with different extensions such as the .ae TLD.
Register multiple new and expired domains to build your private blog network – among SEO and web experts this is highly recommended if you are planning on investing in virtual property in the blossoming UAE market.
Start a small business website for your local store – having an ecommerce website with the .ae extension is beneficial for any business, small, medium, or big, that wants to attract often wealthy customers from the UAE.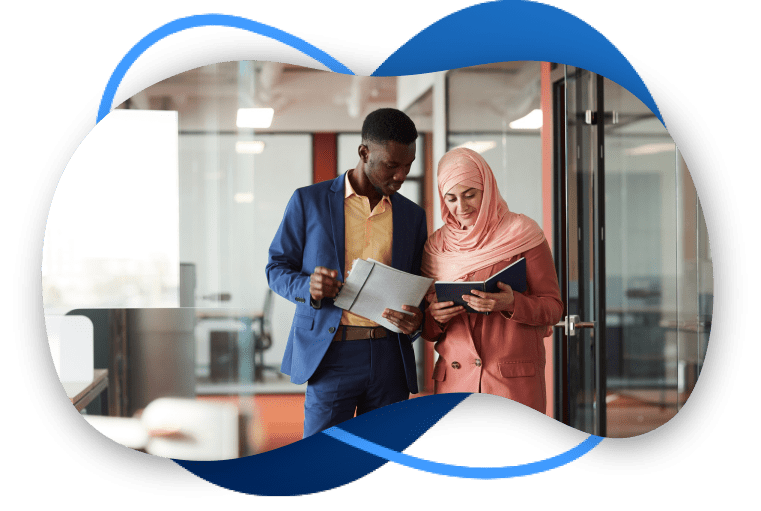 Build a website to showcase your work and portfolio – whether you're a freelancer, a student or an employed professional, establishing an online portfolio has many advantages not just for a job search or recruitment purposes, but also for one's own professionalism. And if you're eyeing new job opportunities in the UAE market, then having one with the .ae extension will attract more recruiters and employers from this part of the world.
Set up a website to start your blogging journey – starting a blog can be a rewarding venture in any industry or niche, for personal or professional purposes and if you want to gain more readers and followers in the UAE then you should start a blog with an .ae TLD.
Start a website to share information and the latest news – you can create an online blog or magazine that attracts UAE readers in particular with an .ae domain name that sounds like a newspaper or magazine.
Have more questions? Contact the SeekaHost team via email or the live chat support on the SeekaHost website to find clarity about the best .ae domain registration options for you.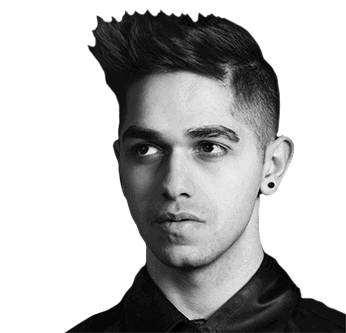 "Gone from hosting 5 sites to almost 45 sites now. Best hosting out there. Highly recommended!"

Saket Wahi -
SEO Expert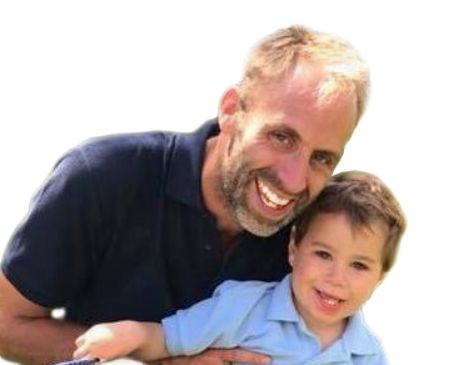 "Value for money, Incredible support and Innovative features - Seekahost PBN Hosting is hands down the best hosting platform on the market today"

Peter Jones -
SEO Expert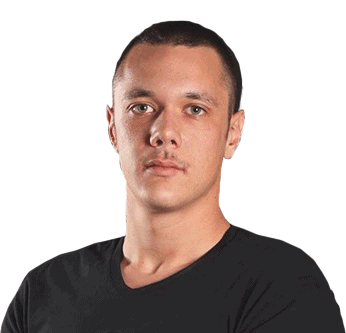 "Best value for money hosting on the market hands down! Honestly been using seekahost for about a year now..."

John Bucalo -
SEO Expert
Frequently Asked Questions (FAQ)
The .ae domain is the country code top-level domain (ccTLD) for the United Arab Emirates (UAE), which can help you establish a strong online presence in this region known as a fast-growing and diverse market with a high internet penetration rate. An .ae domain can boost your credibility and trust among local customers, partners, and authorities, as it shows your commitment and connection to the UAE. It can also enhance your search engine optimization (SEO) and ranking in the UAE, as it signals to search engines that your website is relevant and targeted to the UAE audience. The .ae domain has fewer restrictions and requirements than some other ccTLDs for registration, which makes it easier to secure your favourite domain names. You can register an .ae domain for up to 5 years, and you do not need to have a physical presence or trademark in the UAE.
You can buy .ae domain names starting from only £41 for the first year at SeekaHost. Cheaper than most domain name registrars even after your first year with SeekaHost you can renew your domain for only £41 per year and even less if you opt for 5 years auto-renewal. Please bear in mind that the domain registration does not include web hosting, which is required to make your website live on the internet. Within the SeekaPanel, you can easily host your domain with a few clicks at the lowest prices, starting from just £1 per website per month.
The UAE are a region with high economic growth and customer spending power and their country-specific .ae domains are short, local, and preferred by many businesses and customers in there. The .ae domains have been around for a shorter time than other popular extensions like .com, so there are more available names to choose from, which makes it more attractive and competitive to buy. For creatives the .ae domains is attractive as it can also be used for spelling out words or abbreviations that end with ae such as reggae or curriculum vitae for example. The .ae domains may be owned by domain investors who buy them with the intention of reselling them for a profit. Because .ae domains may have different prices depending on the registry and the registrar that offer them, it's best to compare offers, but at SeekaHost we do this for you and guarantee the lowest prices in the market, considering that there are not hidden cost or contractual terms tying customers in.
Conduct a keyword research and see what domain or brand names your competitors are using in your niche. Check what's resonating with your ideal brand or business name. Shorter domain names are easier to remember and work better if you include a keyword in your domain name. You might have more English options here as most Arabic keywords would be used for .ae domains. Once you have selected a few possible domain names you need to check whether your domain name is available. You can check by doing a quick domain name search in the SeekaPanel to see if your preferred name is available to buy and register. If it is available with an .ae extension, you can purchase it. If it is not available with an .ae extension, but with another extension such as .net, then you must decide whether that is a good alternative for you or whether it is better to search for another domain name with an .ae extension. When you conduct your domain name search in the SeekaPanel, you will get various domain name suggestions that are similar and available to make your search easier for you.
After you have registered and purchased your dot AE domain, it is yours for one year (or the period you have opted for your domain purchase). To get started with building a website with your domain name you require web hosting to get online. After you register your domain names at the www.seekahost.app portal you will have access to the dashboard where you will find various web hosting options such as PBN hosting or WordPress hosting. You will be able to choose from different hosting packages for just one website or several websites. Once you have chosen your preferred plan, you can host your domain easily with 1-click installers in less than 5 minutes. Once your domain is live, you can get started creating a website or blog with your content management system such as WordPress. You can find WordPress tutorials inside the SeekaPanel's knowledgebase or on the SeekaHost YouTube channel. Alternatively, you can hire a web designer. The content on your website is key to rank it on search engines and within the SeekaPanel you can check your Google Analytics or Clicky live traffic data.
When you buy a domain name with hosting at SeekaHost via the SeekaPanel you will get a free SSL certificate for your domain name. You can easily activate the SSL certificate on your domains with a 1-click installer to ensure that all data on your website is securely handled. It is also important to take regular backups of your website in case any content gets compromised. Within the SeekaPanel you can download a backup easily with one click. However, the SeekaHost team also runs regular website backups for the highest level of website safety.
SeekaHost offers a live chat and a support ticket system through which all customers can contact a member of the team immediately regarding any issues they encounter with their domains or web hosting. The support is available 24/7 to ensure that problems are troubleshooted as quickly as possible. SeekaHost also offers additional resources through the knowledgebase in the SeekaPanel, WordPress and SeekaPanel tutorials, and free online courses covering digital marketing and blogging via the SeekaHost University.