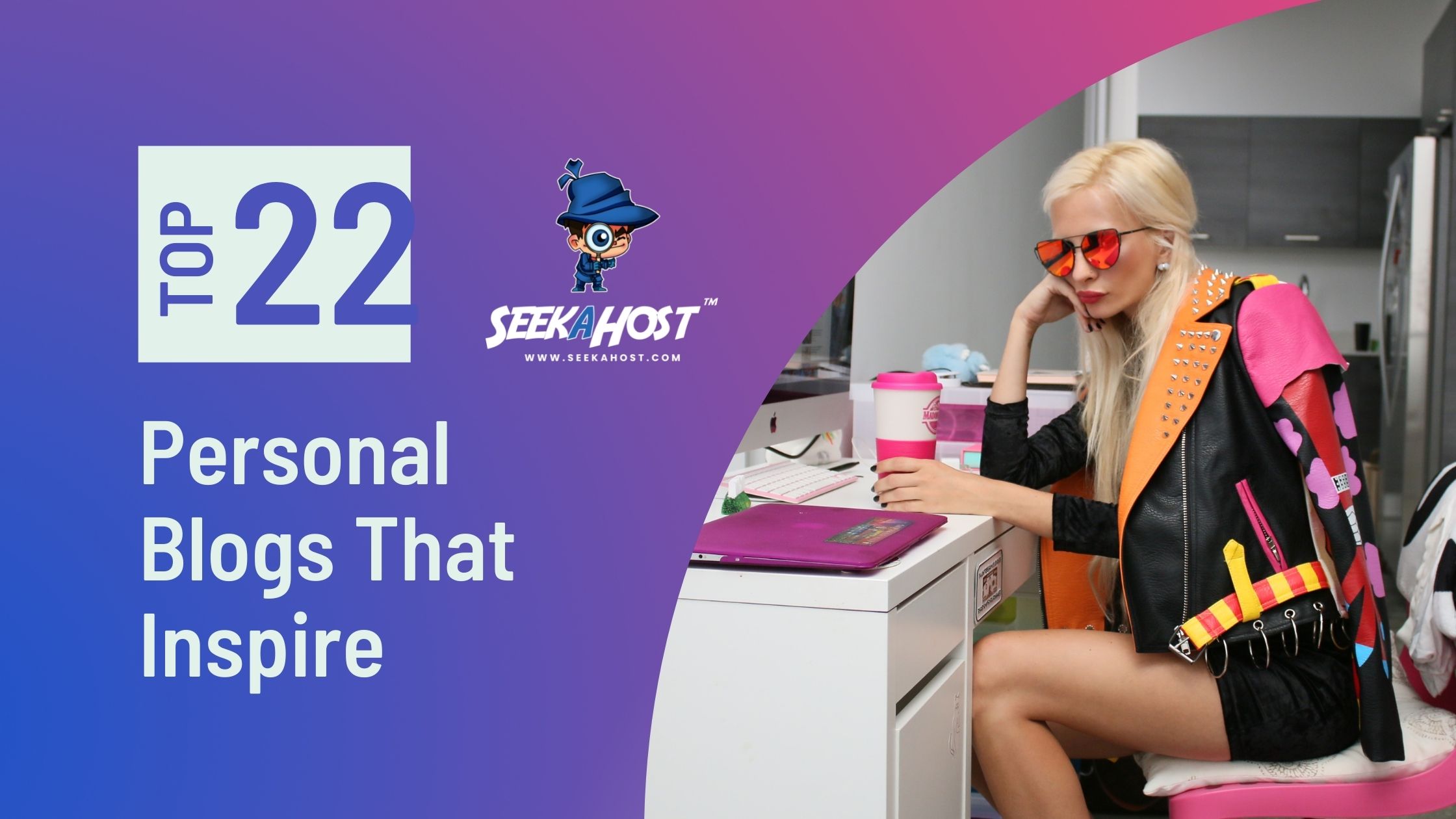 22 Popular Personal Blogs To Read In 2022 And Get Inspired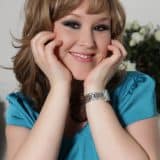 By Manuela Willbold | January 26, 2022
Today, everyone is stepping into a digital world.
All information is primarily being shared with the help of the internet and you cannot even imagine a day without browsing the web for work or other purposes.
More so, the blog culture is becoming popular with digitalization. Different people have started their own blogs to make their voice heard and share their thoughts, ideas, and even information on a particular niche and in turn target a particular niche audience.
Before we look at some popular personal blog examples, let us first understand what a personal blog is.
What Is A Personal Blog?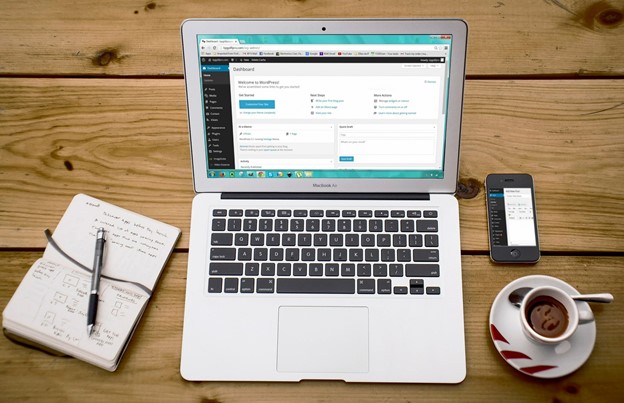 The meaning of a personal blog is that a blog has been set up by an individual through a domain name that is hosted on the web so it's accessible via the internet. This individual is the author of the blog and manages its presence, content, and marketing. Here, the individual is free to share their thoughts, opinions, ideas, personal experiences, and knowledge as a personal blog is like a diary with the difference that it is publicly available.
The personal blog might feature content on a specific topic, but this is not always necessary because there are no hard and fast rules for creating a personal blog. Its creation and design are completely up to the blog owner.
Thus, a personal blog refers to an individual's presence online, which is a website hosted via a domain. Many personal blogs' domain names are in the name of the owner, but some pick descriptive names related to the niche they blog about.
As the individual is free to write articles and create posts and pages which can contain images and videos along with texts and audio recordings to make the post attractive and more interactive, they may not intend to target a particular section of the population as their audience. Often while the blog grows, the theme and niche emerge.
To access a personal blog, the audience can type the domain name of the blog or its web address in the browser. Alternatively, they can search for the name of the blog or related topics and questions on search engines to find it if it has been indexed on search engines.
If you are curious about how a personal blog looks and which different types of personal blogs there are, you should check out some of the most popular personal blogs below, which are sure to inspire you.
Editorial note: Most of the personal blogs listed here in no particular order are WordPress blogs, which is the most trusted and used CMS worldwide often combined with affordable WordPress hosting. You can learn more about what a WordPress blog is and how to start a WordPress blog through our guides and blog posts.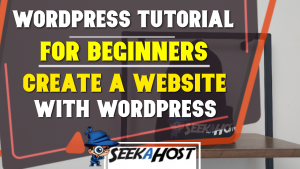 22 Popular Personal Blogs to Read in 2022
1. Smitten Kitchen by Deb Perelman

Deb Perelman is a cook, writer, photographer and an 'occasional dishwasher'. She has her personal food blog where she regularly posts delectable recipes and tutorials of some of her favorite comfort foods, and you can find these under her brand name Smitten Kitchen. She also uses her blog to advertise her cookbooks and her presence on various social media platforms can be accessed through the blog.
Blog: https://smittenkitchen.com/
Twitter: 102.6k Followers
Instagram: 1.5m Followers
2. Sincerely Jules by Julie Sarinana

Julie Sarinana is the author of the fashion blog Sincerely Jules. She is also the founder of the cosmetics brand Colour Dept (Colour Department). She regularly updates her blog with interesting fashion posts which show her unique fashion styles while offering fashion and outfit tips to her blog audience. Along with this, she uses her blog to share some of her travel experiences, sneak-peaks into parts of her home, lifestyle tips, some of her essential beauty tips and tricks, which feature her sponsored collaborations and advertisements. She also endorses and shares links to the products she uses to style her outfit and ensemble and you can easily shop for them through her blog.
Blog: https://sincerelyjules.com/
Twitter: 54.4k Followers
Instagram: 6.4m Followers
3. Backpacker Banter by Chris

Chris is an award-winning travel blogger, photographer, and surfer and the author of one of the most popular travelling blogs, Backpacker Banter. He is also the founder of RTW Backpackers. Through his blog, he aims to inspire readers to get out and explore the beauty of the world we are living in. His blog posts do not just offer a glimpse of his travelling experiences but also have many articles on budgeting tips, how to make travelling easier, informative articles on different places, and pretty much anything travel-related. He also uses his blog space to write various kinds of reviews and sells advertising space on it and collaborates and works with business sponsors.
Blog: https://www.backpackerbanter.com/blog/
Twitter: 7k Followers
Instagram: 13.2k Followers
4. PickTheBrain by Erin Falconer

Erin Falconer runs her blog PickTheBrain.com which is a blog dedicated to self-improvement and has various posts which focus on motivation, personal productivity, philosophy, psychology, and self-education. She has been running her blog since 2006 and on it, she shares various tips and information for self-improvement by focusing on the above five aspects and shares information regarding anything which can help you live a more satisfying, prosperous life with good mental health.
Blog: https://www.pickthebrain.com/blog/
Twitter: 29.1k Followers
Instagram: 28.9k Followers
5. Cranky Flier by Brett Snyder

Brett Snyder runs his blog by the name Cranky Flier. As a child he had a fascination for air travel which took up most of his time and this has resulted in this airline industry blog. You will find interesting and informative articles on the events, trends, and happenings in the airline industry. His intellect and deep knowledge of anything to do with air transport give an edge to his blog which is a must-read for all air travellers.
Blog: https://crankyflier.com/
Twitter: 154.5k Followers
6. Joy Bauer

Joy Bauer is a nutrition and health lifestyle expert and runs her blog JoyBauer.com. Her blog is dedicated to health and nutrition where she shares various informative articles on these aspects and the blog also features healthy recipes for some of her favourite foods, tips for healthy living, and managing weight. She shares easy-to-follow and practical advice to the readers which help with living healthier and more fulfilling lives.
Blog: https://joybauer.com/
Twitter: 137.5k Followers
Instagram: 185k Followers
7. Darren Hardy

Darren Hardy is the founding publisher and editor of SUCCESS Magazine. He is also a success mentor to the CEOs and an influencer to the influencers. His motto is 'Be The Exception' and he runs his own blog where you can find several inspirational posts as well as motivational videos. Having interviewed many successful people including Mark Zuckerberg and Elon Musk, he himself is a role model to many and his blog is worth a read for getting inspired by different success stories.
Blog: https://darrenhardy.com/
Twitter: 232k Followers
Instagram: 295k Followers
8. The Positivity Blog by Henrik Edberg

Henrik Edberg is a full-time blogger and business owner and the author of The Positivity Blog where he shares posts that help you with living a simpler and happier life. Through the blog, he shares valuable life lessons learned from his own life experiences and various tricks and tips for a more fulfilling lifestyle. He has some featured articles through which he shares important tips to make your lifestyle more productive and your life more beautiful. He also offers self-esteem courses on his blog.
Blog: https://www.positivityblog.com/
Facebook: 39K Followers
Twitter: 8K Followers
9. Mindbodygreen

Mindbodygreen is a different kind of personal blog because it doesn't just feature posts of one blogger, but those of a community of bloggers. It is one of the most popular blogs with posts focusing on several aspects related to mindfulness, health, food, beauty, movement, home, relationship, parenting, social good, and lifestyle in general. The blog has various interesting articles by the world's leading healers, change-makers, innovators, and visionaries, and their insights are informative and inspiring. Through the blog, you can also access the online store for various health, beauty, and personal care products offered by the brand.
Blog: https://www.mindbodygreen.com/
Twitter: 296.6k Followers
Instagram: 1.2m Followers
10. Moments A Day by Chelsea Lee Smith

Chelsea Lee Smith is a mother of three children and a certified parent educator. She is the author of her personal blog Moments A Day where through her posts she shares insights on how parents can incorporate personal growth in daily activities and everyday moments. She shares various tips, activities, and resource recommendations on her blog, which can inspire parents towards building a holistic growth environment for their child and have valuable tips on parenting.
Blog: http://www.momentsaday.com/
Twitter: 1.2k Followers
Instagram: 2.3k Followers
11. Your Modern Family by Becky Mansfield

Your Modern Family is a personal blog by Becky Mansfield who is a certified child development therapist and blogger. On her blog, she shares her views and insights on parenting and kids, how family works and different aspects of family life, food recipes, tips on organization, and effective tips for saving money. Her posts have a striking authenticity and honesty which makes her articles highly interesting and worth reading.
Blog: https://www.yourmodernfamily.com/
Twitter: 17.8k Followers
Instagram: 15.4k Followers
12. Pretty Handy Girl by Brittany

Brittany is a DIY instructor, blogger, and licensed general contractor who runs her personal blog by the name Pretty Handy Girl. Here, she shares amazing tips and articles on DIY (Do It Yourself) projects for your home and posts for helping you improve the interior of your home. Through her blog, she also shares tutorials and posts on how you can repair things at home. Her blog content is amazing for home improvement tips and ideas.
Blog: https://www.prettyhandygirl.com/
Twitter: 10.9k Followers
Instagram: 29.3k Followers
13. Caviar and Cashmere by Caitlyn Chase

Caviar and Cashmere is a popular personal blog by Caitlyn Chase which is dedicated to a luxurious lifestyle. Since 2011, her blog has been the place where you will find all things luxurious and opulent about fashion, beauty, travel, and lifestyle.
Blog: https://www.caviarandcashmere.com/
Twitter: 11.2k Followers
Instagram: 13.9k Followers
14. Chase Jarvis

Chase Jarvis is a renowned photographer, founder of CreativeLive, and author of the best-seller Creative Calling. He has his own personal photography blog on which he shares inspiring photoshoots by him, and various posts which have tips on how you can improve your photography. His blog posts also feature interviews of professionals and his subjects.
Blog: https://www.chasejarvis.com/
Twitter: 385.4k Followers
Instagram: 99k Followers
15. Hello Hydrangea by Lindsey Campbell

Lindsey Campbell is a craft instructor, weaver, and an artist, and her personal blog Hello Hydrangea, which has a high aesthetic appeal, shares some of her amazing work of weaving and macramé. Through the blog, she also advertises and sells various weaving products and her books on weaving. She also shares her expertise on weaving and other crafts through her posts and everything you need to know about it.
Blog: https://www.hellohydrangea.com/
Facebook: 5K Followers
Instagram: 122k Followers
16. Niche Gamer by Brandon Orselli

Brandon Orselli is a gamer and a game design student and has his personal blog dedicated to gaming. The blog covers how to play with PlayStation, Xbox, Nintendo, and the latest news of the gaming industry and reviews and previews of the same. Through the blog, you can also access the online store of Niche Gamer selling its own merchandise.
Blog: https://nichegamer.com/
Twitter: 95.9k Followers
Facebook: 80K Followers
17. Mindful Momma by Micaela Preston

Micaela Preston shares how she as a mother is trying her best to take care of her family in a sustainable manner through her blog Mindful Momma. Through her posts, she gives simple yet effective solutions for natural living. Her blog content is full of tips and advice on how you can manage a green-living and eco-friendly lifestyle.
Blog: https://mindfulmomma.com/
Twitter: 14.6k Followers
Instagram: 6.2k Followers
18. Jessi Kneeland

Jessi Kneeland is a body image coach, trainer, speaker, and writer, who has her personal blog through which she aims to help her readers break free from all body image issues and love their bodies the way they are. Her blog posts are dedicated to building physical and mental fitness, with content related to various empowering diet plans, and mental health blogs associated with body positivity.
Blog: https://jessikneeland.com/
Twitter: 2.9k Followers
Instagram: 24k Followers
19. Ross Training by Ross Enamait

Ross Training is a personal blog by Ross Enamait who is a professional boxing coach. His blog is a dedicated space for you if you are interested in high-performance conditioning, athletic, and strength development. His blog posts have rich informative content on various forms of training including fitness fundamentals and workouts. Through his blog, you can also access the online store for purchasing books he has authored on fitness.
Blog: https://rosstraining.com/blog/
Twitter: 21.2k Followers
Instagram: 85.8k Followers
20. Will Richardson

Will Richardson is an international speaker, consultant, and education-thought leader. He has his own personal blog wherein he shares his insights, opinions, ideas, and effective strategies for educators and teachers to help improve the learning experience and retention power of students or learners. You can also purchase some of the books he has written through his blog.
Blog: https://willrichardson.com/blog/
Twitter: 74.7k Followers
LinkedIn: 10k Followers
21. Afford Anything by Paula Pant

Afford Anything is the personal blog of Paula Pant and through her blog, she shares important tips on how to better control your finances and make better life choices that are budget friendly. The blog has some amazing content for those of you who are seeking sustainable, long-term financial freedom and informative posts which can help you earn passive incomes and become self-reliant. She also regularly updates her blog with posts on real estate, markets, and business.
Blog: https://affordanything.com/
Twitter: 26.1k Followers
Instagram: 30.5k Followers
22. I Will Teach You To Be Rich by Ramit Sethi

I Will Teach You To Be Rich is also known as the 'Ramit Sethi Blog' and was started by him in 2004. His blog is a place where you will get practical and effective tips and advice from one of the best finance gurus, Ramit Sethi himself on how to manage your finances. The blog also has featured posts and informative content related to money, budgeting, business, career, and productivity, which help you live your rich life. He uses his social media accounts as extensions to his blog to post such informational content.
Blog: https://www.iwillteachyoutoberich.com/blog/
Twitter: 210.6k Followers
Instagram: 291k Followers
Final Thoughts on Personal Blogging
A personal blog can be as informal and unique as the individual blogger desires. It can follow a humorous theme or revolve around something inspirational or be informative. What should stand out is the blogger's personality through their personal blog. If the blog is authentic, engaging with regular post updates, and the audience likes to visit often, it will be a successful personal blog. The personal blog examples listed here in no particular order have gained many followers hence why they are able to monetize their blogs. This takes hard work and skill, but is possible for every personal blogger, so start your personal blogging business journey today with seekahost.app and learn blog monetization and WordPress skills to build a thriving personal blog.