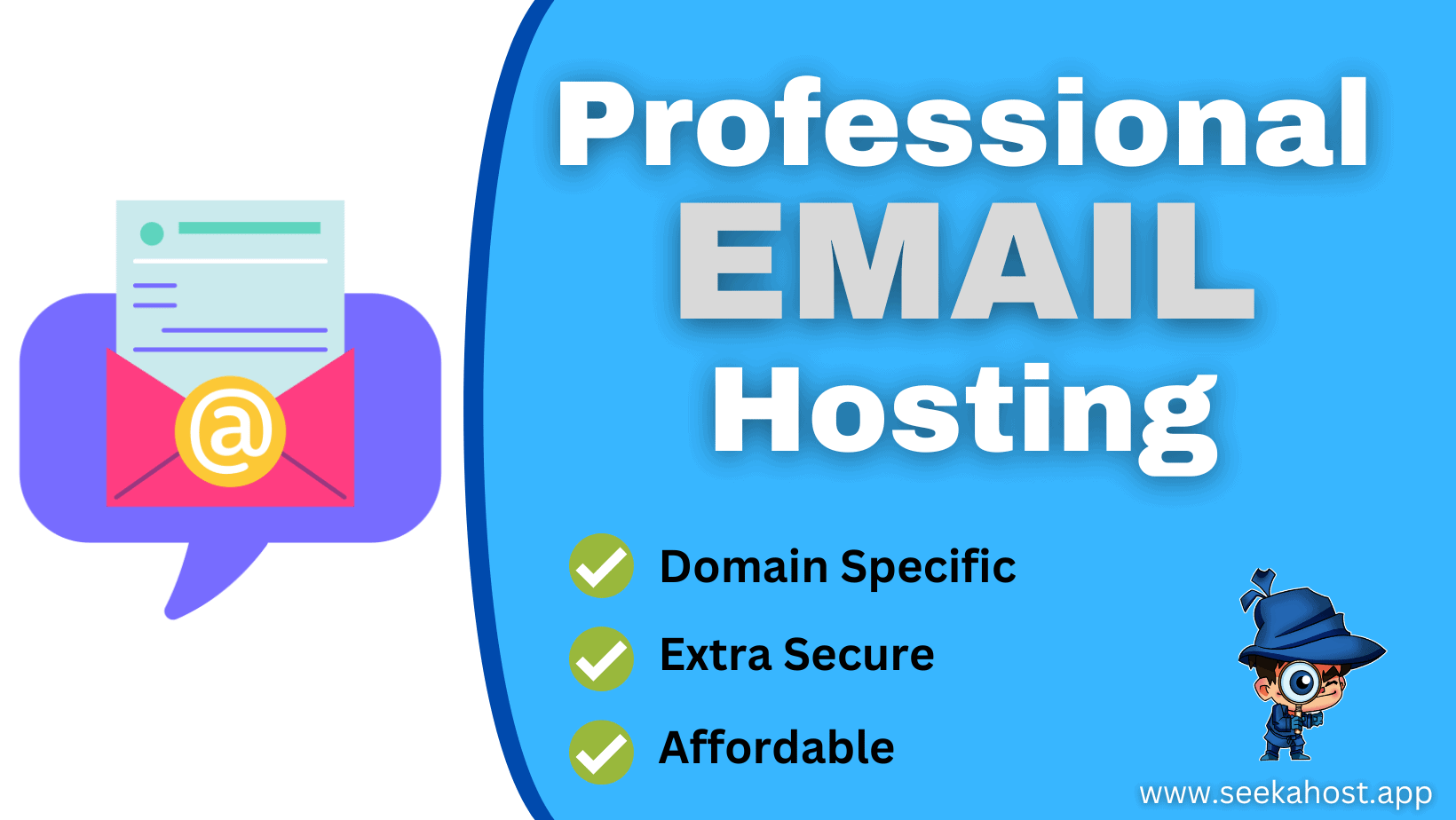 What is a Professional Email Address & How to Get a Custom Domain Business Email Account?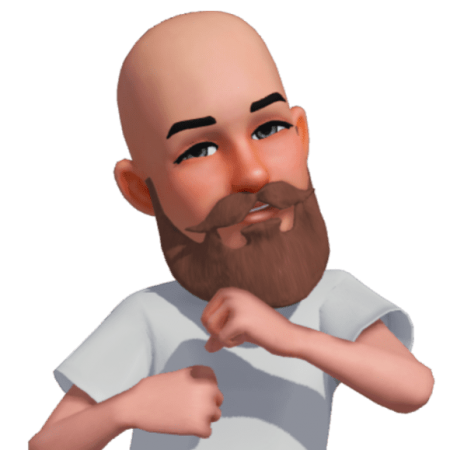 By James Flarakos | December 20, 2022

Many people have been asking us how to make a custom email for business with a unique address.
Using a generic email address, whether you believe it or not, could be hurting your business significantly!
Most often, businesses that are just starting up ignore the need of having a custom email address, and it isn't just common to use a generic free email to get started before getting a chance to set up own domain, but having things fixed from the start can be highly beneficial.
If your business email address is not associated with your business website domain, people are less likely to trust the email. It also makes you look unprofessional when you use generic email addresses such as [email protected] or [email protected]. That is more reasons getting custom domain email addresses for your business is highly recommended.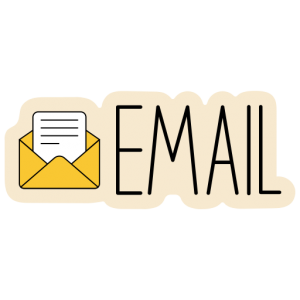 Why Use Custom Emails For Business
Having a custom email address is hugely important for your business, and it means so much to your customers, clients, and business associates.
Custom email offers a professional appearance for your business messages with consistency in branding that builds trust with your customers. And the first step to getting your own custom email address is to buy a domain name, then configure your email platform by connecting it to your host.
However, having a custom email address attracts some costs, but ultimately, it is worth all the effort. And as a business owner, you'll need an official email that can represent your brand while adequately reflecting your business, and with custom email, even if your provider goes out of business, you can always switch provider and still retain your email addresses.
What is Custom Email Address?
A custom email is a professional business email address that has your company domain name instead of the generic Gmail or yahoo account.
Most new businesses use generic free email accounts without a domain name which isn't professional. However, you can create generic email accounts for free, but a custom email often comes at a cost besides the cost of the domain name.
And it's easier for customers and other businesses to trust your business as legitimate if you have custom email addresses.
If you want customers and other businesses to take your business seriously, then you have to start using a custom email address, immediately.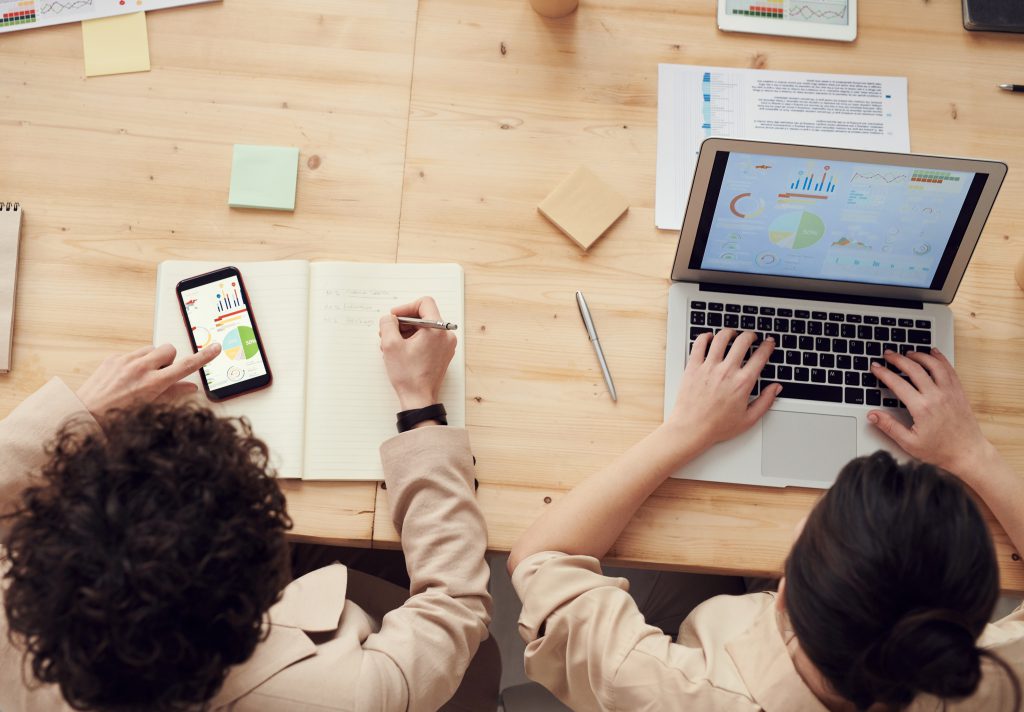 Getting Started with a Domain Name Email
To get started with an email address domain name you first must get a domain or use your existing one. If you haven't got your domain yet, look at our domain registration and you can get a .com domain for as little as £4.99 for the first year.
The process to create your email address domain name is extremely easy and can be done for your domain in a mater of minutes using our guide below.
You can make multiple domain email addresses for one domain also. Our email hosting packages range from 1 domain specific email to 20 domain specific emails. Meaning you can set up individual email address for each department of your business.
Creating a Business Email Address via cPanel
This method is available to everyone who buys a web hosting package, and it allows you to create a free business email address. You will need to buy a domain and sign up for web hosting.
To create a business email account, simply follow the steps below:
Login to cPanel and click Email Accounts.
Fill in the name you want and select the domain name from the drop-down.
Type the desired password twice.
Change the quota if you want.
Click Create.
Kindly note that by default there is no email address set up on your account on purchasing a web hosting package. Though the main username may look as if it is set up as an email, but if you want to use it, you'll need to add it as an email account. The same steps also work for your primary, add-on, and subdomains.
Creating a Business Email Address via SeekaPanel
Sign into your SeekaHost account and then navigate to your WordPress hosting page.

Select the WordPress site you want to add your free email too. You do this by selecting the action button to the right of the website name.

Select the "emails" option on the right of the page.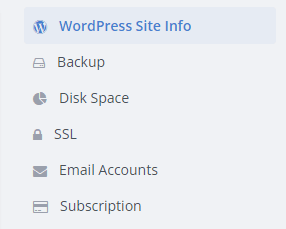 Please note that the email will be created based on your domain. You can add a prefix and it will end in your exact domain name.
Now simply select a prefix for your email address e.g. info@(yourdomainname) and a strong password.

Once created you can log in using the the blue button next to the the password. An active sign will be displayed once

You can also connect your custom email address to google following this guide here. We also have a more detailed guide on setting up your custom email address for your domain in this article.
Benefits of Using a Professional Email Address
Brand Recognition
The email address is obviously an extension of your brand, and having the subject line and the sender's email address the same as your business name and domain, is a great branding strategy. Your business email marketing campaign also has a much better chance of being seen as legitimate if sent from a custom email address.
Thus, email marketing as a way to promote products and nurture leads will get better chances of reaching more customers because you are using a custom email address to send it.
Business Consistency
When your business email addresses are like @yourbusiness.com, you can even take them with you if you switch hosting providers. That means you can maintain consistency and some appearance of credibility and reliability when you use a custom email address.
And people simply trust a custom email address more than they trust a free email address, which relates directly to how they feel about doing business with you.
Flexibility
Custom email proves to be more flexible, in that since you own the domain, even when changing email address, you can have the old email switching to the new address.
You also have the flexibility to add as many staff emails as you wish and ensure consistency by using same [email protected] for all your team.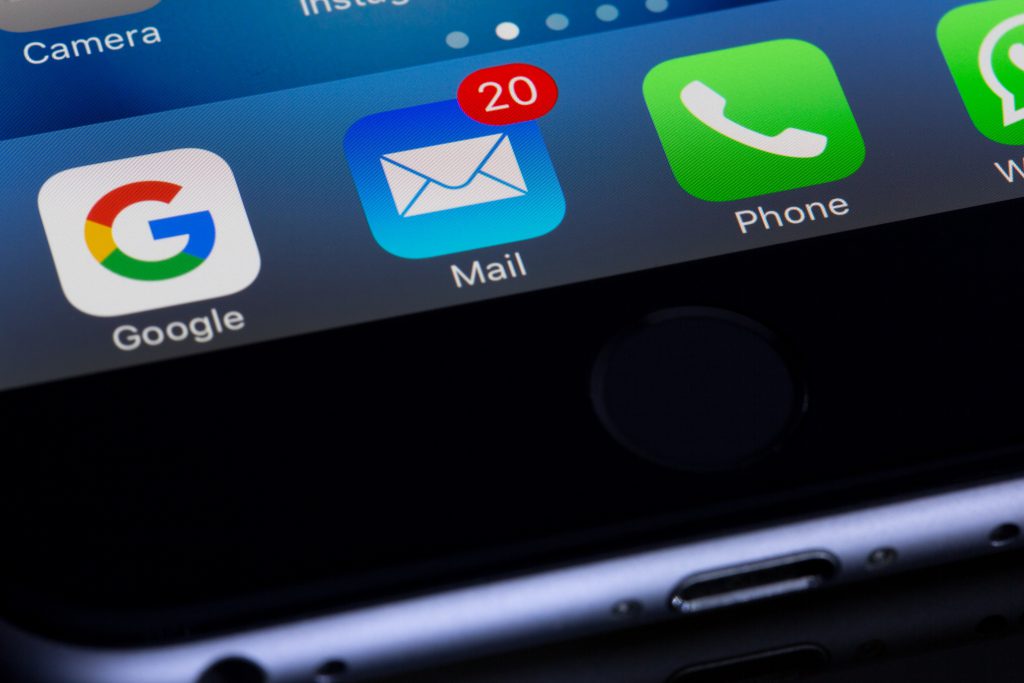 Full Control of Your Emails
Assuming your employees are using their own personal email to communicate with your clients on behalf of the business, what happens when a particular employee decides to leave the company? It might lead you to lose years of business contacts built upon his email.
But if your business has its own custom email set up, you can always have a backup copy of all business emails and also able to deactivate an employee email address after the employee moves on. This makes it easy to even forward all new mails to that address to whoever takes over his position.
Easy Personalization
If your business has custom email, you can easily create a variety of addresses based on your personal needs. And no matter the website you have, having a custom email address that matches your domain allows you to have different alias under the same domain.
You can create, for instance, one email address for each department that your business has. If perhaps, your business needs a preferential address for billing, you can create a special email address for billing, sales, and even tech support.
In conclusion if your looking for cheap email hosting that is specific to your domain, then SeekaHost offer the cheapest and most reliable alternative.