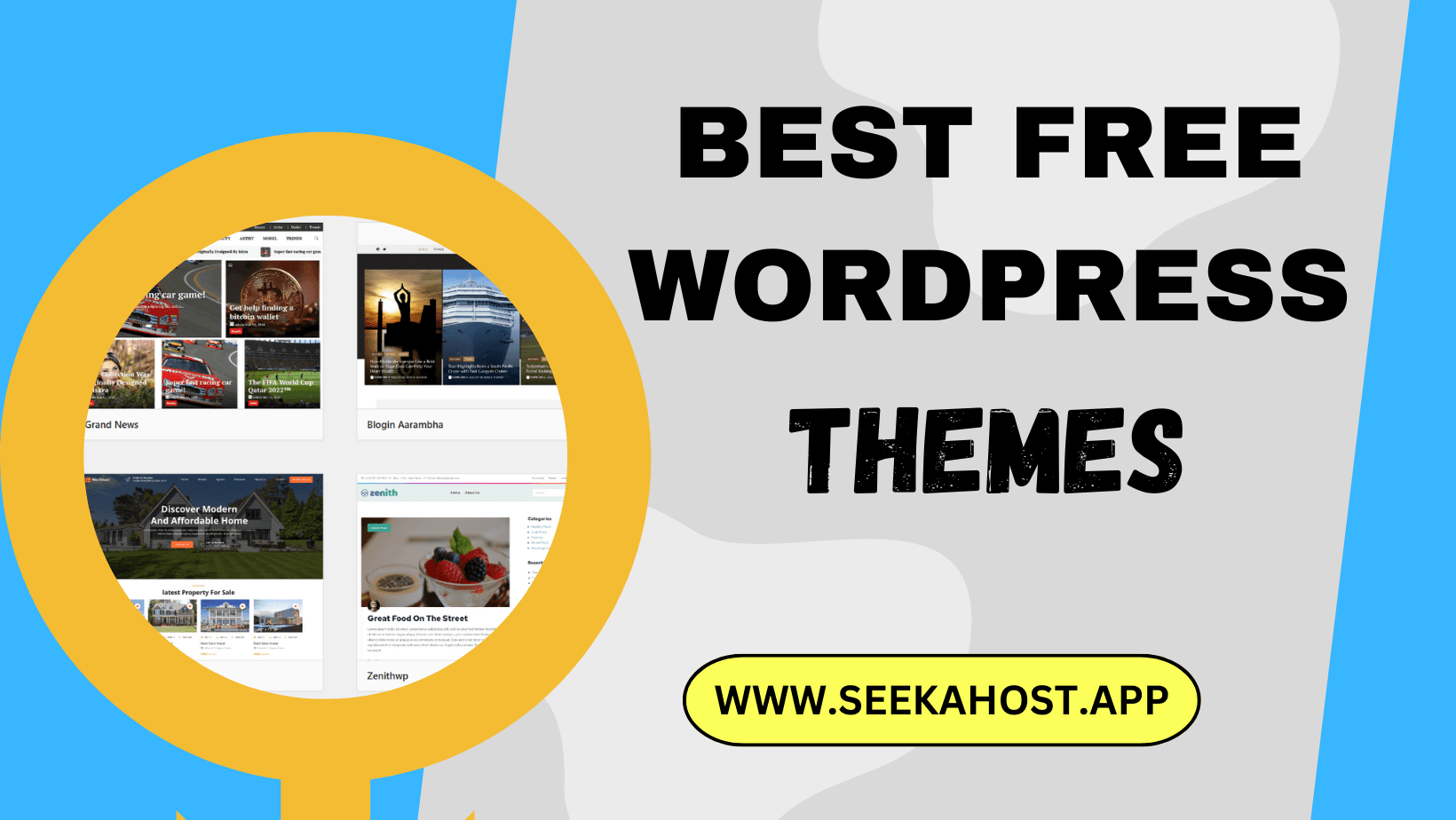 17 Best Free WordPress Themes for Private Blogs (PBNs) and SEO advantages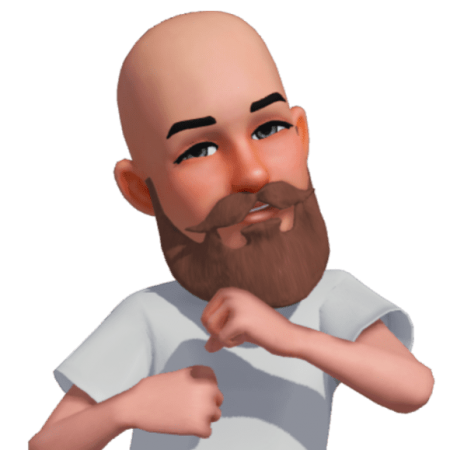 By James Flarakos | December 19, 2022

To run an effective Private Blog Network you need a lightweight theme to not only display well but save resources on your server and keep your blog optimised.
This some owners having hundreds of different blogs, its hard to keep the looking unique whilst still maintaining their SEO then using a theme that is unique but light weight for your blog is the best place to start.
1. OceanWp Theme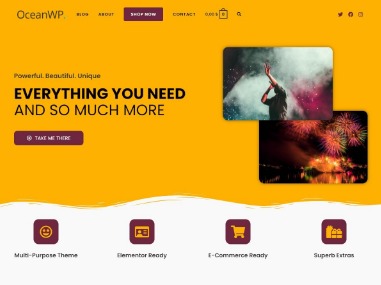 A top choice of theme when it comes to building Private Blog Networks that need fest, effective and responsive design. This will suit a blog or any niche and is also very versatile. It integrates well with woocomerce for online shopping and has a huge amount of positive ratings. Currently over 5 thousand.
It works great with Elementor, Beaver Builder, Brizy, Visual Composer, Divi, SiteOrigin and other popular page builders making it extremely multifunctional for users that like different page builders. This great multipurpose theme will keep your blog loading fast, looking great and functioning as intended.
2. PopularFX Theme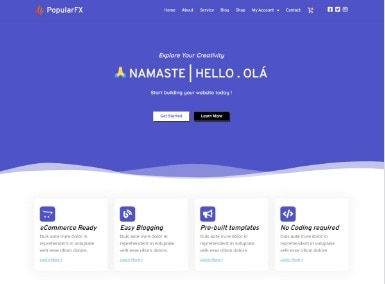 Another light weight theme to make sure you PBN is running fast and effectively. This theme looks smart and responsive for any screen size with well developed themes. One of the best things about this theme is the hundreds of free template pages you can use to build your site. Whether its a straight swap to a template page or customizing in to make your blog more more unique. Thsi theme is a winner in my eyes and one I use myself for some blogs as you can customise it well.
3. Kadence Theme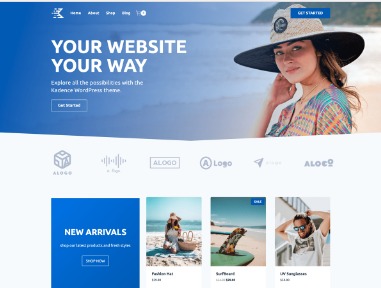 This modern looking theme for WordPress is lightweight and very effective. Its focuses on making beautiful and fast loading pages that help with SEO and general visitor happiness. Its features and easy header and footer builder for you site as well as many customization options and even templates for you to use. The templates are really fantastic and if your in a rush for a great looking blog you can use these and have on in minutes that you just need to change the content and some pictures to complete.
4. Neve Theme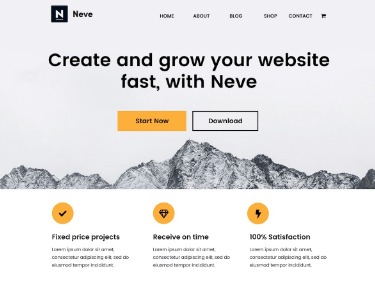 The Neve theme is a slick and certainly a theme with a unique appearance. Currently using much less colour that the other themes, neve still looks modern and professional as well as having other great features.
Its fully optimised and responsive, claiming to load in only a few seconds which again does great for your speed loading for google. When looking for themes for Private Blog Networks its important that you keep the unique. This is a great one for training, information or even more serious style of blogs.
5. GeneratePress Theme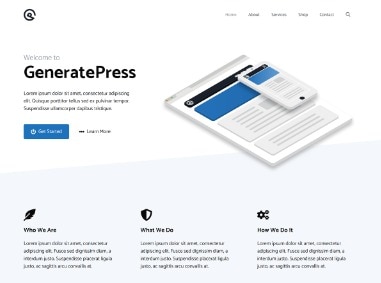 Another awesome plugin created for speed and usability. With PBN hosting having slightly less usage allowance than normal WordPress hosting, it means that you don't want big heavy themes with too much going on. This light weight theme is great for a any private blog and looks great no matter what screen your designing on. It uses Gutenberg as a default editor and is well coded for other plugins such as woocomerce or other well know and well used plugins.
6. Colibri WP Theme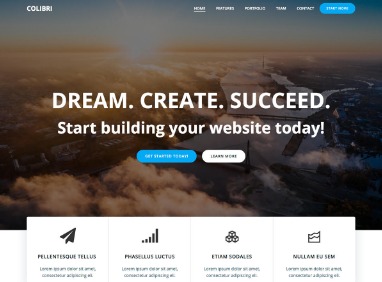 A unique theme that works more like a drag and drop page builder. The Colibri theme gives you style as well as responsiveness and fast loading. A perfect theme for any PBN blog to make it look unique but yet still effective and fast loading for great SEO. Its has over 25 drag and drop components for you to use and has a 5 star rating with currently 221 reviews!
7. Sydney Theme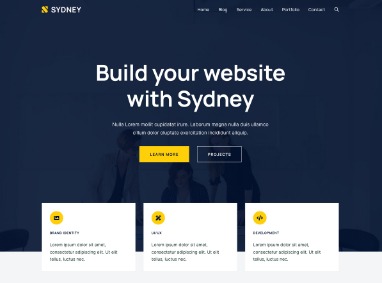 This versatile theme will be good to use for many different niches. For a blog its fast, responsive and allows for lots of customization of the theme and elements within it. It also gives you construction blocks so you can design your homepage to your liking including a great looking blog page for your latest posts. Its also includes all the google fonts for good SEO and easier google indexing.
8. Trendy News Theme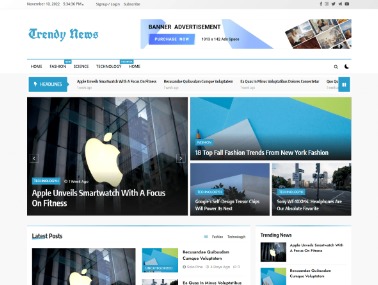 The trendy news theme is an excellent choice for blogs displaying multiple categories such as news sites. It is centred around great post display pages and gives you some great features that some of the other themes don't give you. The look is unique and isn't as versatile as other themes, buts its fantastic for the right niche. Its includes sections for "popular, trending or latest news" that makes it stand out as a theme for a news blog.
9. OnePress Theme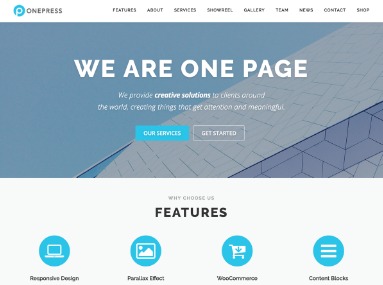 Another excellent theme to use for your blog, the layout works well for most needs and also comes with all needed features to design a great looking site. This multi functional theme will work great as a simple blog, a complete news website or even an ecommerce shop. The pages and designs load up fast and work for all screen sizes well.
10. ColorMag Theme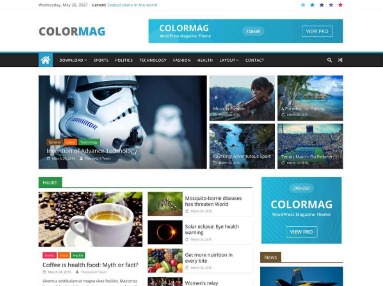 This very popular theme with over 1.400 ratings gives you another great looking post page. Like the news them from above this gives you sections to display different categories or posts in well designed areas of the page. Another versatile theme that allows you to use it whether your a freelancer, a PBN owner, a news website or anything else. This can mold around your niche and allow you to create a fast loading and great looking blog.
11. Bravada Theme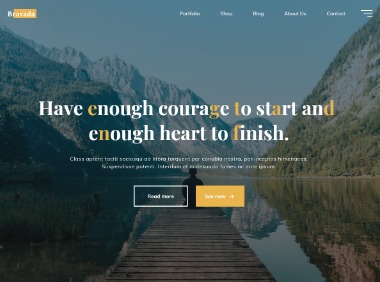 The Bravada theme is a real professional looking one. With custom animations for the page and a professional design this is great for more high end blogs that want a premium look but with out having to pay. Another feature that cant be looked over is the ability to dynamically change fonts and sizes of your whole site rather than changing each section one by one. Meaning that you can get your site looking consistent with the headings, paragraphs and fonts within only a few clicks,
12. Lightning Theme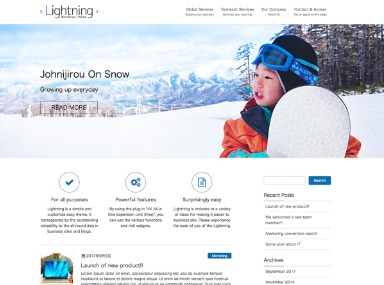 This simple but effective blog theme is one of the easiest way to get started with a simple but great looking blog. Its doesn't boast of extra features but the design and implementation will easily get your blog looking great, loading fast and its just nice and simple to use. Sometimes less is more and as we know for private blog networks, its important they look different so make do of this awesome theme.
13. Newsup Theme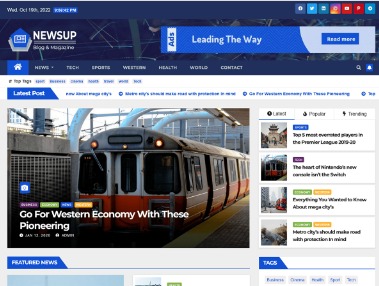 One of my favourite "news" themed themes to use for WordPress. This has all the right columns and categories headings to make your news blog stand out and really identify in its niche. You can find some different demo pages here so check out the different colours used in this theme and if you like any of them to use for your own. This theme is SEO friendly, fast loading and allows you to use widgets to adjust the look of the post page.
14. Flavita Theme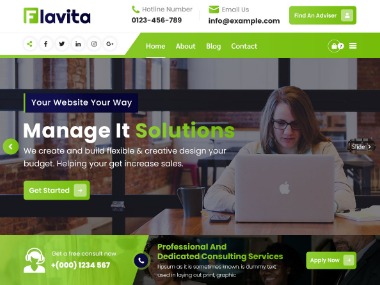 The Flavita themes has a professional look and would really suits blogs in the niche of business or services. Its highly focused on colour combinations to make the pages stand out to users and bring more into the further content of your blog. Interacting with your page will help SEO as it shows interest and the more interactions the better. This theme provides great areas for navigation or other menus such as socials and even content information.
15. Total Theme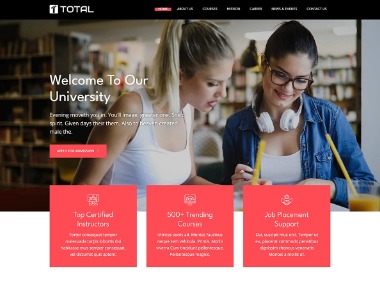 One of my favourite themes for PBN blogs is the total theme. The home page consist of slider, featured section with icon, about us section with progress bar, portfolio section with masonry layout, team section, testimonial section, counter section, blog section with option to add 3, 6 or 9 blog posts, clients logo carousel slider and call to action section. The theme is very SEO friendly with fast load times, responsive viewing for different screen sizes, cross browser compatibility and will also work really well with woo commerce f you decide to sell from this site.
16. Ketos Theme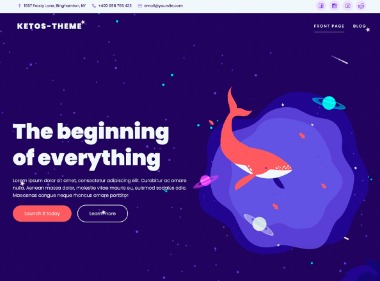 A simple but very effective and well designed theme for WordPress. The Ketos theme wont disappoint if you simple want a great looking theme thats good for SEO and is easy to setup and configure. Its is light weight, responsive and looks great for most types of websites in different niches.
17. BlockMag Theme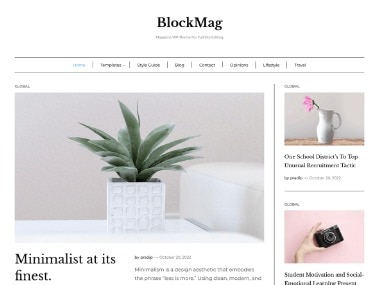 The BlockMag theme has a beautiful/elegant look and really suits certain niches very well. Its nicely customizable and has a very professional finish that will leave your blog looking perfect. Its gives you some great colour schemes that have already been tested and work well for viewers and give you lots of customization options for you to make it look unique. It includes 19+ easy to use block patterns, 11 templates and 8 template parts to truly customize your blog compared to anyone else using the same free wp theme.
Conclusion
If your run a Private Blog Network with multiple IP WordPress hosting and you need a variety of great looking WordPress themes that are free and great for SEO then i suggest using some or even all of these themes across your network to make sure they all are unique and stay effective for their links.  To get a good theme you don't always have to pay. Some research and a bit of testing to begin with will often reveal great themes to use that you can download for free.