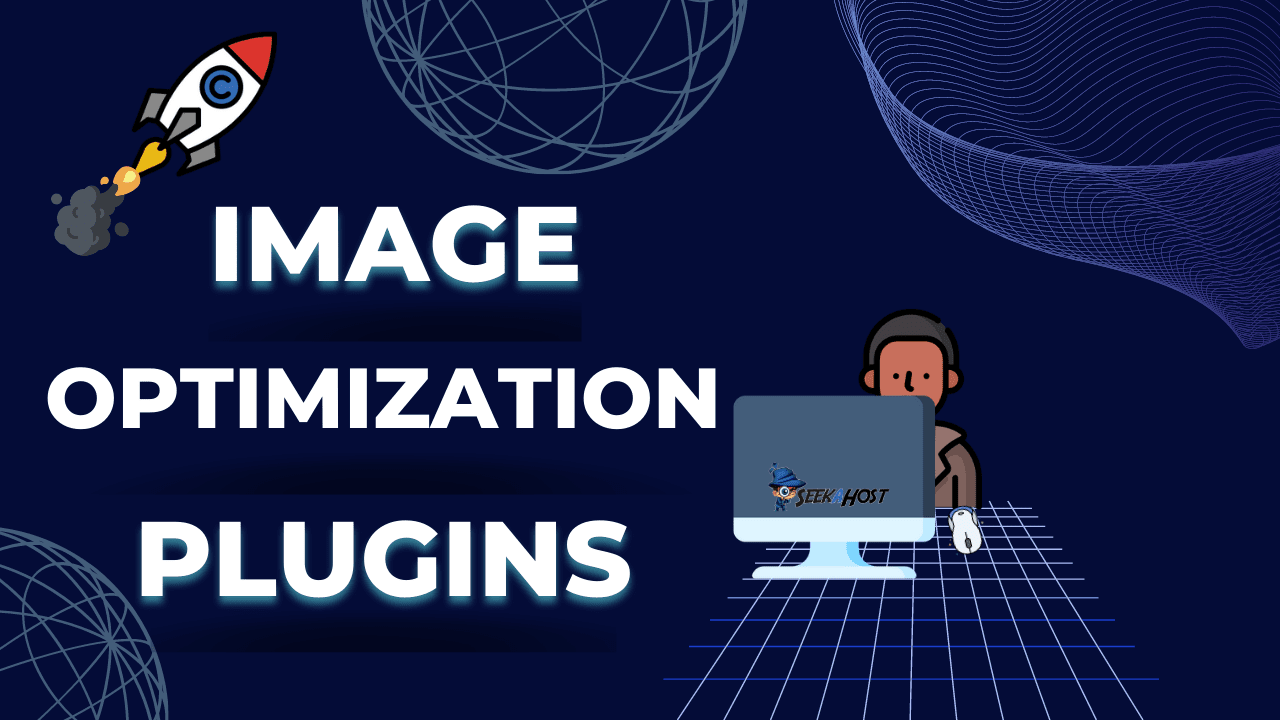 5 Best WordPress Image Optimization Plugins to Speed Up WP sites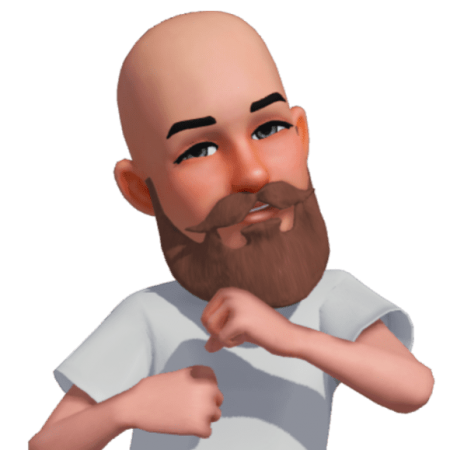 By James Flarakos | December 12, 2022

Comparison of the 5 best WordPress image optimization plugins and how they can help speed up your website, increase SEO and benefit your visitors with faster page loading times.
How Can Image Optimization Plugins Help Speed Up Your Site?
Plugins can help optimize your images in many ways, foremost it uses compressions to compress your images and create a smaller image file. By having smaller image files they will load much faster on a page. If your have many large images on one page this can cause long load times, leading to visitors leaving or getting frustrated.
Next thing they use is lazy loading, this means when a visitor opens a page on your website, rather than loading all the images or videos at once it will load them only as the viewer scrolls to that section. This optimizes loading times as the page wont have to load every single image on first load and rather only loads one or two at a time as the user scrolls down the content.
Converting images to WebP format is another way the optimize your WordPress images, this new more efficient method of compressing images.
Finally, some of the plugins also use caching to help with loading times, this will let the users browser remember a your website page in their cache. So after the first visit the browser wont need to keep loading the page, rather it loads the cached page. This means that pages with images get better optimized due to the page not having to load from new every time.
If you don't feel confident in using plugins or find the tutorials a bit hard to understand, take a look at our technical support services and how we can help optimize your website for you.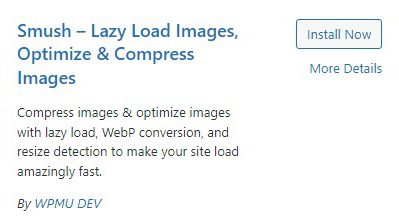 This widely used image optimization tool is popular for a reason. With over 1 million downloads it offers great image optimization with the free version and truly optimizes your site by compressing or lady loading images. It gives you an auto compression option for new images you upload or your can use its bulk compressor to compress up to 50 images at a time.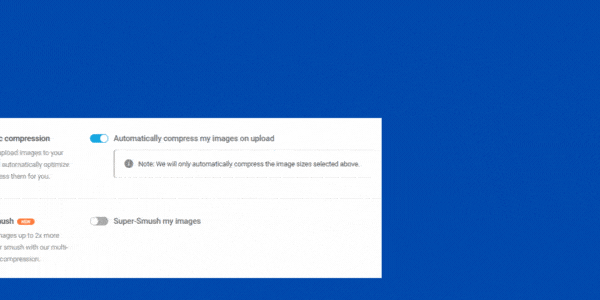 Smush Main Features
Auto compression for new images.
Bulk image compression.
Lazy loading
Setting default image sizes.
Integrates with:
Smush Pricing
The free version is great to use, it has all of the above features and only limits you with bulk compressing to 50 at a time, so you can do as many as you need. Just in intervals of 50.
The premium version is $7.50 per month and comes with the following features.
Unlimited compression (no more intervals of 50)
PNG to Jpeg Conversion.
Convert images to WebP format.
Responsive performance dashboard.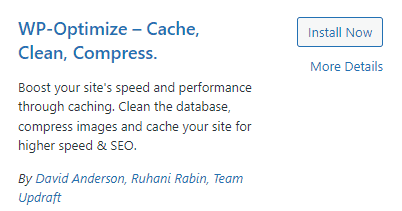 This is a brilliant plugin to optimize your WordPress images. It has many features most of which come with the free version meaning that you can truly optimize your site and all for free.
Firstly it gives your a clean-up feature where you can choose to clean databases, posts, saved cache and other parts of your WordPress files that don't need to be used.
Next it has image compression and auto image compression for new images you upload. This is helpful as you wont need to return to keep compressing the images.
It also used caching to help optimize page loading which in turns optimizes the images on the page. Along with this it gives you the option to minify CSS, JavaScript and HTML. Lastly it gives you WebP compression for the free version also!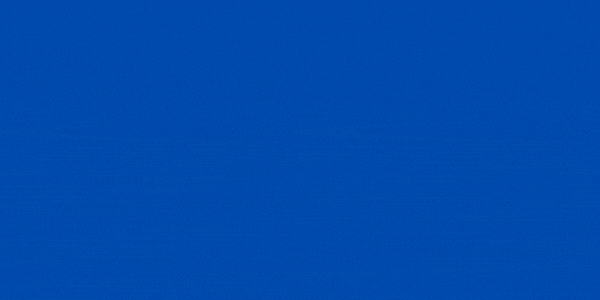 WP-Optimize Cache Main Features
Image compression.
Database clean-up.
Minify CSS, Javascript and HTML
Convert to WebP format.
Page and post Cashing.
Enable/Disable trackbacks or comments.
Export settings to use on another webiste.
WP-Optimize Pricing
The free version of this plugin is great and includes all the features above. This is more than enough for any website to use and optimise the images, databases and general page loading speeds.
The paid version includes the following features:
Multisite support
Optimize individual tables
Remove unwanted images
Sophisticated scheduling
Lazy loading
Optimization preview
Enhanced logging and reporting
Geolocation and tax country for woocomerce
And more..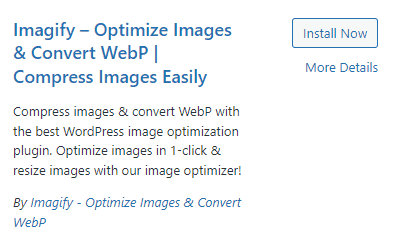 Another excellent plugin to compress images and improve site loading speeds. This popular image optimization plugin allows you to compress image files or bulk compress all images. It also included WebP converting for files if it is more efficient. One great thing I haven't seen with other plugins is the theme optimization feature that will work with your theme or page builder to optimize it fully. This plugin doesn't have a caching feature but does suggest wp-rocket as the caching option if you need one.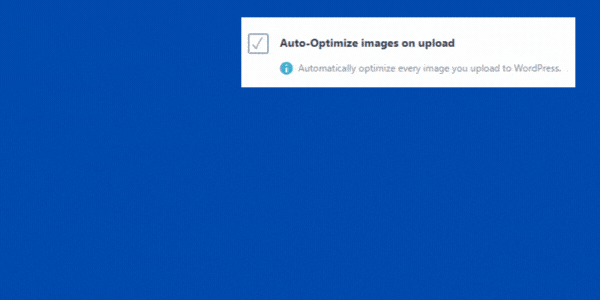 Imagify Main features:
Image compression & bulk compression.
Auto optimize image option.
Image backup option.
Theme optimization.
Custom folder customization.
Imagify Image Optimization Pricing
The free version is very versatile and allows your a certain amount of memory thats allocated. To create an account you need to sign up to get an api key. It only takes minutes and it signs you up to a free account with all the features mentioned above.
The paid version includes the same features but provides you with more memory for your growing website. This starts at $4.99 pm for 500mb usage.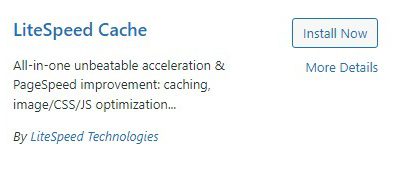 Another great plugin but do be warned before downloading. You will need to be using litespeed servers or QUIC.cloud CDN. Its gives you many optimization features including image and page optimization. It also allows you to control caching on your website and also include easy cloudflare integration.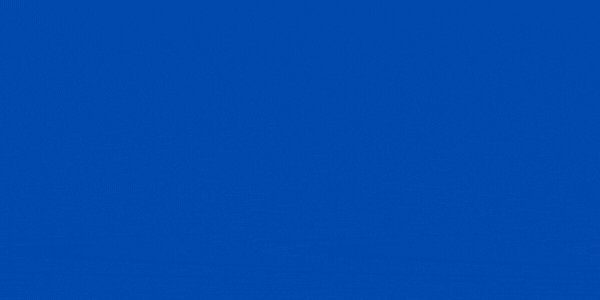 LiteSpeed Cache Main Features
Free QUIC.cloud CDN Cache
Object Cache (Memcached/LSMCD/Redis) Support+
Image Optimization (Lossless/Lossy)
Minify CSS, JavaScript, and HTML
Lazy-load images/iframes
Responsive Image Placeholders
Database Cleaner and Optimizer
PageSpeed score (including Core Web Vitals) optimization
Cloudflare API
Single Site and Multisite (Network) support
Import/Export settings
Attractive, easy-to-understand interface
WebP image format support
LiteSpeed Image optimization Pricing
The free version comes with all the great features listed above. All the important optimizing features are there to help optimize your WordPress images.
The premium version also includes the following features:
Automatic page caching to greatly improve site performance
Automatic purge of related pages based on certain events
Private cache for logged-in users
Caching of WordPress REST API calls
Separate caching of desktop and mobile views
Ability to schedule purge for specified URLs
WooCommerce and bbPress support
WordPress CLI commands
API system for easy cache integration
Exclude from cache by URI, Category, Tag, Cookie, User Agent
Smart preload crawler with support for SEO-friendly sitemap
Multiple crawlers for cache varies
HTTP/2 support
HTTP/3 & QUIC support
ESI (Edge Side Includes) support*
Widgets and Shortcodes as ESI blocks* (requires Classic Widgets plugin for WP 5.8+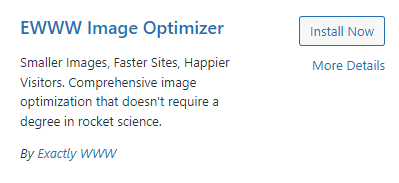 This image optimization plugin for WordPress has many great features for free. This includes all the best methods such as lazy loads, image format changing from jpeg to png, ong to jpef or webP formats. Its gives you optimization scores to give you an overall view as well as individual image format optimization levels (2 available for free version).
You can run regular optimisation for your website, and you can specify what folders you want optimized which is a great extra feature to have. As with all great optimization plugins, it allows you to resize images to make sure they display in a friendly manner rather than off sizing which can slow page load times. The only one thing i will say about this plugin is that its got an older look, its not quite as modern and intuitive with for users, however it provides such great features that i would suggest taking the time to get to know how it works.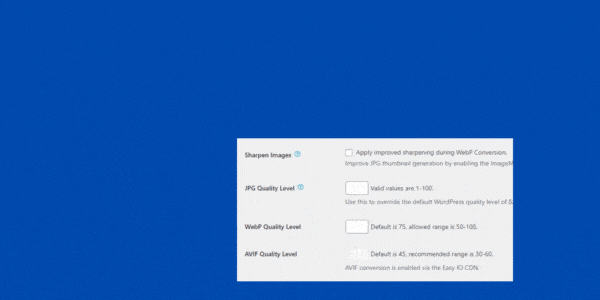 Ewww Image Optimizer Main Features
Image format converting.
Regular optimisation scheduling.
Automatic optimisation for images.
GIF to PNG conversion.
Image optimization.
Ewww Image Optimizer Pricing
The free version comes with all the above features and is great to use for any website. You can be limited on the image numbers though. Here you would need to purchuase teh premium version.
The premium version gives you unlimited images and also comes with the following features:
Unlimited Images

1 Site

Auto-Compress

Auto-WebP

Lazy Load

Auto-Scale

Watermark Images

JS/CSS Optimize

SWIS Performance

US, EU & SG CDN

200 GB Bandwidth

Conclusion
There are a number of great options when it comes to optimizing images on your WordPress website or blog. We suggest taking a look at these plugins to see what suits you best in terms or usability and functions that would benefit you. We also suggest taking a look at our SEO Plugins article to add SEO as well as optimise your images.
If you do however feel like this is a bit too complicated or you want some help with setup or maintaining/improving your current website or blog. You can get hold of our technical support to help optimize and secure your website.